Paris, Bangkok, Kuwait, Singapore and now . . . Saint Agoulain, in the Puy-de-Dôme! It's a brand new address for a warm and relaxing travel break on this well-known holiday route, perfect for discovering the majestic Auvergne region. Symbolically it's also the fifteenth PAUL le Café in the world to make its debut. It's a great adventure for this new generation of shops, developed in parallel with our restaurants and bakeries, and taking an original approach to a French-style coffee shop, in everything from its range of drinks to its décor.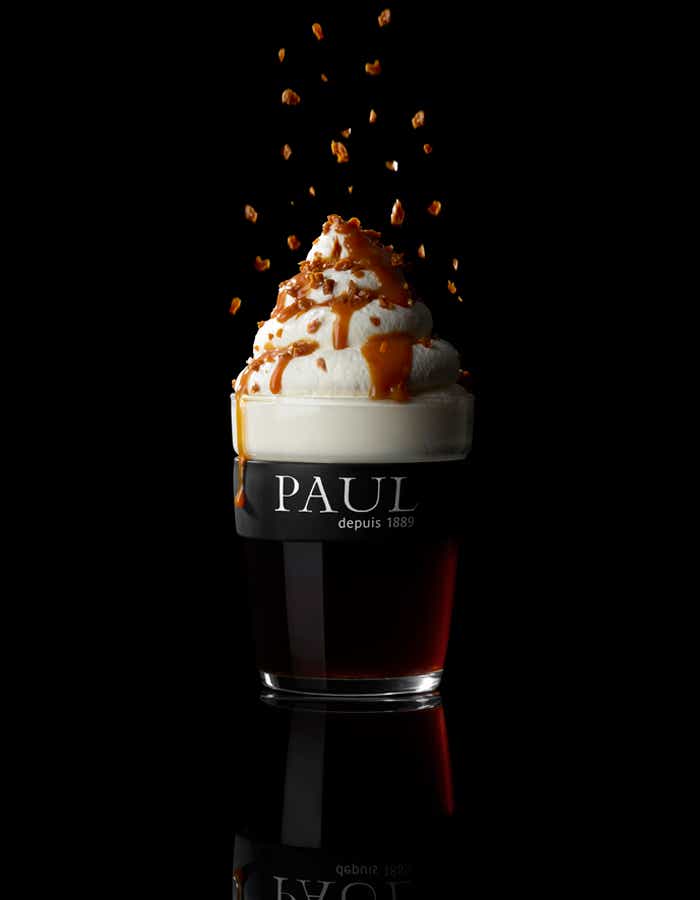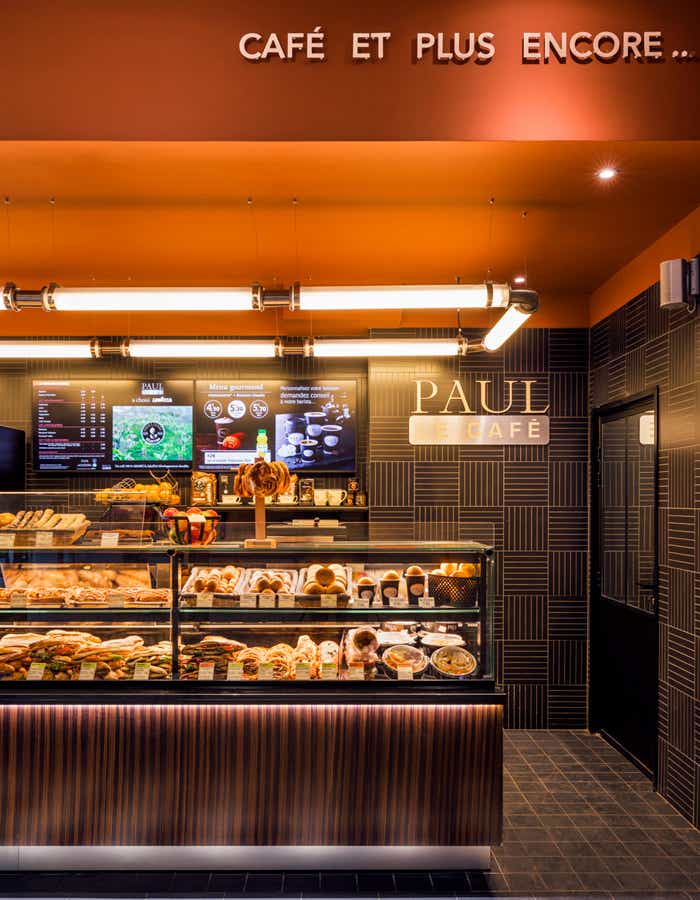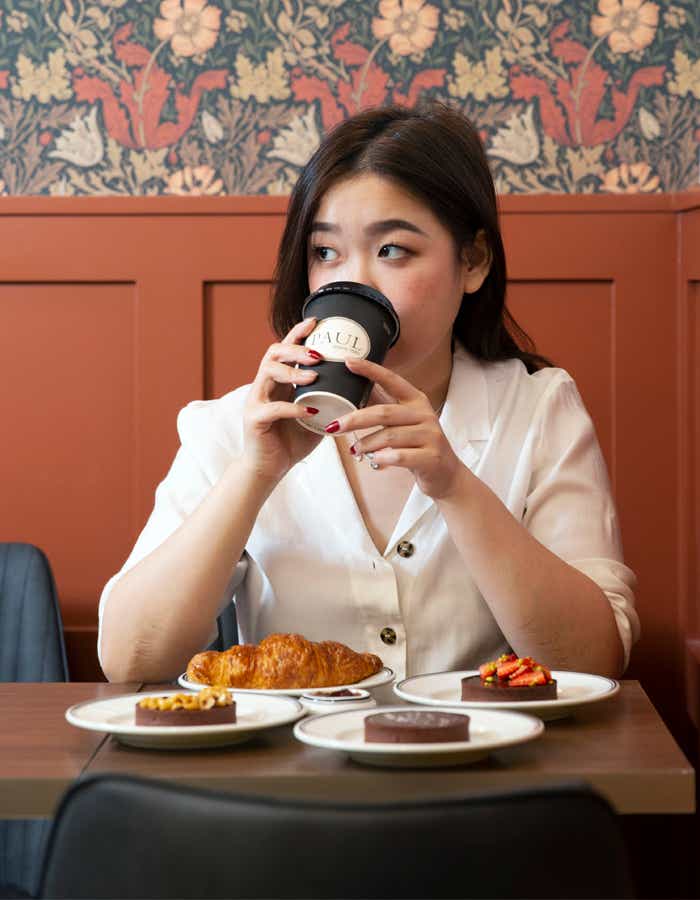 A warm and welcoming atmosphere, inspired by the colours of coffee itself, and of the very first PAUL!
With deep black – the emblematic colour of Maison PAUL – and variations of brown, the dominant colours of our coffee shops are those of the divine beverage itself. They are brightened up with notes of terracotta-red, the colour of coffee 'cherries', the pretty berries that ripen on coffee trees and protect the precious seeds that we roast to create those marvellous coffee 'beans'. These are cozy hues that warm you even before you dip your lips into your favourite latte. In terms of design, from the graphic tiles to the rosewood-coloured details, we took our inspiration from the very first PAUL boutique . When it was created, it was a little Art Deco gem, as well as being a renowned tea and coffee shop – a hint of what was to come perhaps!
Give yourself a gourmet break
This modern coffee lounge spirit can be found in our coffee shops at Iconsiam in Bangkok (Thailand), Granada Mall in Riyadh (Saudi Arabia), and even Citos Mall in Jakarta (Indonesia). A country where our coffee recipes come in variety of wonderful smoothies all year round!
In France, we already have several PAUL le Café locations for you to discover, especially when you're travelling. Whether you're awaiting a train from Gare Montparnasse or Lyon la Part Dieu, or a plane from Orly Airport, our teams will welcome you with pleasure and a good coffee. A pleasure that's now possible during a rest and relaxation break on the A71 (Aire des Volcans d'Auvergne) and the A9 (Air de Mornas) motorways.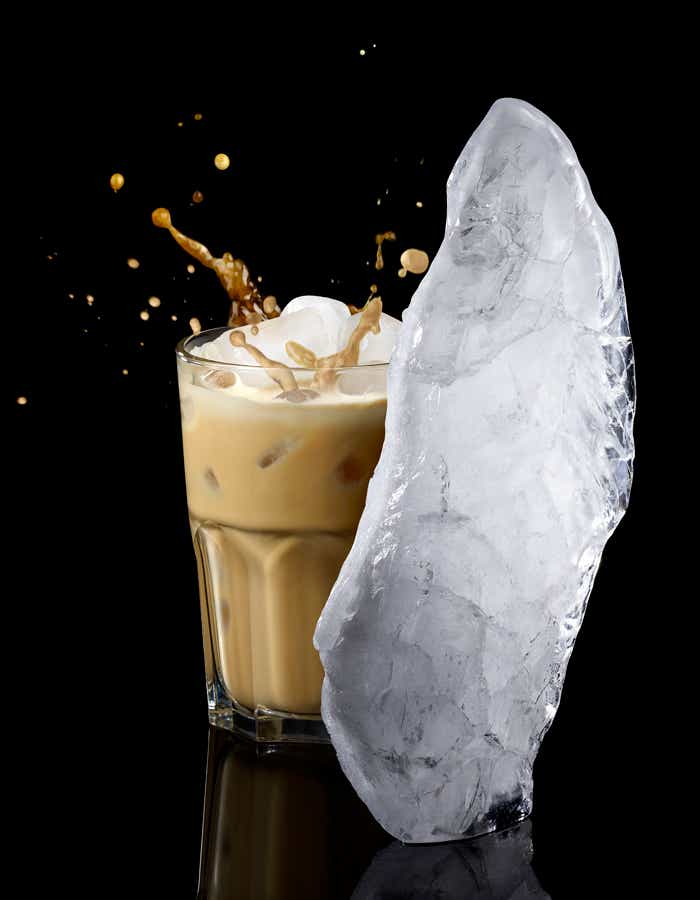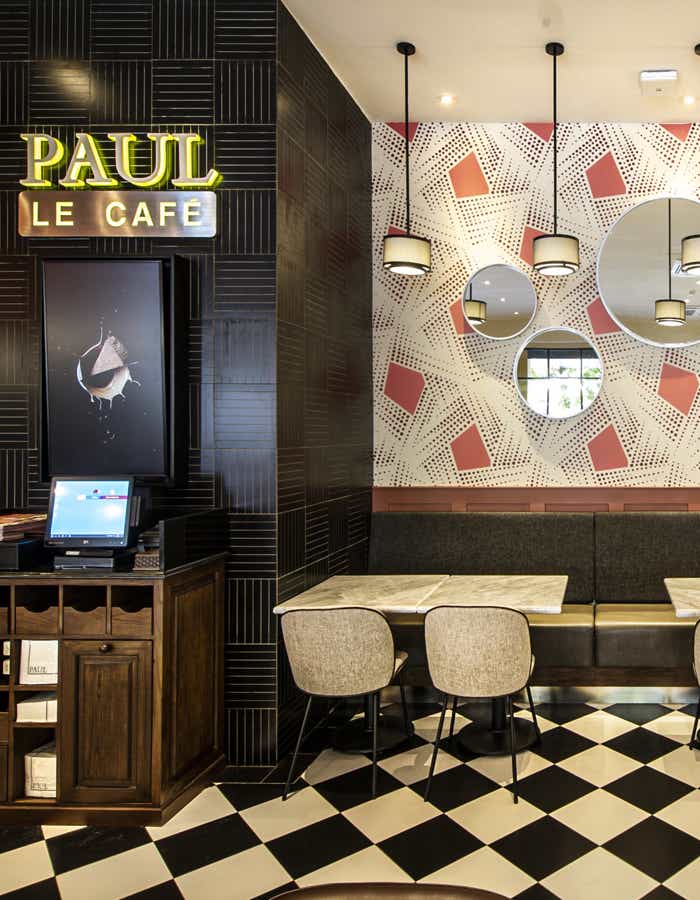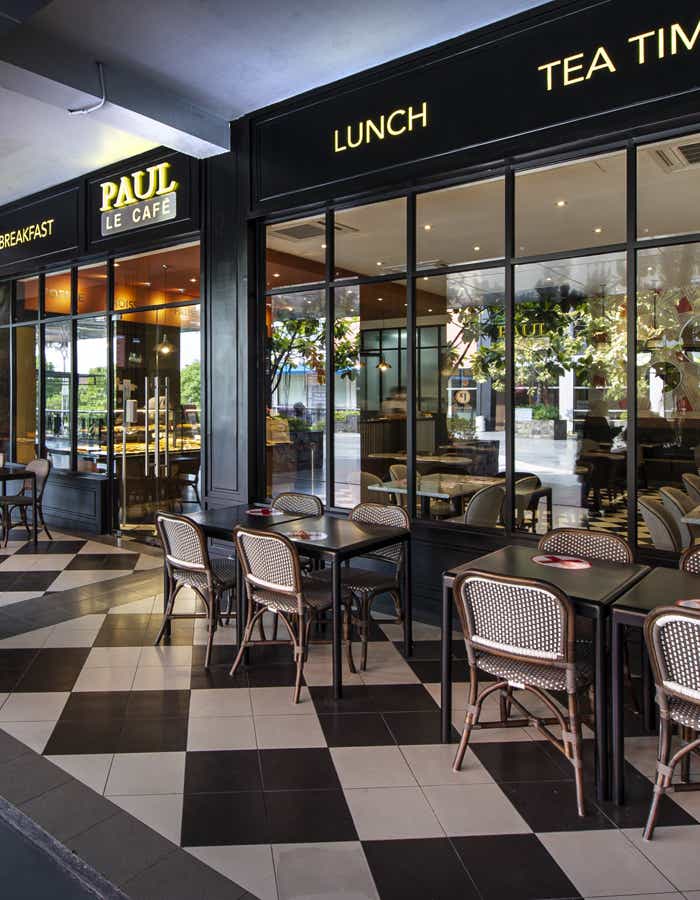 The pleasure of coffee, the PAUL way
PAUL le Café offers a wide range of quality hot drinks to accompany a selection of products, both sweet and savoury. In both china and take-away cups, PAUL le Café offers 100% Arabica sustainably grown coffee, approved by the Rainforest Alliance. Whilst the great classics such as the espresso, the latte and the Americano are at the heartof the range, we also emphasise the most gourmet drinks: flat white, cappuccino, café viennois, latte with caramel and other flavours, mocha . . . the combinations and variations with foamed milk, cream, caramel or chocolate are to be savoured in small sips!
These are comforting drinks which, according to the French Art de Vivre, go wonderfully well with a luscious pure-butter Viennoiserie, a sweet pâtisserie treat or a crisp, delicious macaron. And let us not forget a lunch break, where you can choose from a wide range of hot and cold sandwiches, freshly prepared salads and other baker's delicacies. A lunch to conclude with (or accompany with – why not?) a really good coffee – of course!