A family story since 1889
For many, PAUL is the embodiment of tradition. And yet, although we are faithful to our historic roots, at PAUL we have never stopped inventing, innovating and opening new chapters of our story. To browse the history of PAUL is to leaf through the album of a family that's proud to offer its customers tasty breads, delicious pâtisseries, pure butter pastries, flavourful sandwiches and so many other gourmet creations added over time by five successive generations.
Who could have imagined, all those years ago, that we would become one of the major players in the coffee market in France? Or that 18% of the products that we sell today are vegan? Or that we were among the first to sign up to the National Nutritional Health Plan, and to stop using plastic bags? Everyone knows PAUL. But how well do you really know us?
In the very same year that the Eiffel Tower opened to the public in Paris, Charlemagne Mayot wrote the first lines of this family saga when he opened a bakery in rue de la Mackellerie in Croix, close to Lille.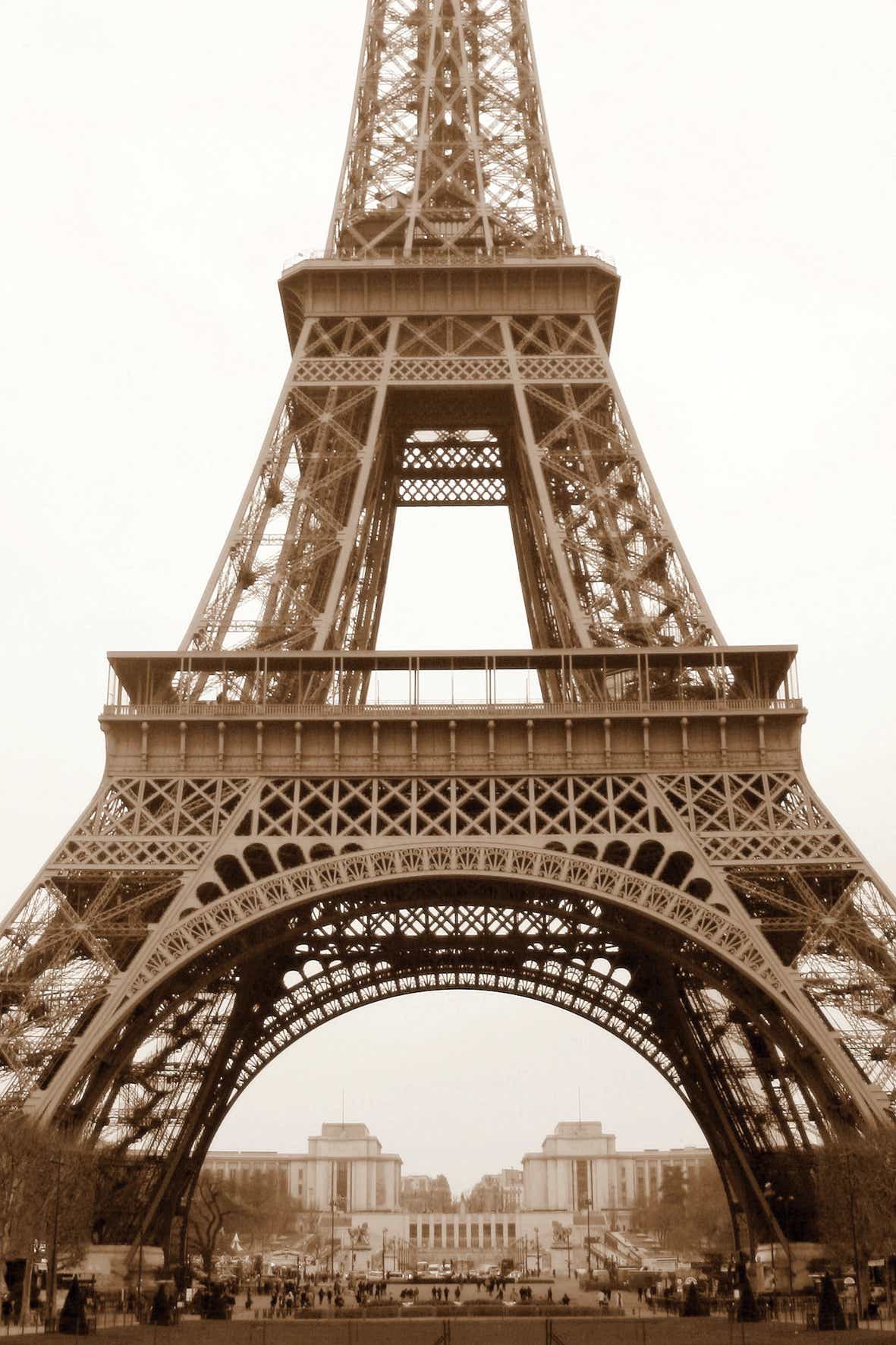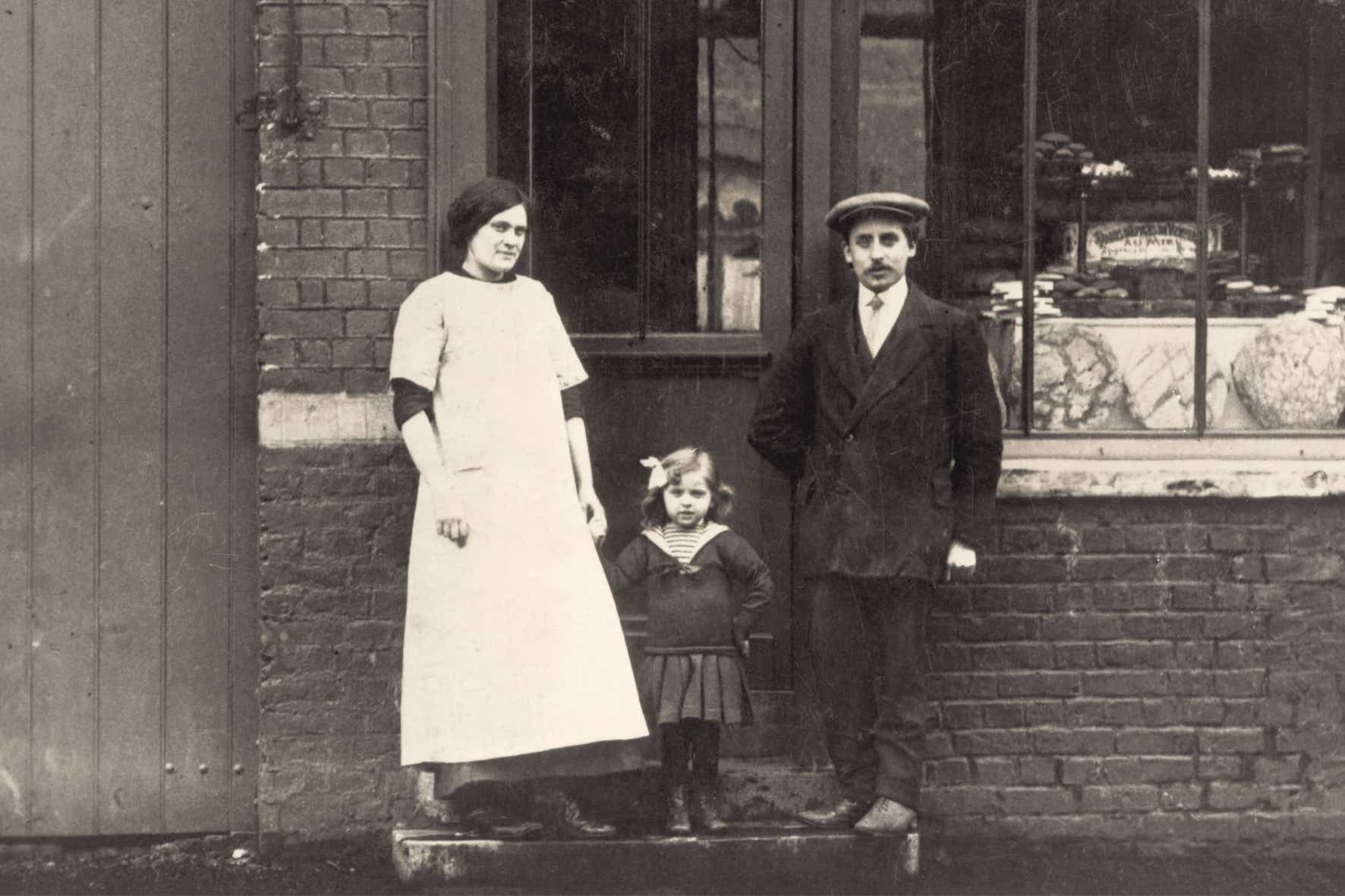 His son Edmond-Charlemagne, born in 1889, takes over the family business, together with his wife Victorine.
Their daughter Suzanne marries Julien Holder. They open their own bakery in rue des Sarrazins in Lille.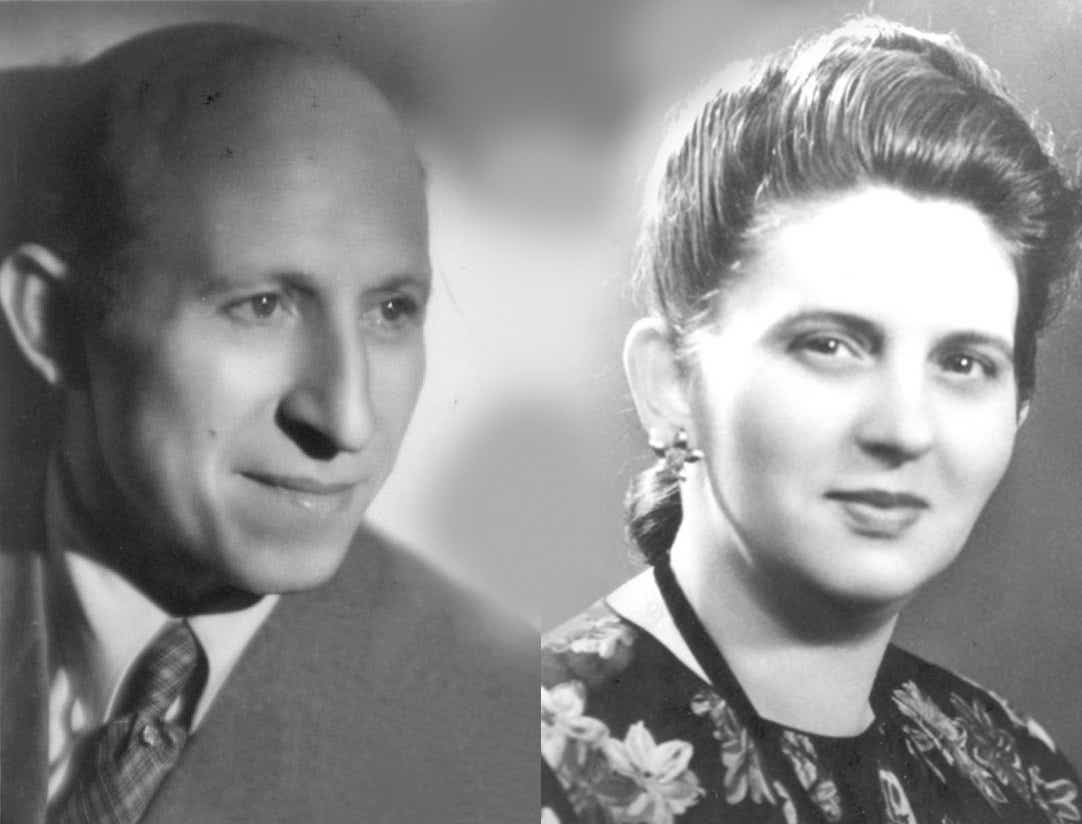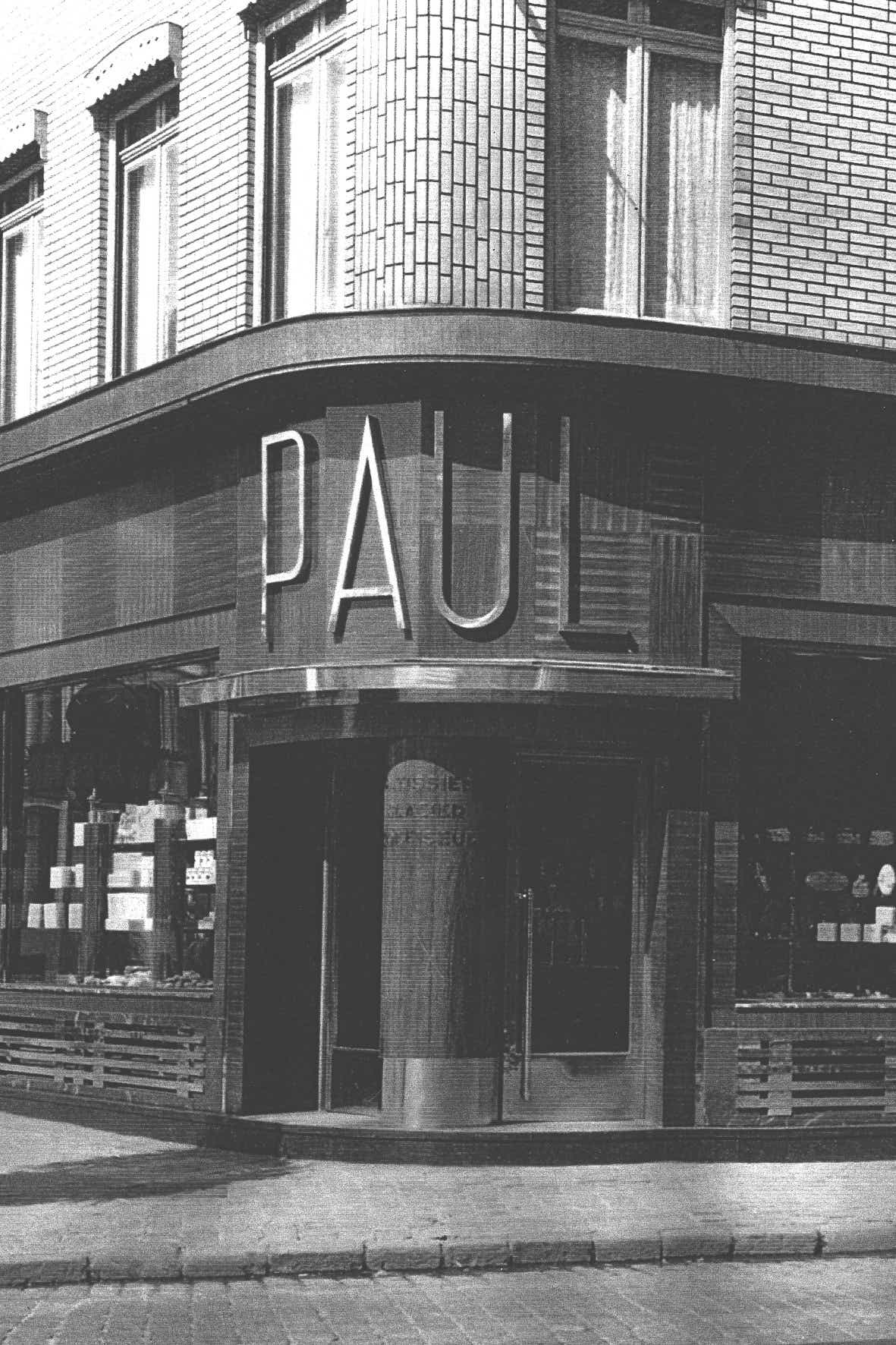 Julien and Suzanne Holder move to take over a pâtisserie in Lille belonging to the Paul family. The name PAUL is retained. Francis Holder, who started to work with his parents when he was very young, will go on to transform PAUL into a brand that's known around the world. This first bakery to bear the PAUL name is still there today and holds the imprint of successive generations.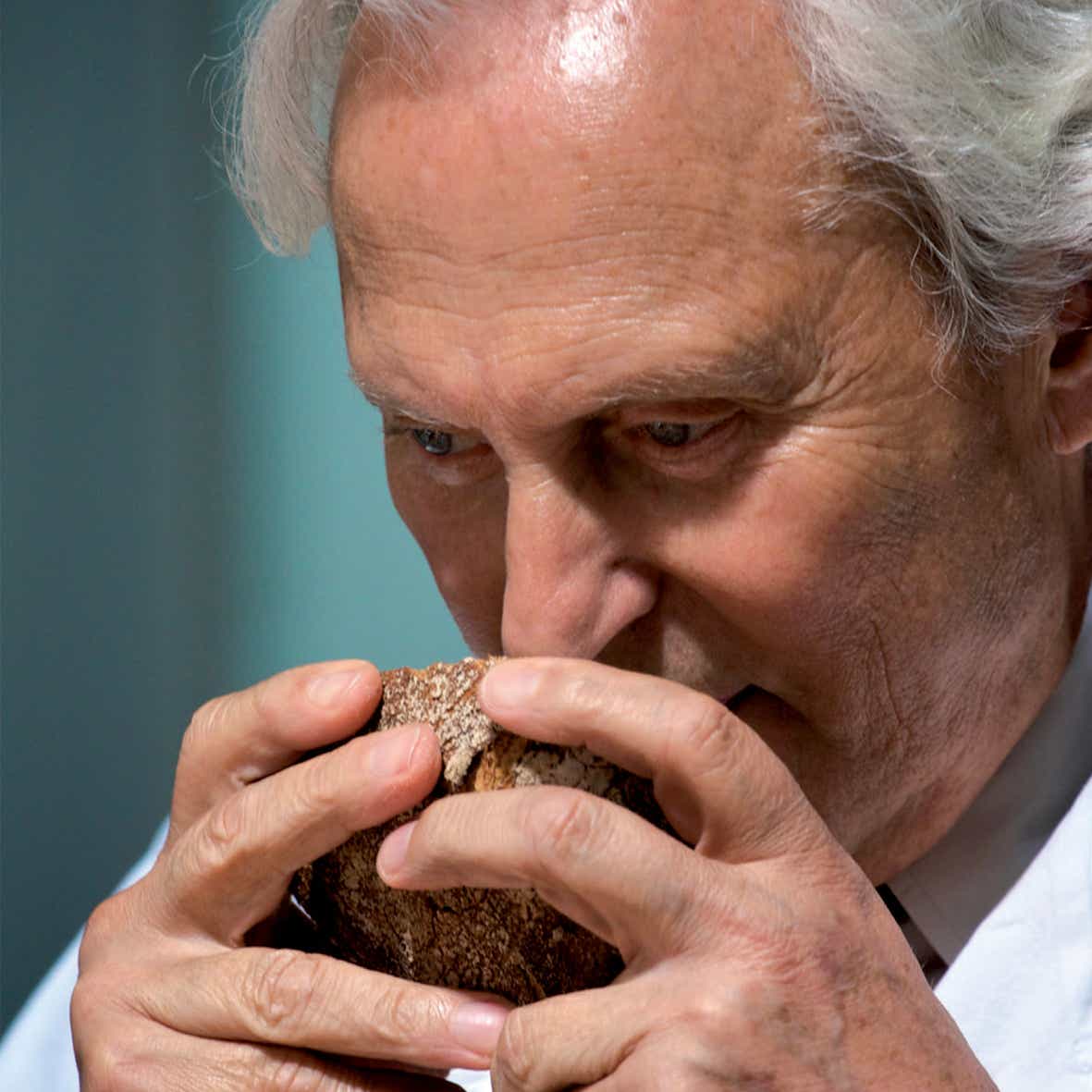 Francis Holder makes radical changes to the family bakery. He installs a wood-fired oven that operates in full view of customers, and re-launches traditional recipes, using long fermentation and authentic leavening agents, at a time when the fashion was for white bread. This return to tradition immediately appealed to customers of the very modern shopping centres that were flourishing at the time. Today, we may no longer use wood-fired ovens, but in many of our shops our bakeries have glass windows, enabling the whole process of bread-making to be seen by our customers.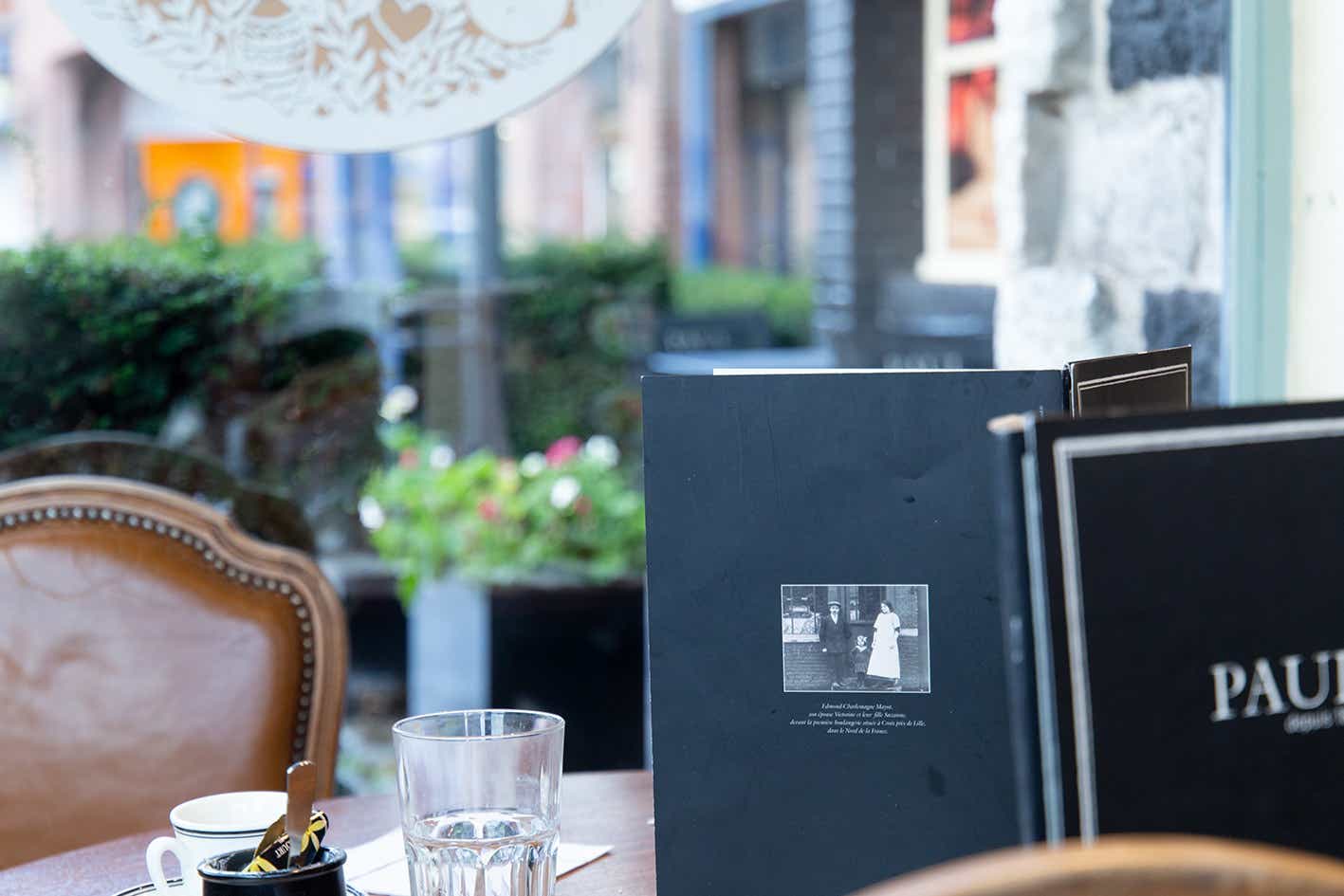 We open our first tea salons and restaurants to enable our customers to enjoy our products on site. In-house dining is actually our main activity at PAUL locations in many Asian and Middle Eastern countries.
The first PAUL international franchise location opens in Japan. Our Japanese customers discover bread à la française and become great fans of our croissants, palmiers and cannelés. The shops, modelled exactly on those in Paris, charm and delight our new Japanese customers. The PAUL international adventure has begun! From Washington to Moscow, from Dubai to Johannesburg, from Prague to Singapore, PAUL has opened sites in more than 40 countries to date. The teams who will launch the first shop in each new country are always trained in France. This is because we don't just want them to learn our recipes. We also want to immerse them in the French Art de Vivre!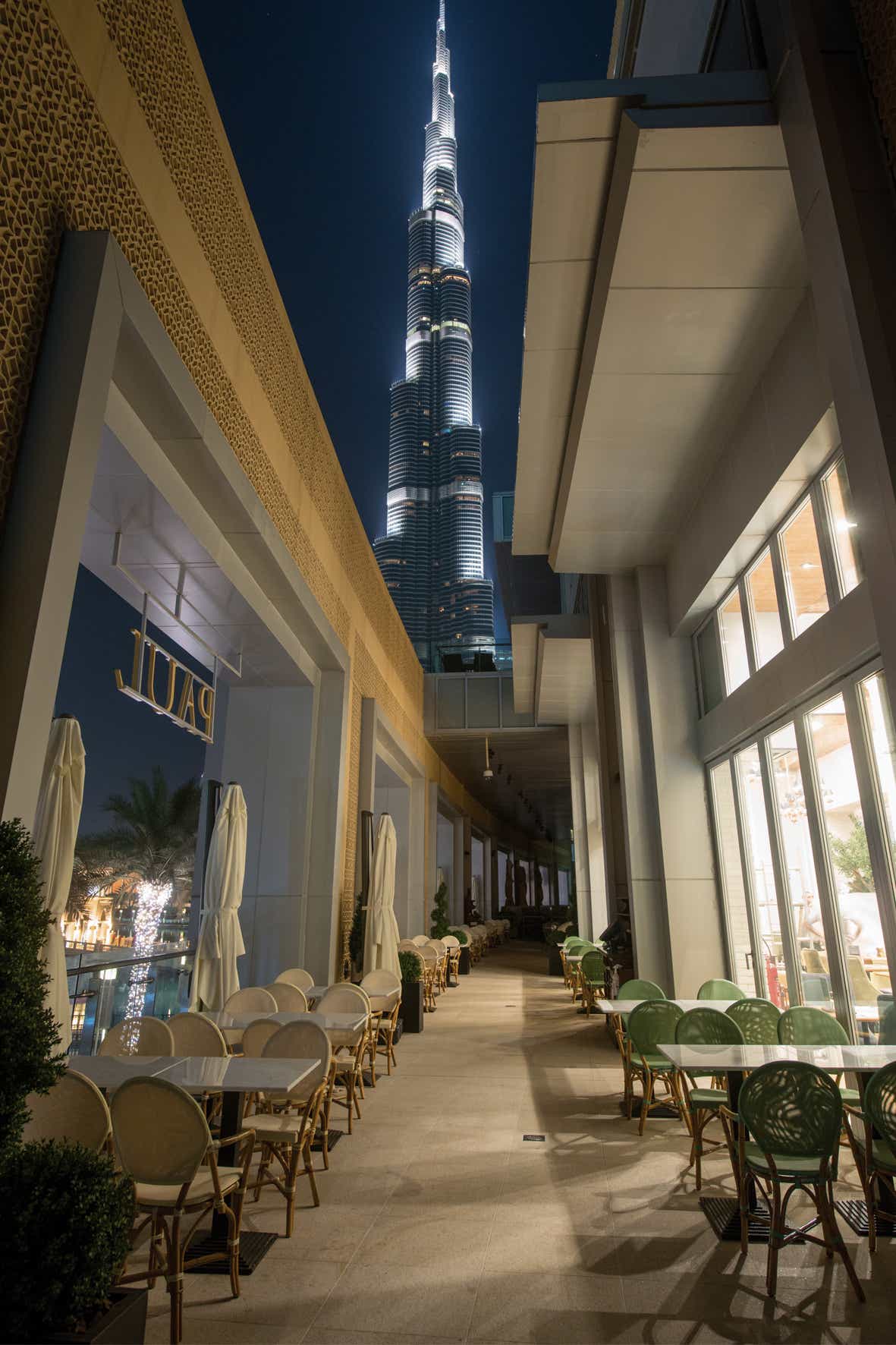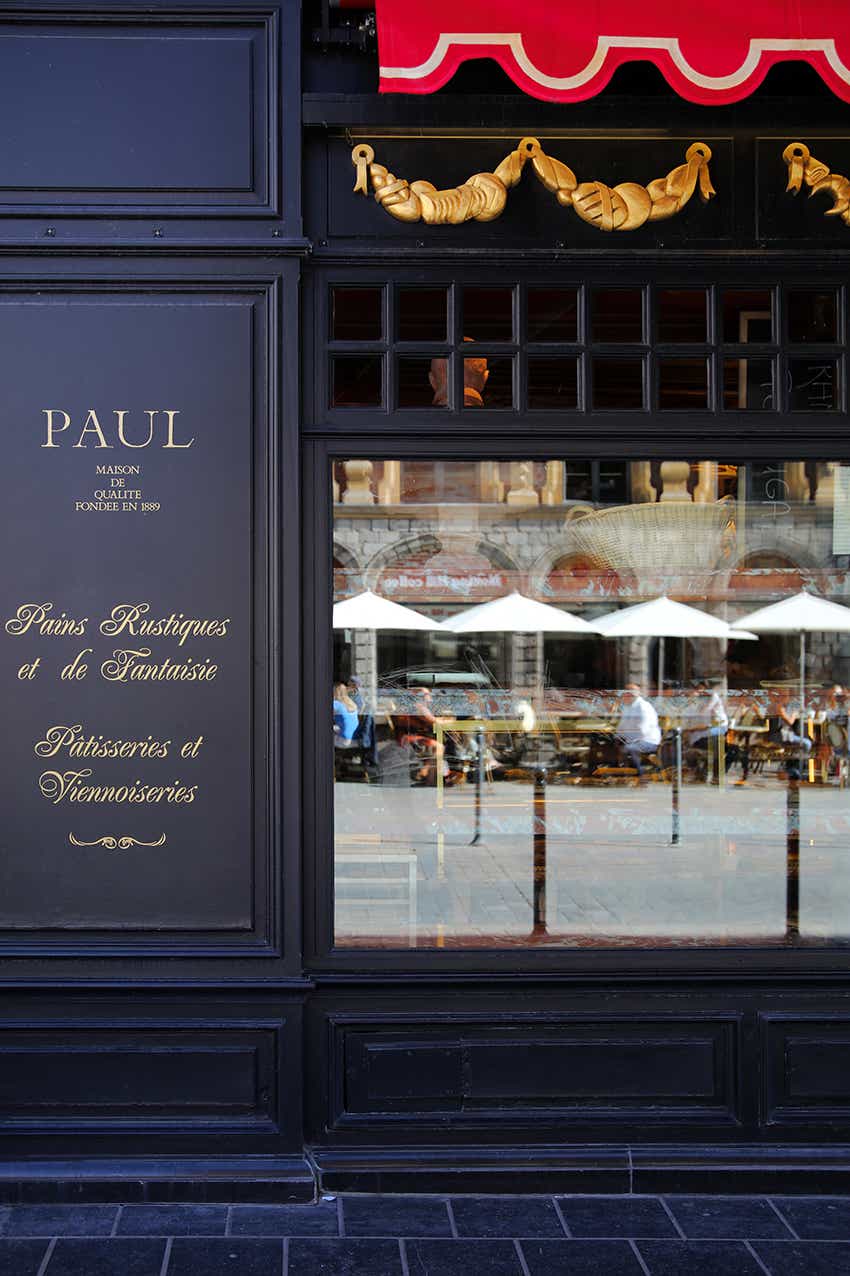 Our famous black store fronts make their first appearance, and will become our brand signature, a look that's as timeless as it is elegant.
Francis Holder's son, Maxime Holder, creates the very first PAUL in London. He immediately saw the potential of take-away coffee, rare in France at that time. 20 years later, there are 30 branches of PAUL in London, and coffee is one of our best selling items!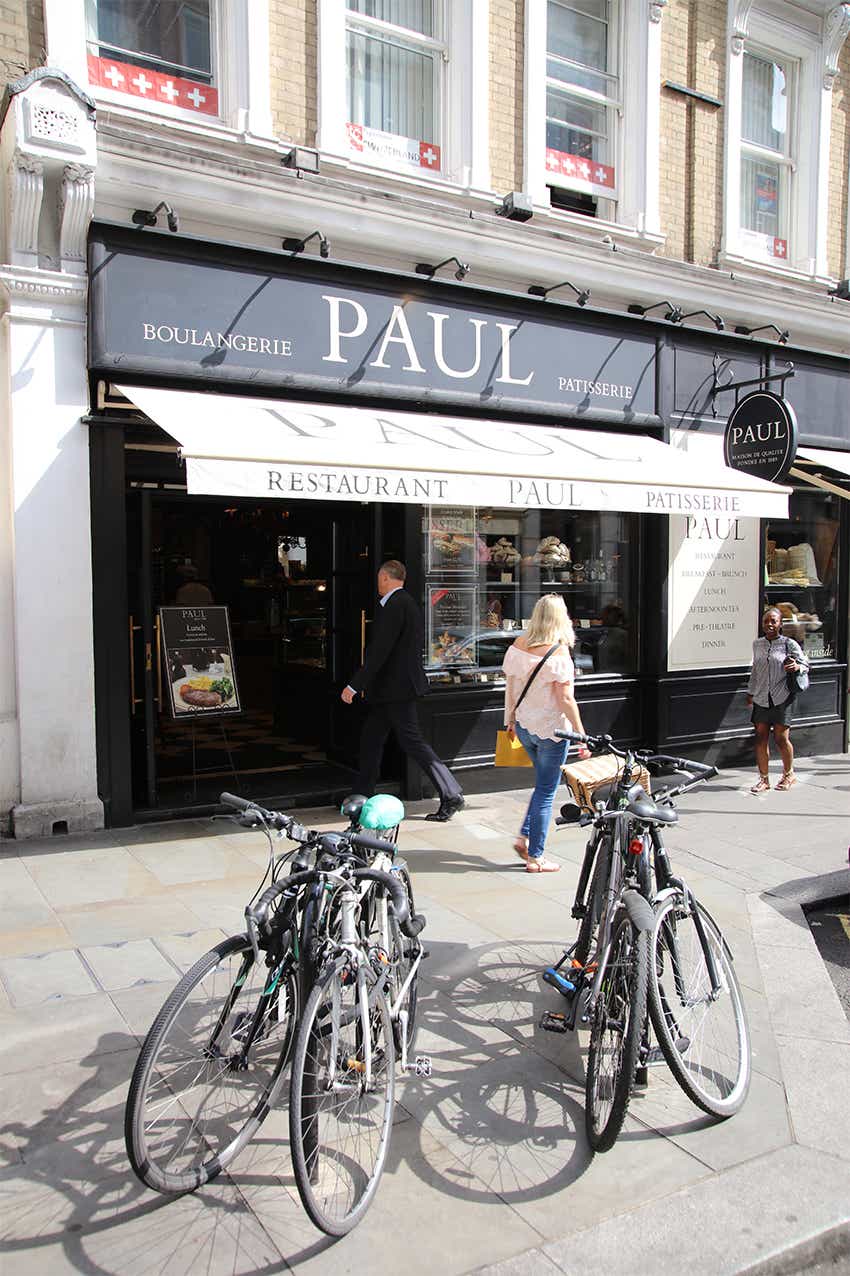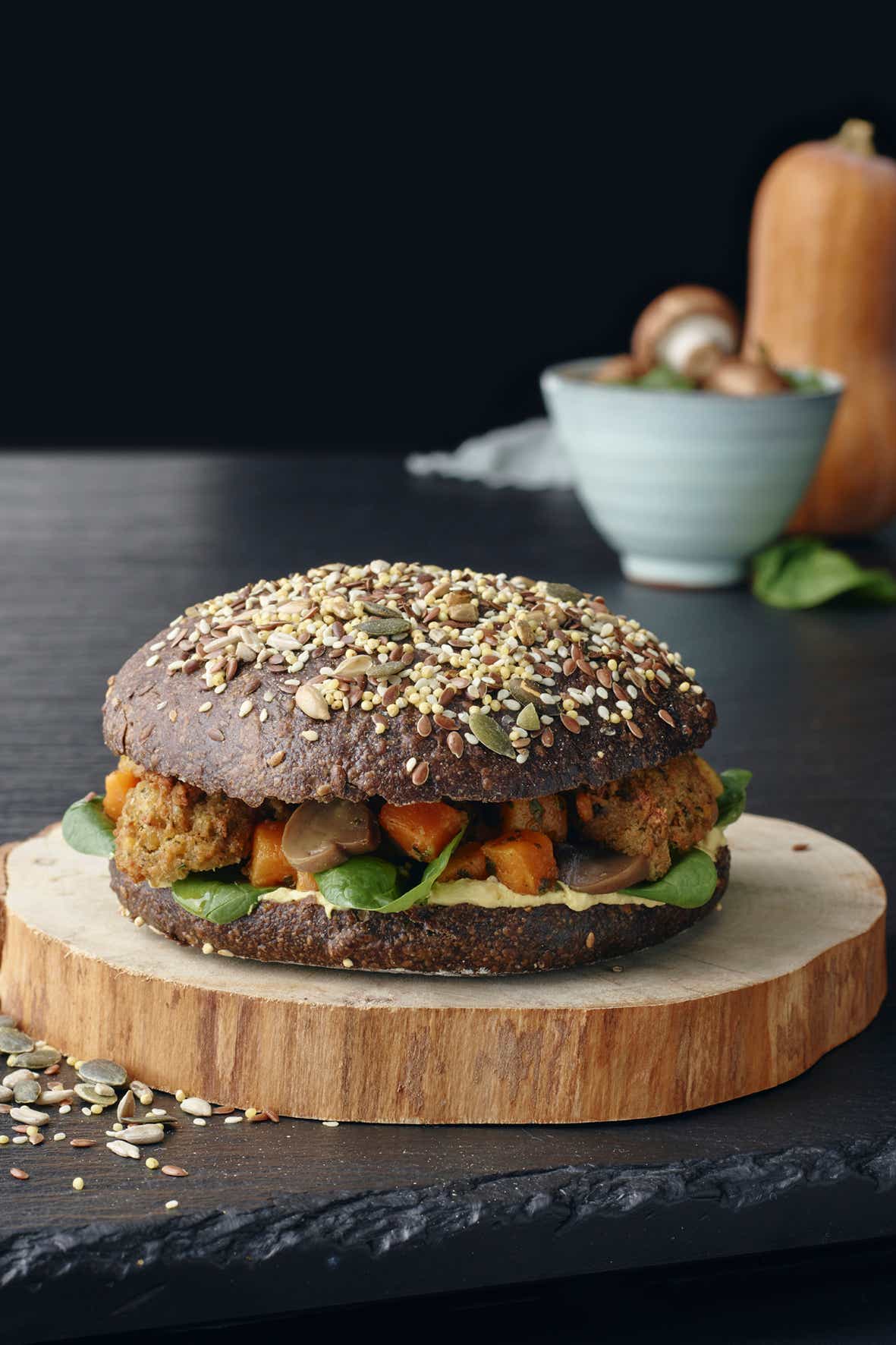 PAUL is one of the first ten French businesses to sign up to the National Nutritional Health Plan 2. At PAUL, we are committed to the ongoing improvement of both the diversity and the nutritional benefits of our product range. Our first action is to select a flour more rich in fibre for all our breads, and to reduce the amount of salt used. At the same time, we remove palm oil, artificial colourings and numerous additives from all our recipes.
PAUL celebrates 130 years of building strong relationships with its customers. Maxime Holder, who has been in charge of international development for 10 years, takes over the chairmanship of the PAUL group.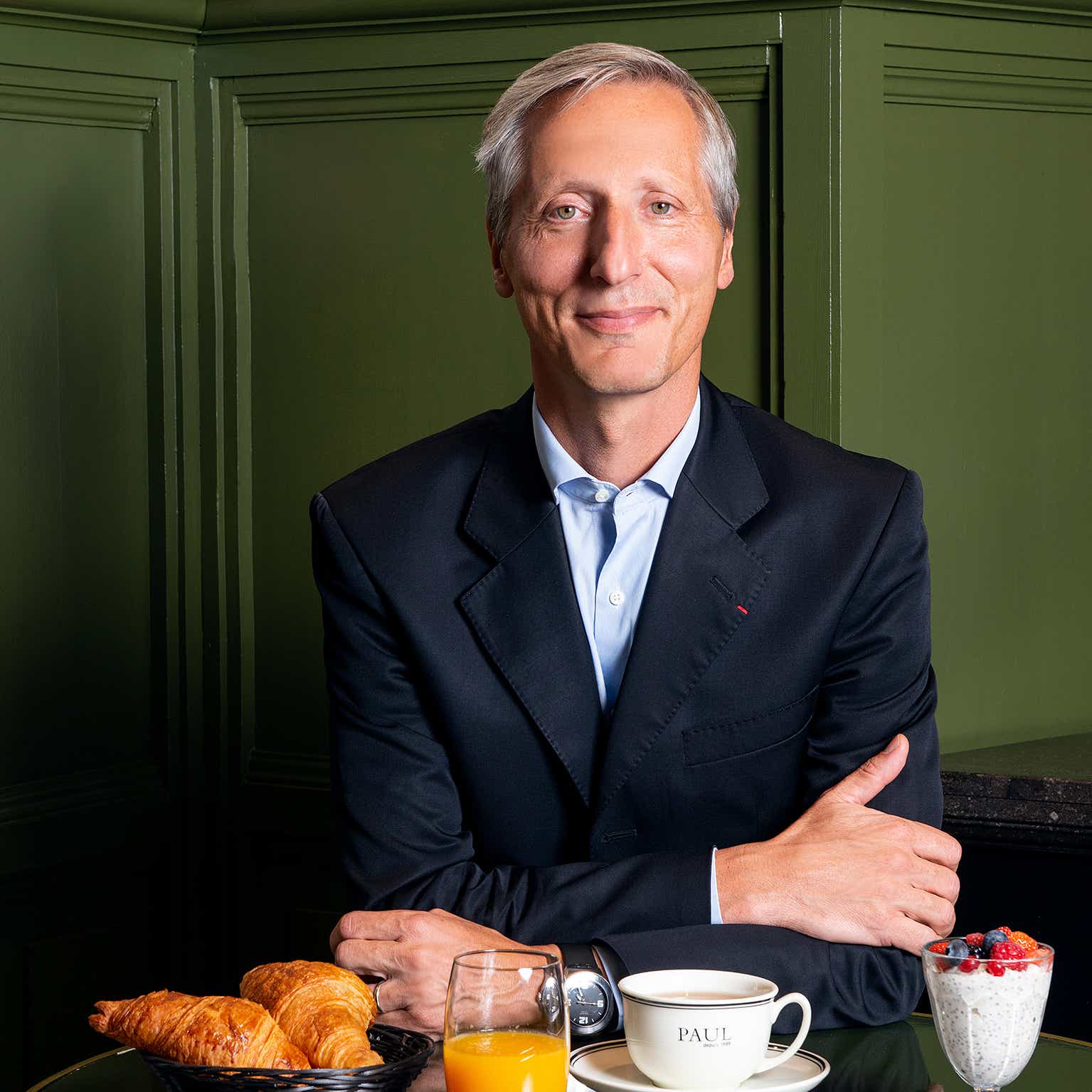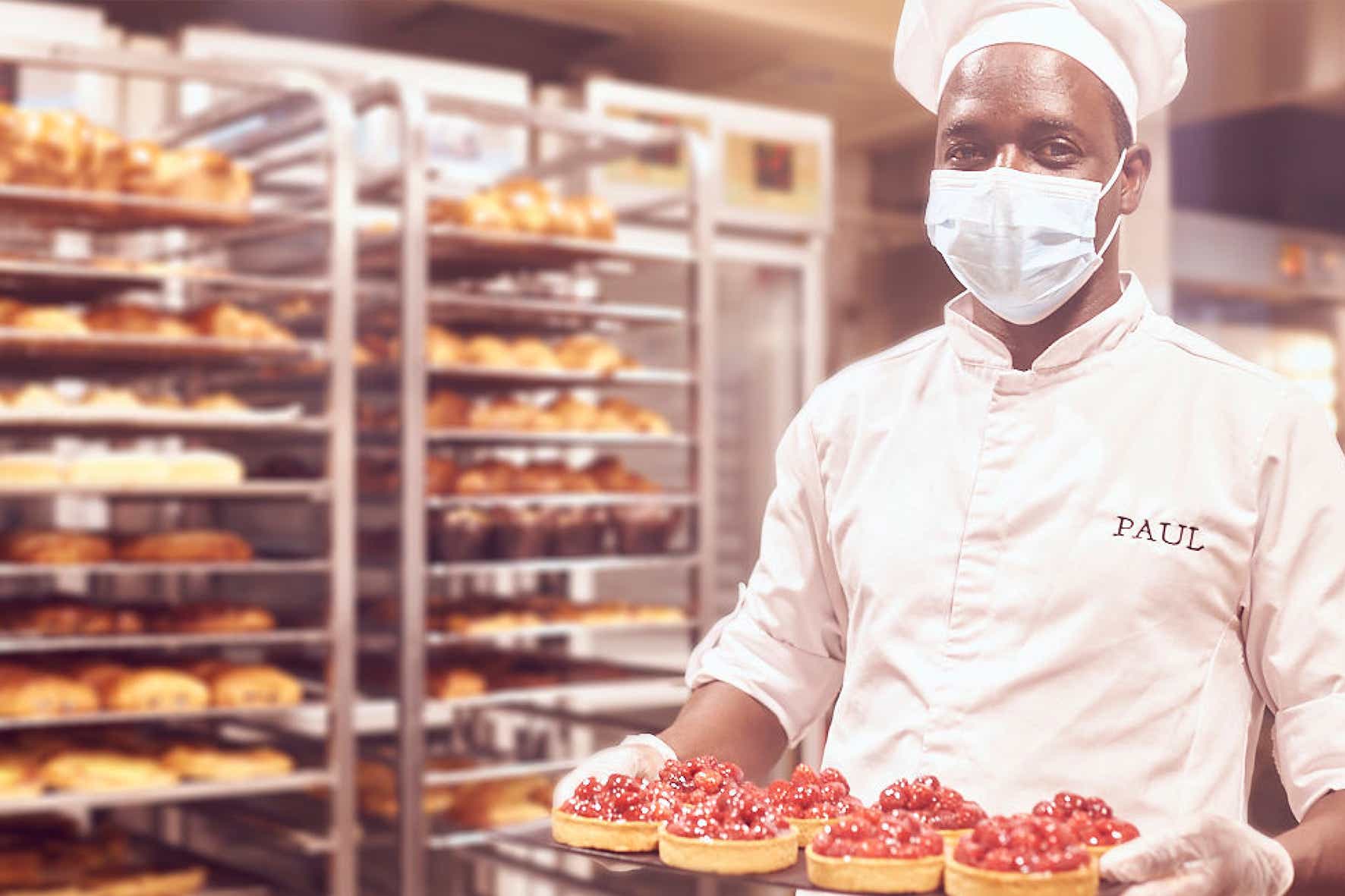 When hit, like everyone else, by the global health crisis, PAUL decides to remain open wherever possible, thanks to the commitment of our teams and the immediate execution of protocols designed to protect both staff and customers. During this period new initiatives accelerate and multiply: click & collect; delivery, support for hospital staff, donations to food banks, making our own flour available for customers to buy by the kilo.
Et maintenant
And now? The creation of around a hundred new products per year; the opening of more and more PAUL le Café and PAUL Express concept stores; the development of Click & Collect and online sales; the creation of a sustainable PAUL French wheat supply chain, in partnership with farmers and millers; the strengthening of our nutritional and environmental commitments – in other words, the story continues. Always with the same ambition: to create moments shared around enjoyable products that are both healthy and of the very best quality.