Turtles, elephants . . . this is a pretty weird bestiary for a PAUL bakery, wouldn't you say?
The façade of the PAUL branch located at the corner of Boulevard Haussman (famous for its department stores) and Rue Tranchet is sure to astonish you. With turtles climbing up the store front, majestic elephants' heads, sculpted garlands and pretty little windows, there's an exuberant abundance of timeless decorative elements dating back to the origins of the building and the first business to occupy it, long before PAUL.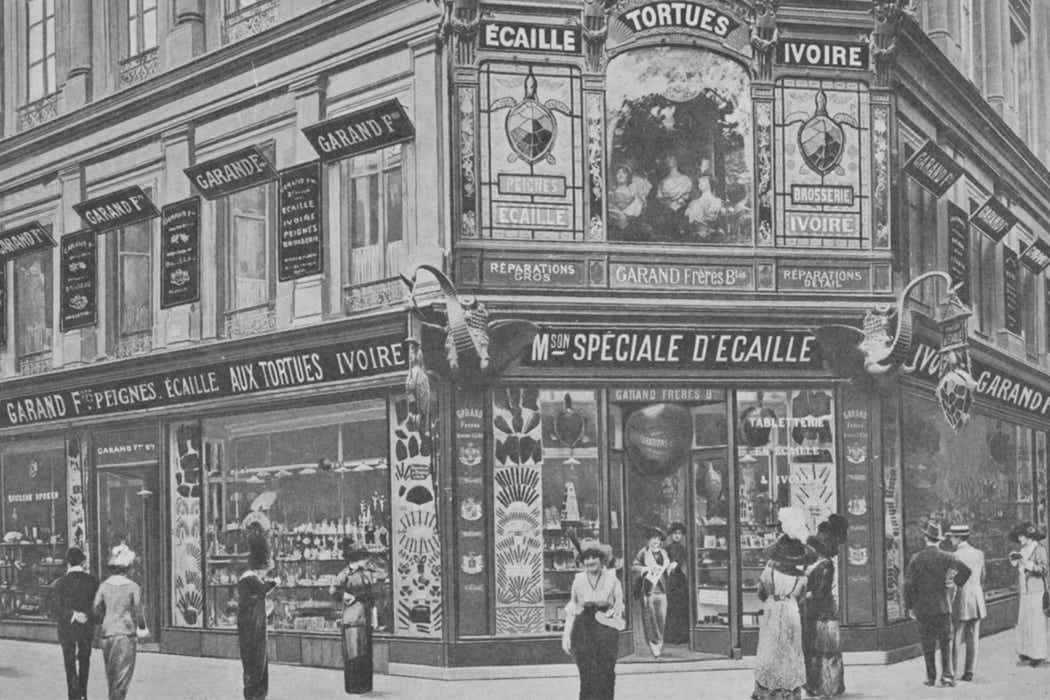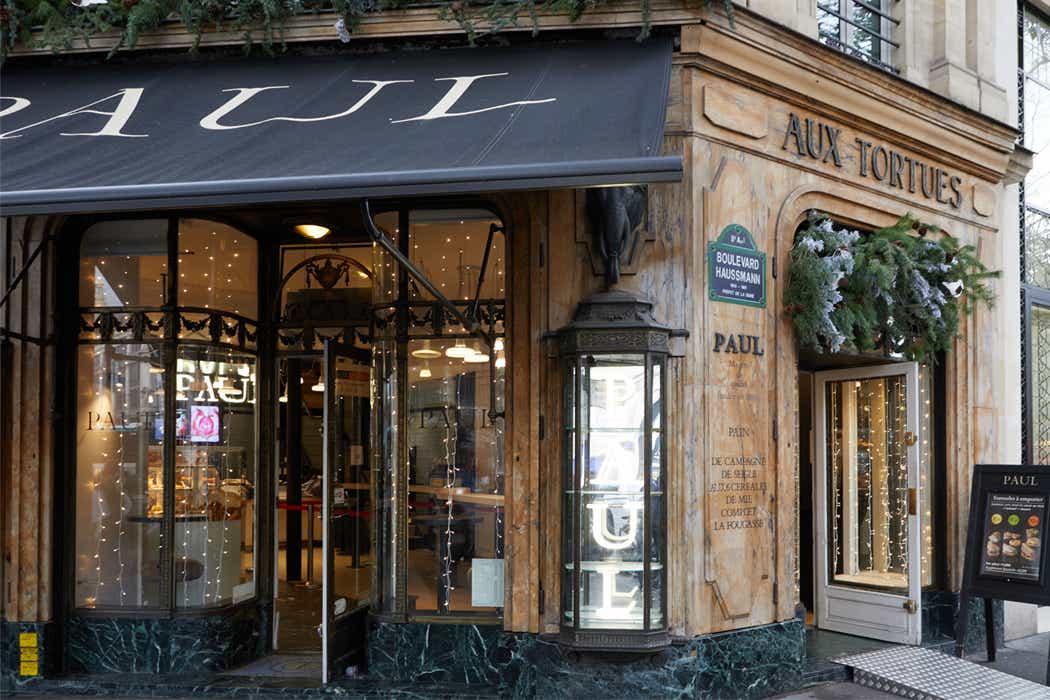 It was in fact in 1861, during the reign of Napoléon III, that Léonidas Garland launched his gift shop 'Aux Tortues', in this elegant district, entirely rebuilt under the direction of the famous Baron Haussmann. And Garland's speciality? Objects and gifts in tortoiseshell and elephant ivory, feathers and other rare and precious woods – fortunately, all materials whose trade is prohibited today.
But other times, other customs, and Garland's exotic gift items met with huge success. He responded by adorning his emporium with a sublime, Louis XIV-inspired shop front in sculpted marble, wood and bronze. Gigantic elephants' heads frame the façade, and above these sit beautiful bronze sculptures of turtles. The little display windows facing the street overflowed with fans, travel kits, toiletry sets, combs and 'faces à mains' – the theatre binoculars so indispensable for an evening at the nearby opera.
PAUL Aux Tortues
Following several modifications over the years, the façade you see today took shape in the 1910s. By this time the décor was more understated, but it retained its charming bestiary: the two elephants' heads framing the façade; the turtles who appear to be climbing to the next floor; more turtles, sculpted from the back or in profile, or even painted on the upstairs windowpanes to serve as shop signs.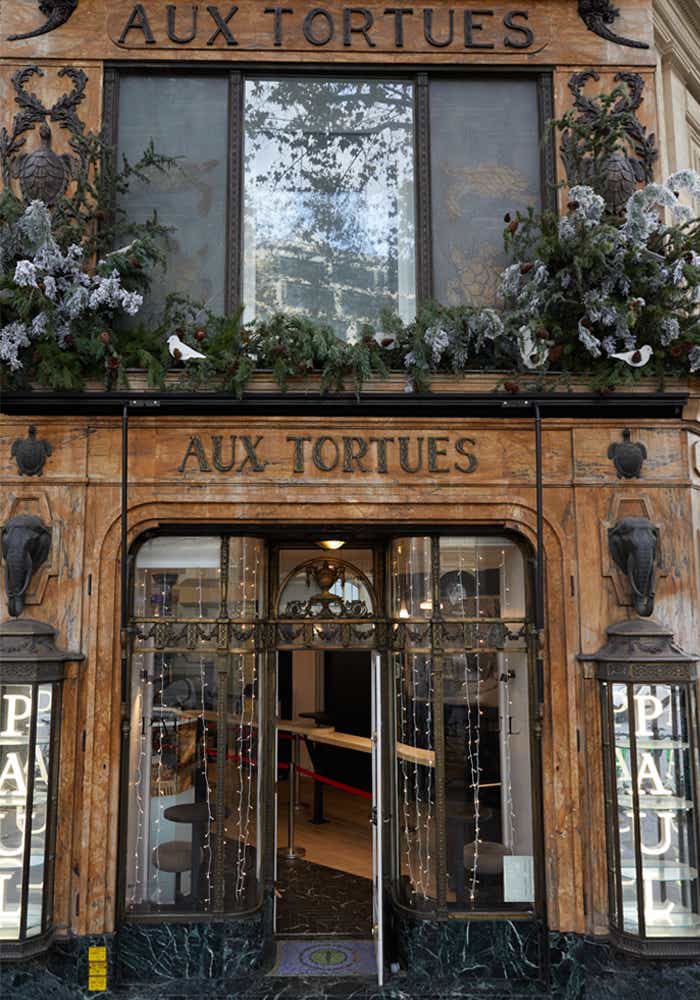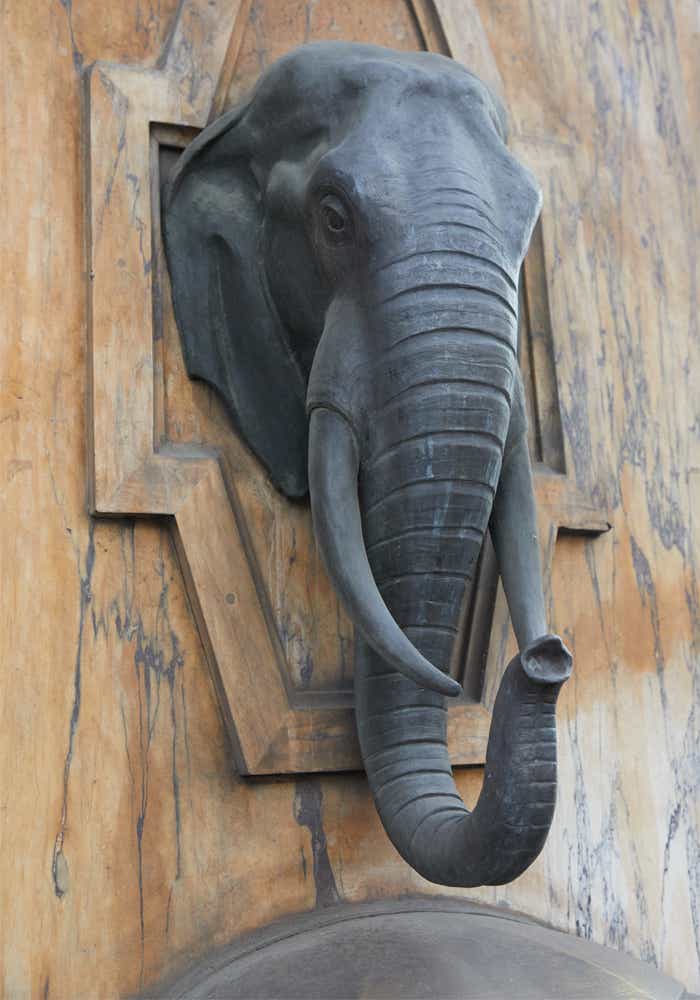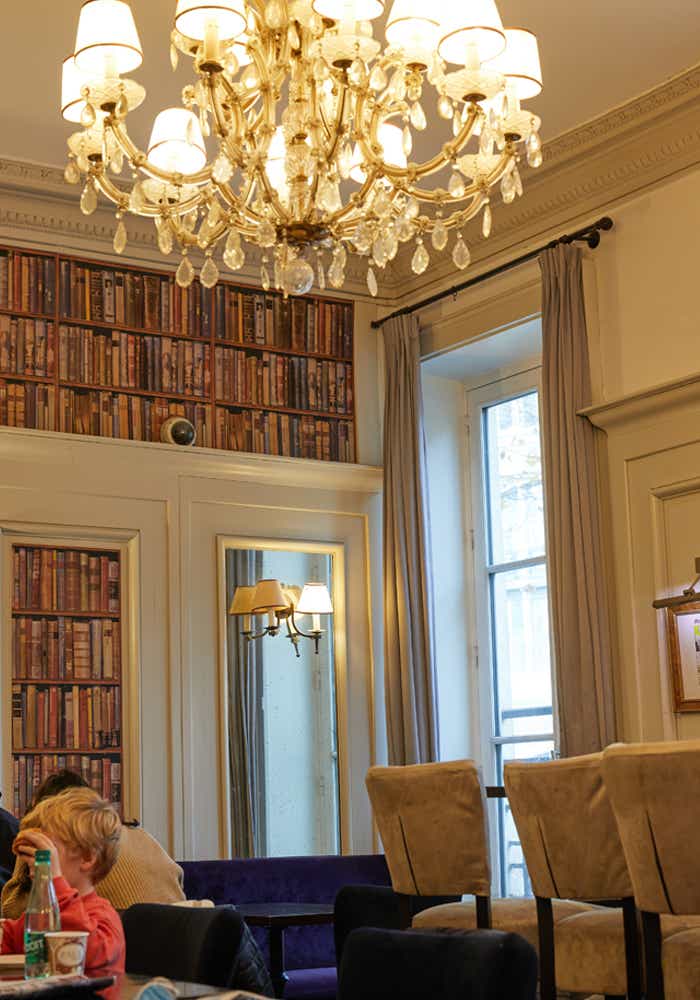 Maison Garland ceased trading at the end of the 1990s, and Maison PAUL took over the site. Turtle-shaped breads and 'escargots' (snail-shaped raisin pastries) succeeded the ivory and tortoiseshell knick-knacks. The glorious façade, designated a Historic Monument in 1984, has of course been preserved and restored. The tiny, dark wood display cases inside have given way to displays of breads, pastries and macarons. Today, the ground floor is decorated in an immaculate white, the freshness and purity of which provides the perfect contrast to the lavishness of the original exterior.
This location has one last secret behind its iconic façade. The shop has a cozy tearoom upstairs. It's the perfect place to enjoy a rich, velvety hot chocolate and some sweet pastries whilst watching the passersby on Boulevard Haussmann as they hurry towards Gare Saint Lazare or to the department stores. After all, as the tortoise in La Fontaine's famous fable of the tortoise and the hare would say: 'rien ne sert de courir . . . il faut goûter à point!' – which translates as 'there's nothing to be gained from running – you have to taste at the right moment'! Of course, that's not exactly what the tortoise said, which was 'rien ne sert de courir . . . il faut partir à point', meaning that there is little point in running if you do not start on time. But we're sure you know what we mean!
PAUL Aux Tortues
55 Boulevard Haussmann & 35/37 Rue Tranchet – 75008 Paris
This store also offers a Click & Collect service. Simply order your take-away products online, and you can collect them from a dedicated counter without having to queue. But whether you're in a hurry or not, don't forget to take a newly acquired expert look at the famous façade on your next visit!