On 1st October every year we celebrate International Coffee Day. It's an opportunity to celebrate this divine beverage in all its forms. But it's also a symbolic date on which to reflect on coffee production methods and their impact on biodiversity and the farmers who grow these precious beans. So many subjects that we're committed to in our selection of coffee, with the firm conviction that a good coffee must also be good for the world around us.
Our views on this subject underly the creation of this brand new collection of capsules, which bring together perfectly the pleasure of taste and the most responsible production possible.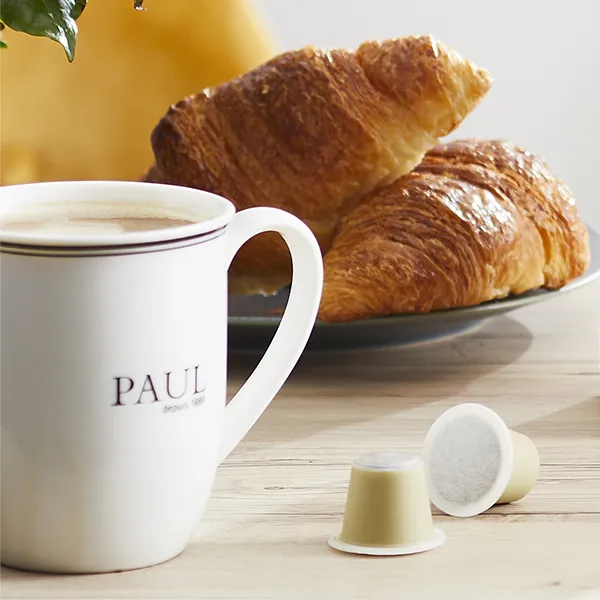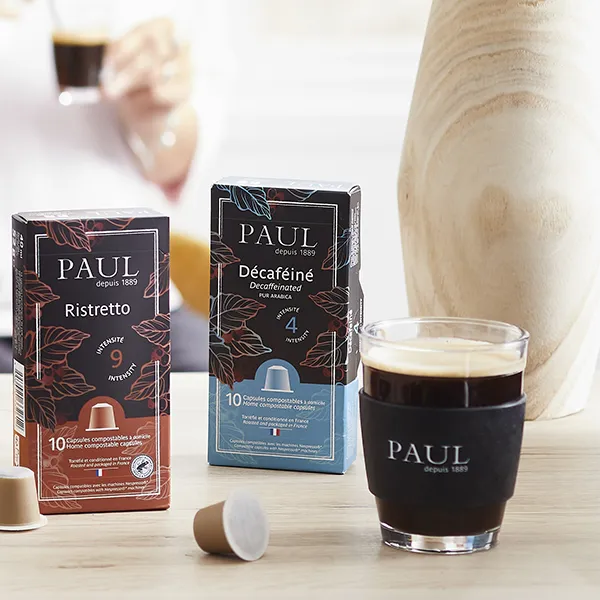 The full range of PAUL coffees is now available in capsules
To accompany all those good moments in the day, PAUL has created a first collection around three recipes with a gourmet profile. For a great start to the day, our espresso 100% Arabica is the perfect accompaniment to a good croissant. Its smooth, balanced profile also makes it the ideal coffee to enjoy throughout the day. At the end of a meal, to finish your lunch in style, the character and intensity of our Ristretto stand out – unless you prefer the subtlety of our decaffeinated 100% Arabica, which you could also enjoy until dinner.
Sustainable development from the outset
Faithful to our commitment to serving only responsibly sourced coffee in our 400 PAUL and PAUL le CAFÉ branches in France, for this brand innovation we have chosen:
Fair trade raw materials. 2 of the references are already certified "Rain Forest Alliance", a label which stands up for sustainable agriculture, respects biodiversity and generates progress for local producers
Coffees roasted in France
Sustainable packaging, starting with the capsules themselves, which are made from 80% bio-sourced materials (corn starch) and can be composted (even at home) after use.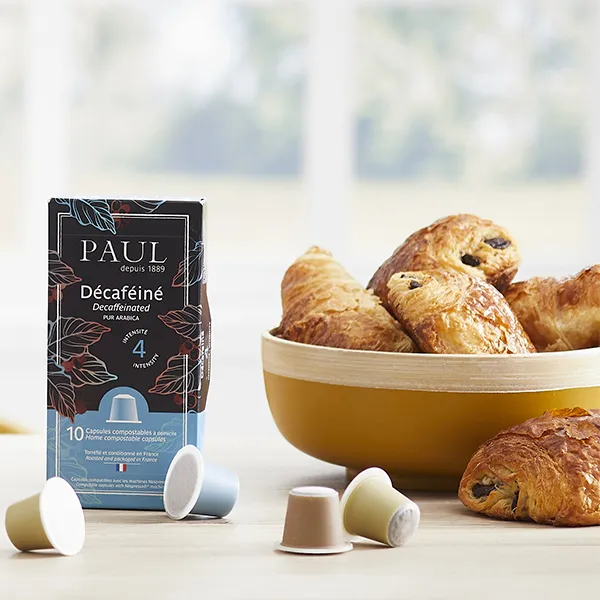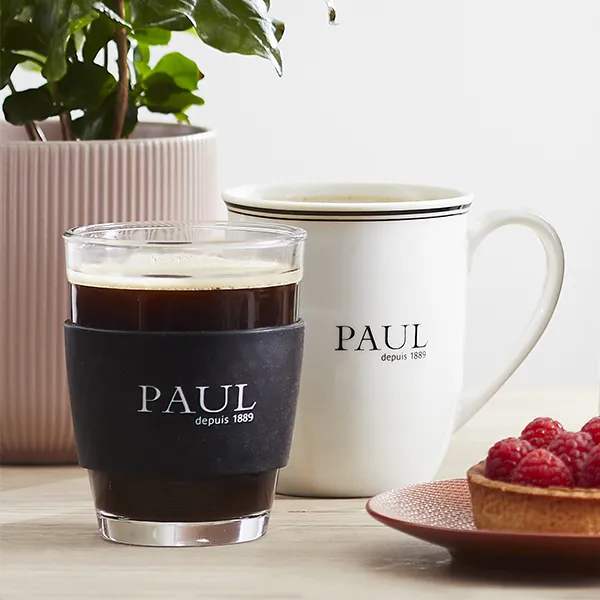 PAUL Capsules espresso, ristretto and decaffeinated
Compatible with Nespresso® coffee machines
For sale from 1st October in branches of PAUL and PAUL LE CAFE