PAUL has been our customers' partner of choice in their 'gourmet moments' for more than 130 years, and now we've received an award in the category 'French bakery and Café'. This is a source of tremendous pride for everyone in our teams, starting right at the top with PAUL's President Maxime Holder. In honour of this happy occasion, he has granted us a rare interview!
How does it feel to receive such an accolade?
Maxime Holder: It's a mark of liking and respect that really means a lot to us. We have received professional awards in the past for the quality of our products or for our concept. But to receive a prize because our own customers say they like us, and like us even more than our competitors – I think that's a first! A show of affection in these difficult times is always welcome. We never tell the people we love that we love them often enough. And in the end, I think the same goes for brands! We are really touched and very happy.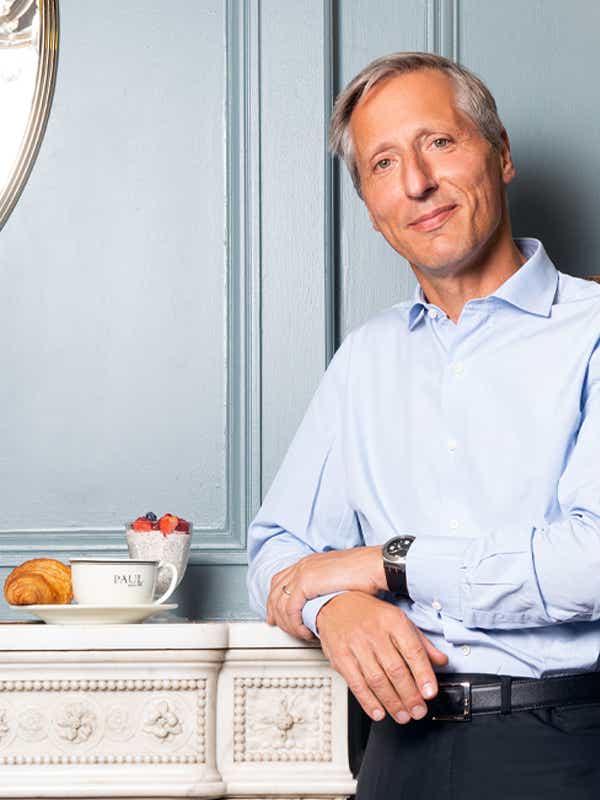 In your opinion, how did PAUL earn this ranking?
Maxime Holder: I believe the most important factor is that we've been part of French daily life for several generations now. So, this award recognises that beautiful story of the happy relationship between PAUL and its customers that's lasted for more than 130 years. We love to imagine ourselves as the 'accomplice' to our customers' good gourmet moments – from the wonderfully warm morning croissant to the youngest's tea-time birthday cake. Not to mention those special family sharing moments like the Galette des Rois. To be a party to so many happy occasions has to create a certain liking and appreciation I think.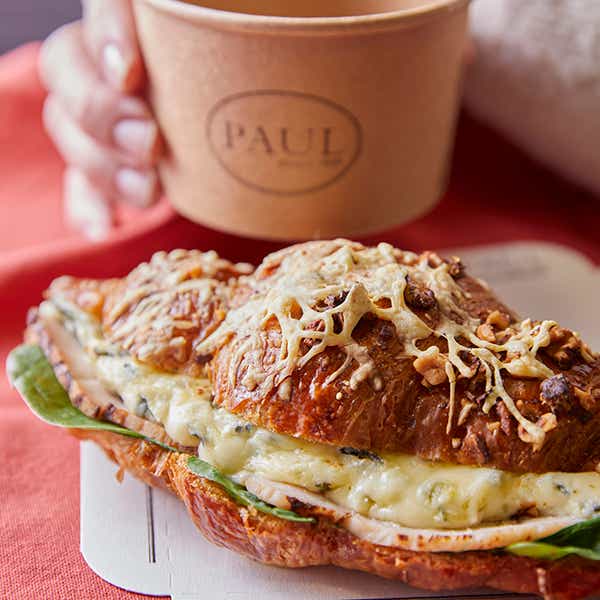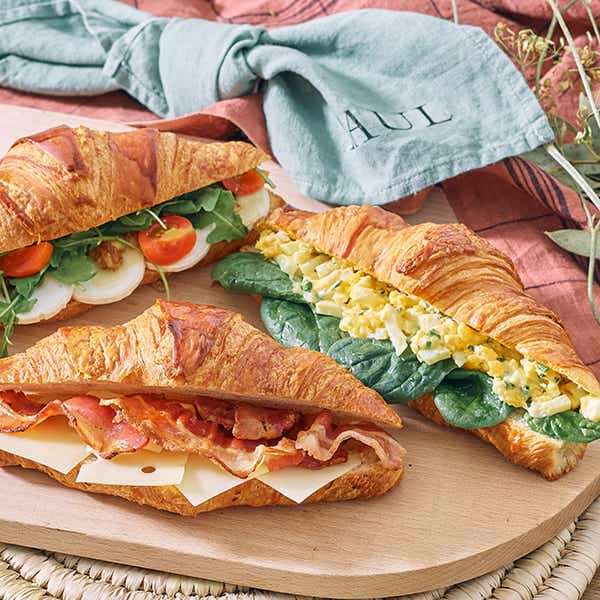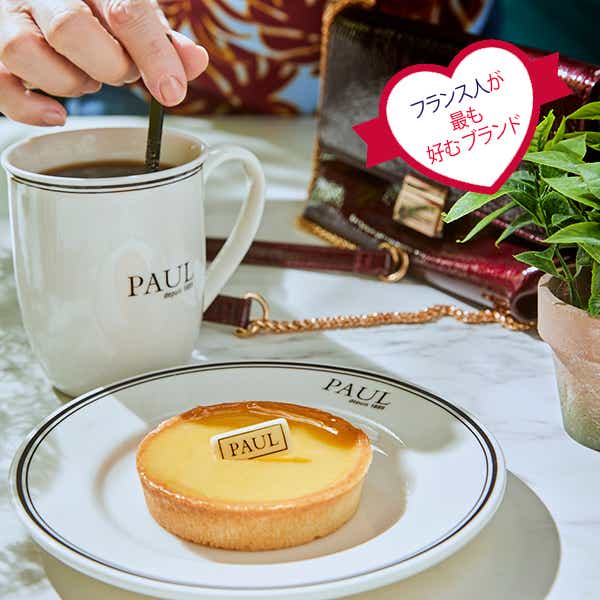 Q: In this instance, PAUL has been especially awarded for the quality of your sandwiches
Maxime Holder: Something that doesn't surprise me at all! That's partly because, as we all know, the lunch break is absolutely sacrosanct for the French. But it's also because a PAUL sandwich is the expression of both our know-how and our commitment to good nutrition. Our recipes have always started with our baking know-how, because we're convinced that there can be no good sandwich without good bread. I believe Francis Holder was among the first to dream up the idea of mini baguettes specially shaped and baked to be used for sandwiches – with two crusts! He christened them 'Paulettes' and immediately adapted all our bread dough recipes to create Paulette versions, to provide a wide variety of eating pleasure and to make it easier to marry them up with their filling ingredients – poppy seed bread with charcuteries, sesame seed bread with camembert – making him something of a 'sommelier' of bread if you like!
We don't compromise on our filling ingredients either. On the one hand we have hunted down and removed artificial colours and flavours, as well as hydrogenated fats. Our hard-boiled eggs come from free-range chickens. On the other hand, we are dedicated to promoting our regional specialities, most notably cheeses, with AOP* stars such as Comté or Fourme d'Ambert. The sandwich is so wonderfully versatile, allowing infinite creations and variations.
*Appellation d'Origine Protégée, or Protected Designation of Origin
Q: In the country where 'butter and ham' is king, how do we innovate in the sandwich category?
Maxime Holder: You're not wrong – the French do adore the traditional jambon-beurre, although at PAUL it would be more accurate to say they adore our famous Mixte sandwich made with ham and cheese… and butter! This sandwich was already the number one best seller when I joined the company, and it's still up there, despite us introducing dozens and dozens of new recipes over the years, and I can't see it ever surrendering its crown. There's nothing wrong with that - I love its simplicity too. But we are constantly innovating at PAUL. We continue to import all the creativity of our breads into our sandwich ranges. For example, the famous multi-grain bread that goes so very well with chicken, or our dark Nordic bread that provides a delicious base for smoked salmon sandwiches. We are also clearly demonstrating our commitment to offering a vegan sandwich in each of our collections, often based on falafels. This is a sandwich that is very appealing, and not only to vegans, because it brings new flavours and colours to our range. Because innovation often comes from highlighting new and different flavours, whether they come from our own regions, or are inspired by other cuisines, especially through their spices. But I would also like to emphasise the innovations that are not visible, but which do good, and are born of our commitment to good nutritional values.
Q: What does that mean?
Maxime Holder: PAUL was one of the first brands to commit to PNNS2 (the National Nutritional Health Plan) about a dozen years ago. At the time, we committed to reducing the levels of salt and fats in our sandwiches and increasing the amount of fibre and plant-based products in our lunch offering. In short, we made a commitment to offer more choice, with sandwiches that are always more nutritionally balanced, but without sacrificing quality and pleasure. And we have kept our word! We've changed our mayonnaises, we offer collections with light fromage blanc or spreads made with fromage frais, we've reduced the amount of salt in our bread and even changed our flour – a substance which practically runs in our bakers' veins! – so that it retains more fibre. This is also the reason why our white bread isn't brilliant white. The whiter it is, the more refined the flour is, and the less valuable it is from a nutritional point of view – according to our specialists.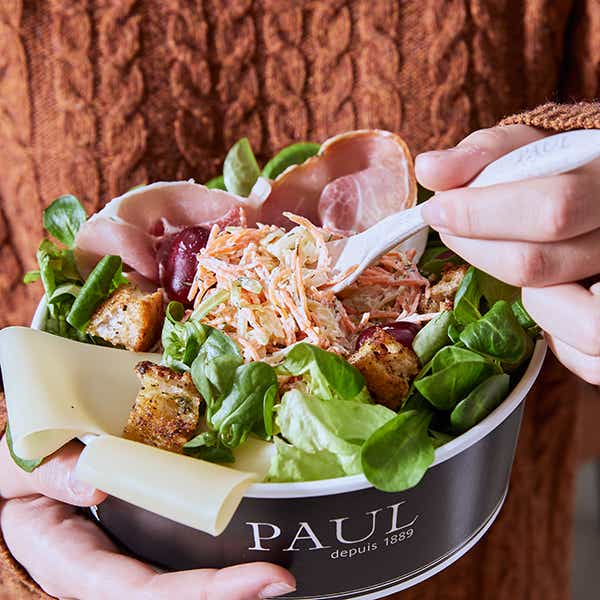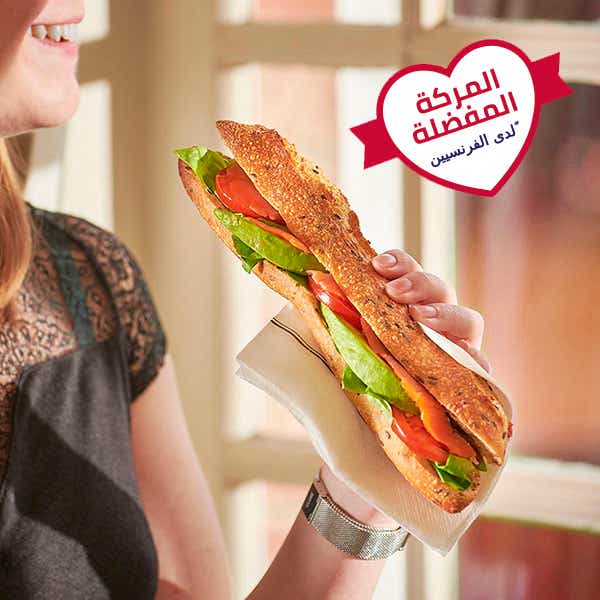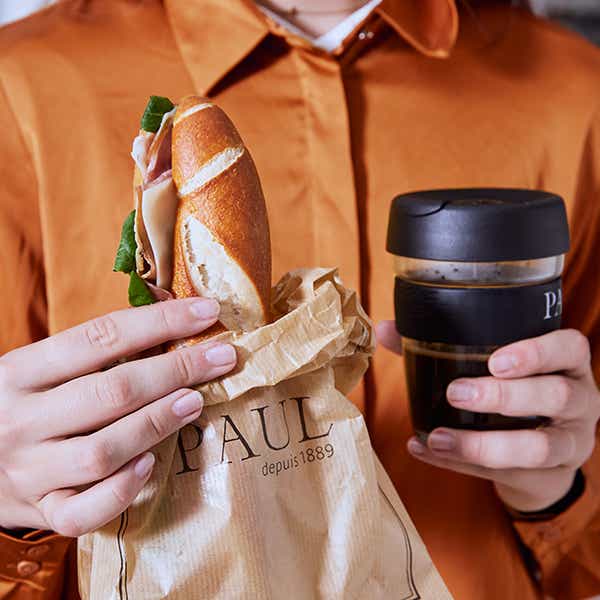 Q: Today PAUL is present in about fifty countries. Is the sandwich as popular around the world as it is in France?
Maxime Holder: Well yes and no. Our sandwiches à la française are certainly signature brand products internationally. They embody the French art de vivre and our culture just as much as the baguette, the croissant or the macaron. In fact in many countries, the type of sandwiches we offer are simply called 'baguettes'. And above all the jam + butter + cheese sandwich is a 'must have' – a real French 'essential'.
The extent of the success of our sandwiches depends on local cultures. In Europe, for example, the sandwich is obviously just as popular, both in its very French version and with subtle adaptations. The most notable adaptations are in the breads themselves, as not everyone likes sandwiches made with crusty breads. In Eastern Europe, for example, we make a lot of sandwiches using croissants, which we call 'croissandwiches', because our customers there enjoy this combination from breakfast onwards. And it's true that this is a really good combination, and we're developing these ranges at the moment in France too! Even the English love our 'très français' sandwiches, which are very different from most sandwiches there, traditionally made with soft, square sandwich bread. In London, you go to PAUL to seek out our deliciously different, crusty sandwiches. But not only for that reason. In the UK also, local creativity is frequently in the spotlight, especially at Christmas. We have just received top marks for our Christmas sandwich collection in the highly respected Evening Standard 'Christmas Sandwiches Review', including a score of 11 out of 10 for our perennially popular creation, the Christmas turkey sandwich!
In some more distant countries, having a quick sandwich lunch simply isn't part of the culture. This might be because it's traditional to prepare your own lunch, or because people prefer to sit down to lunch together around a table. In these countries we do still offer sandwiches of course, but we also adapt to local customs. For example, in countries where PAUL is seen more as a French restaurant than a bakery, we offer much more elaborate sandwiches, served on a plate. And the croque-monsieur, which of course is a hot sandwich, is a huge success everywhere. So really my answer to this question is yes, the sandwich is as popular around the world as it is in France, but it arrives at that popularity via different routes!
Q: Returning to the title of "France's Favorite Brand ©", what will this change for PAUL?
Maxime Holder: As I said earlier, this award, based on our own customers' votes, is most valuable to our teams, partners and franchisees. Because these are the people who knead, who cook, who prepare the sandwiches, and welcome our customers every day. After the difficult years that we've just gone through and especially during lockdowns and restrictions (NB: in France, our PAUL shops stayed open everywhere where we were allowed to do so, with all the necessary safety precautions for our teams and our customers), this 'Favourite French Brand' heart, displayed in our windows or worn on our teams' work uniforms, is a very nice symbol indeed!
As for what this will change, I would say that this validation will encourage us to go even further on what we've developed in recent years. I want to continue to work more on nutrition and balanced diet, for example, because it seems to me that this is essential for us all. I am counting on the support of our independent scientific counsel to support us in this process, and to push us even further. For the rest, we will continue to work on the quality and freshness of our products, because these are the building blocks on which everything else stands. In short, we will do everything to prove we were worthy of receiving this award, and to continue to be worthy of it for a long time to come. It's the least we can do to thank our customers, and the French more generally, who voted for us in this survey!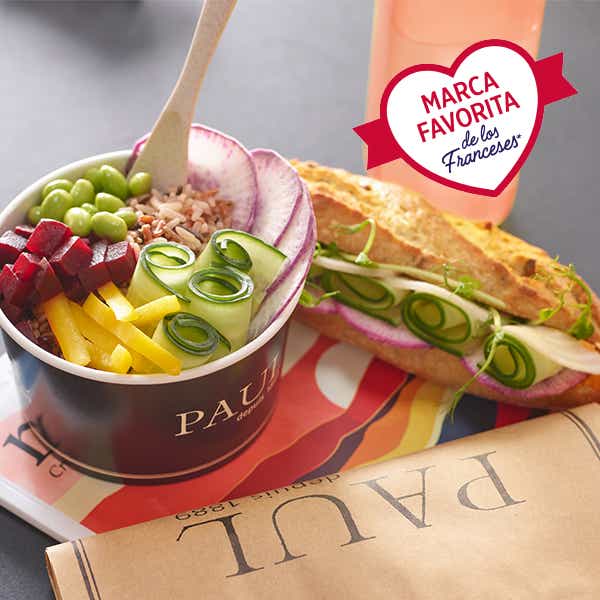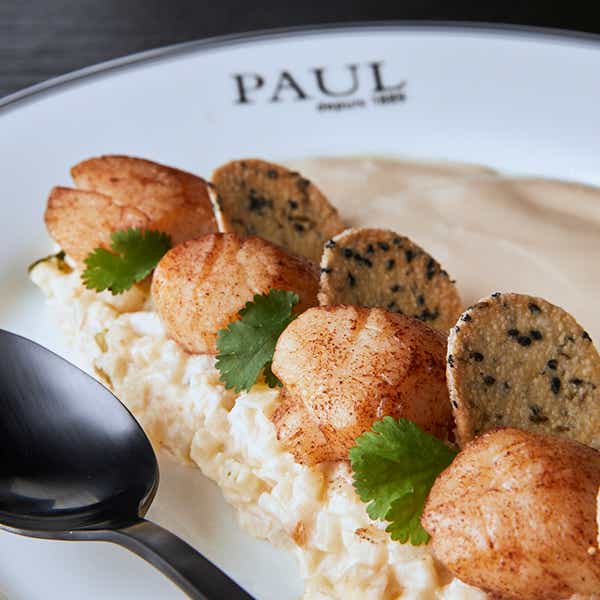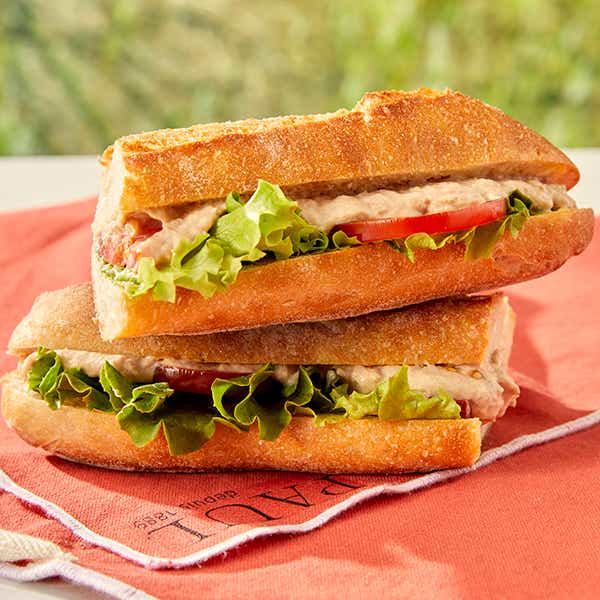 About France's Favorite Brand (Marque préférée des Français ©) :
Since 2015, la Marque Préférée des Français, or France's Favorite Brand is a distinction that rewards a brand for its guarantee of quality and level of recommendation by French consumers. Based on studies carried out by an external polling institute which compares all the existing brands in the market, it rewards the favourite brand of the French in a specific category, meaning the brand that has the highest level of empathy in the market. Following the results of the study, one brand is elected for a term of 2 years, as PAUL has been today.
PAUL won first place on the podium following a study carried out on the 22nd and 23rd June 2022 on the OpinionWay panel, with a representative sample of 1057 people from the French population aged 18 or over. Of the 15 brands tested, PAUL came out on top in terms of empathy, and was therefore awarded the title 'Marque Préférée des Français' in the category 'French Bakery and Café'.