Contrary to popular belief, eating a balanced diet does not mean "going on a diet" or "eating less." It's rather about having a varied diet, choosing the right products, and enjoying yourself. PAUL is neither a doctor nor a nutritionist. That's why our approach is primarily simple and informative, and for the analytical part, respectful of the criteria of the Nutri-Score, which is becoming increasingly known among the French.
The nutritional analysis of our products was already available on our website... But to help you navigate more easily in our stores, we have decided to create our own indicator or label called "Bien Manger" (eating well). Symbolized by a small blue apple, you will find it on the price tags of the relevant products, some packaging, and even our restaurant menus. So, let's follow the guide...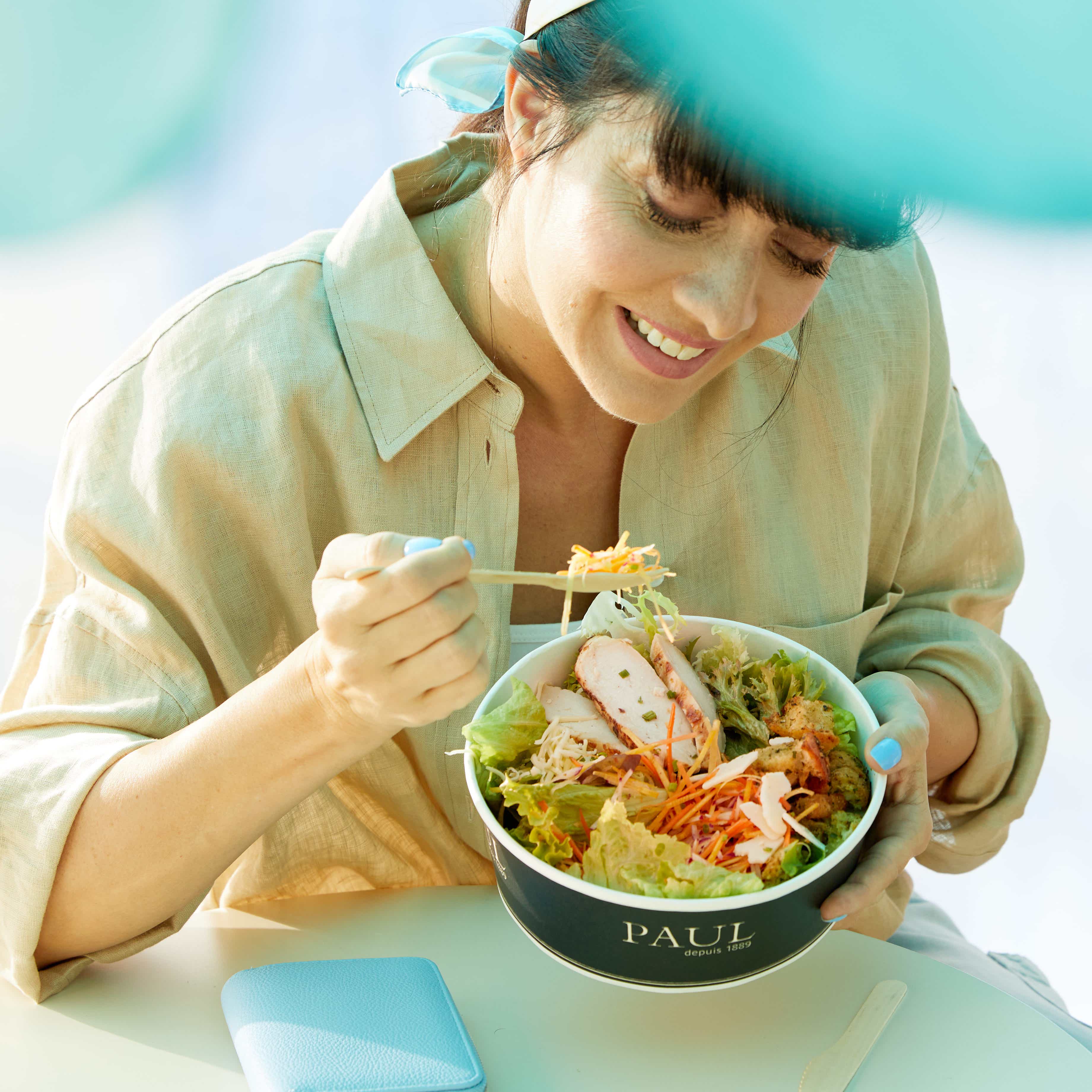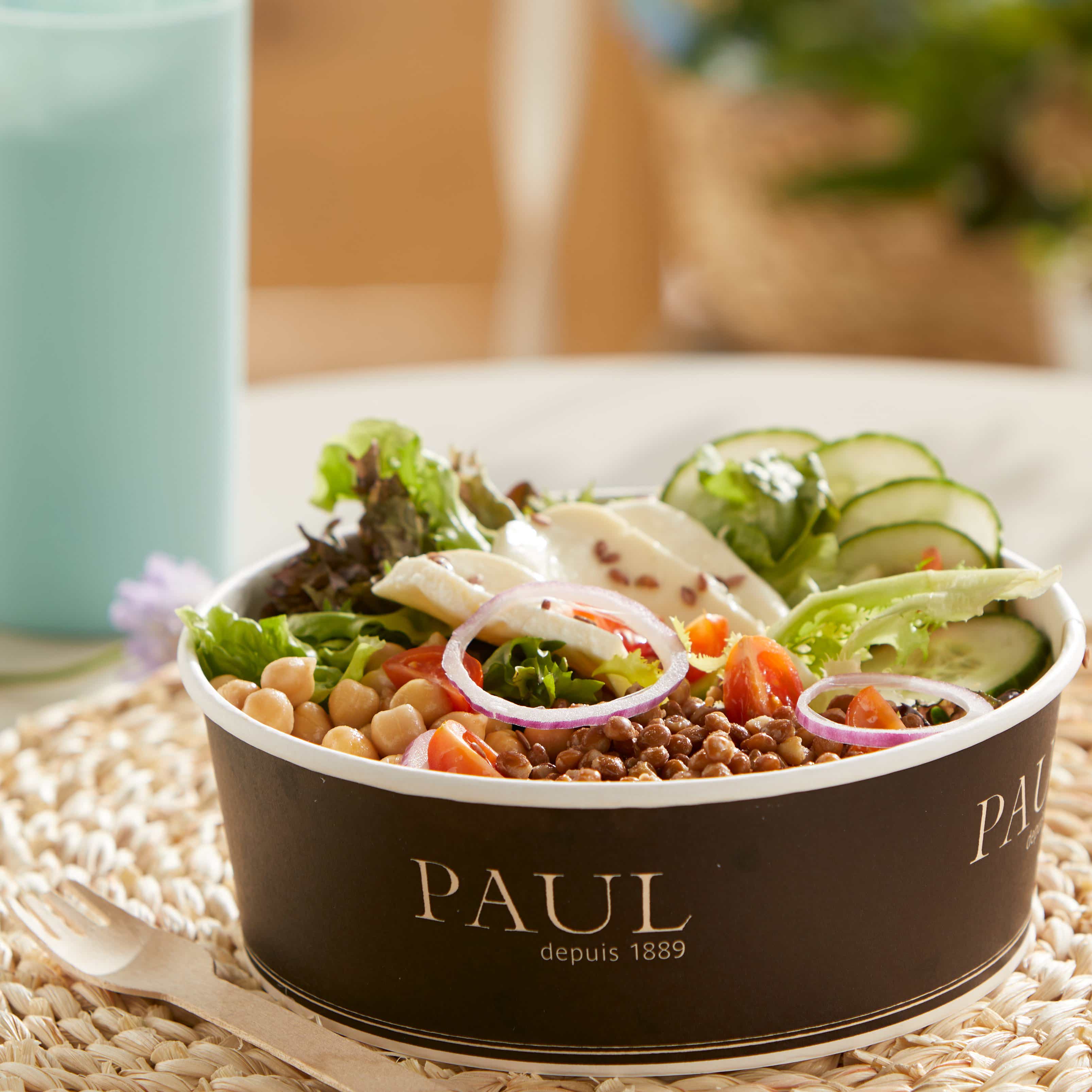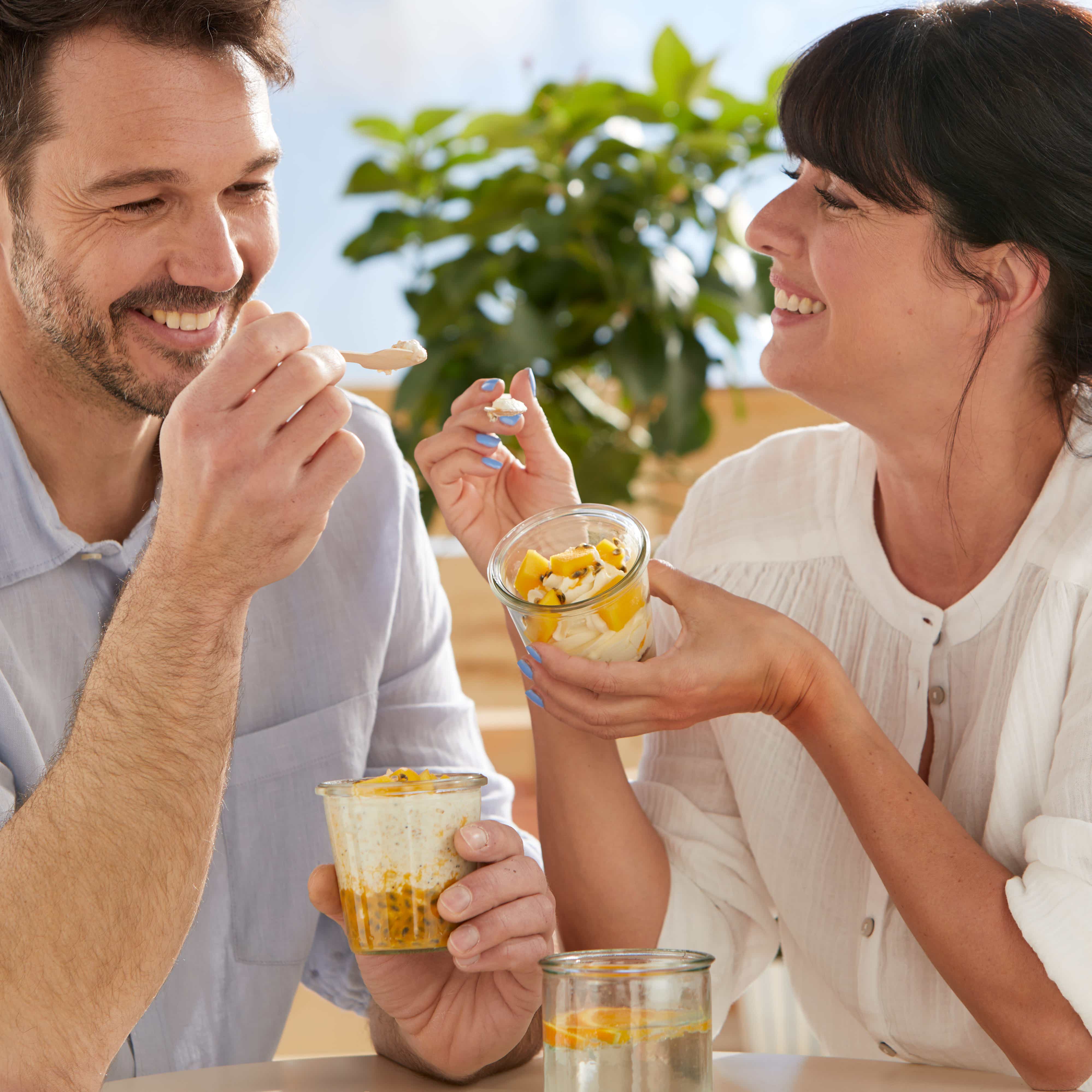 The "Bien Manger" label from PAUL takes into account 2 criteria: :
·

Firstly, the Nutri-Score of the product:
This evaluates the quality of nutrients in each recipe.
On one hand, it considers nutrients with a positive impact: fiber, protein, fruits, vegetables, nuts, legumes, and olive, rapeseed, or walnut oil.
On the other hand, it takes into account nutrients that, when consumed excessively, can be harmful to health: saturated fats, sugar, salt, and calories.
The calculated score allows products to be classified from A to E, from the best score to the least favorable. At PAUL, the "Bien Manger" label can only be attributed to a product if it obtains one of the top two scores on the Nutri-Score: A or B!
*The Nutri-Score (a trademark of Santé Publique France) is a calculation method developed by Professor Serge Hercberg's team based on the FSA (Food Standards Agency) score.
We also take into account the caloric value of the portion we serve you.
The recommended total daily intake is 1800 to 2200 calories for women and 2400 to 2600 calories for men... but how do you keep track?
That's why we have added the concept of portion to the Nutri-Score. It's a useful guideline considering that we rarely share our sandwich or dessert... Here are the rules for each product category:
- For sandwiches and salads, the caloric intake should be less than 500 calories per portion.
- For sweet products, the caloric intake should be less than 300 calories (for a product weighing at least 50g).
- For bread, the caloric value is not taken into account as it is considered a meal accompaniment. However, bread is obviously included in the analysis of sandwiches.
- Hot and cold beverages have not been included in the "Bien Manger" label. Most of them (tea, water, coffee) have negligible caloric content (as long as you don't add sugar...). Beverages sold in bottles or cans provide all the nutritional information on their labels.
A product labeled "BIEN MANGER" at PAUL therefore meets a dual requirement, both in terms of nutrient quality and calories. And since it's not always easy to whip out a nutritional calculator at lunchtime, we thought a little "blue apple" could greatly simplify your life!
Dozens of products already labeled "Bien Manger" at PAUL!
Great news! The majority of our breads have received the "Bien Manger" label! But you will also find "Bien Manger" products among our sandwiches, salads, desserts, and snacks... What's more, we are expanding our range with delicious creations starting from spring... all bearing the blue apple of the "Bien Manger" label!
Here are a few examples, among many others: