In the heart of summer, we all crave sun, cicadas and Mediterranean flavours. It's the perfect moment to tuck into a beautiful fougasse, the star of Provençale tables and an essential holiday pleasure – in Provence or elsewhere!
There's a wide variety of fougasses, or related recipes, all around the Mediterranean, but the best recipe of all comes to us from Provence: a simple dough, enriched with good olive oil. You can add any number of different ingredients, such as olives of course, but also different cheeses, dried tomatoes, Provençal herbs, little bacon lardons… They can be incorporated into the olive oil dough, or simply scattered over the bread just before cooking. Each fougasse has its secret, waiting for you to discover from one branch of PAUL to another. What makes this little bread as good as it is beautiful is that it is also charmingly carved, with a few simple strokes of a dough cutter, to make a leaf, a tree, an ear of wheat or a little ladder (depending on the tradition of the town, or your interpretation of the day!).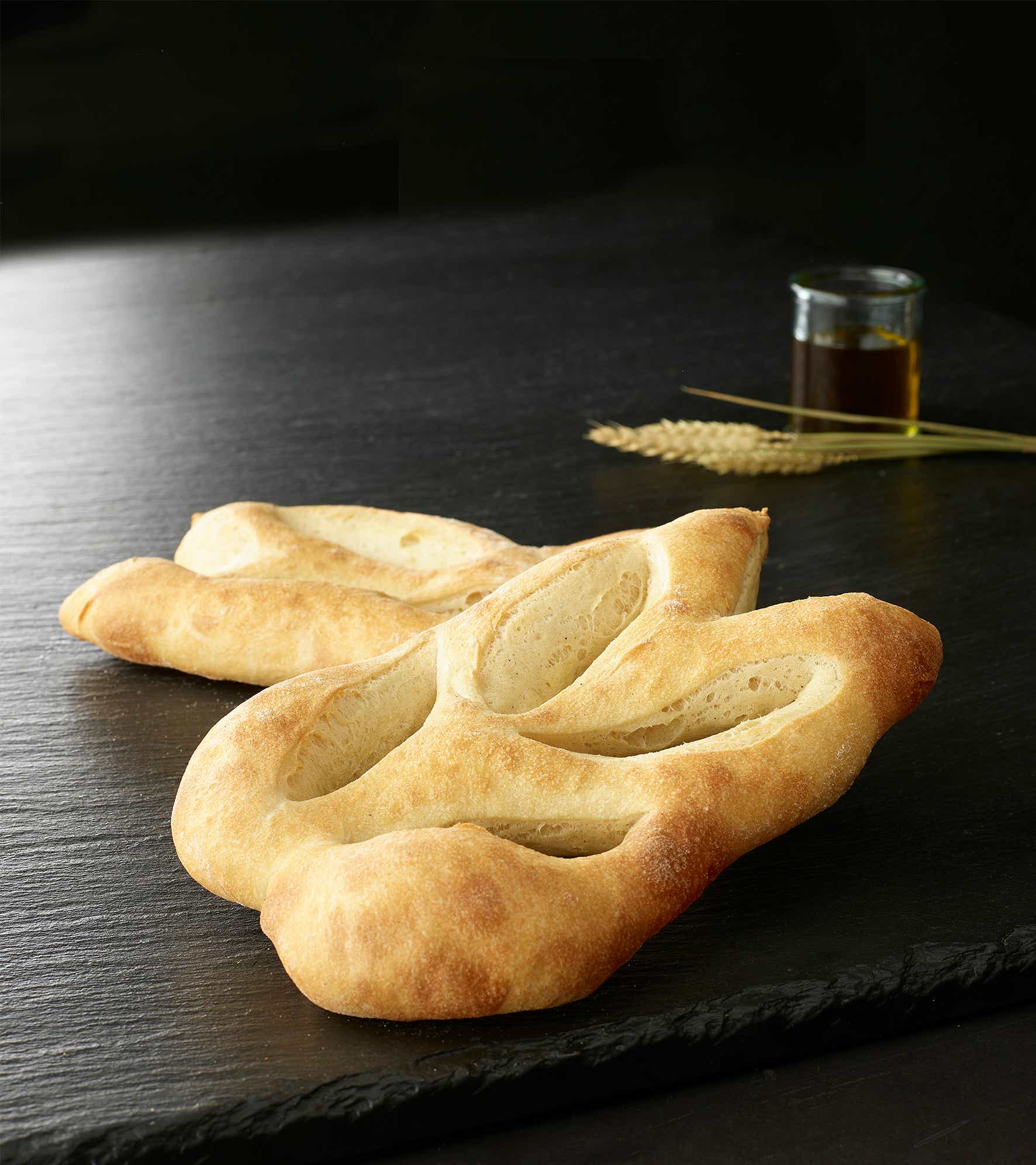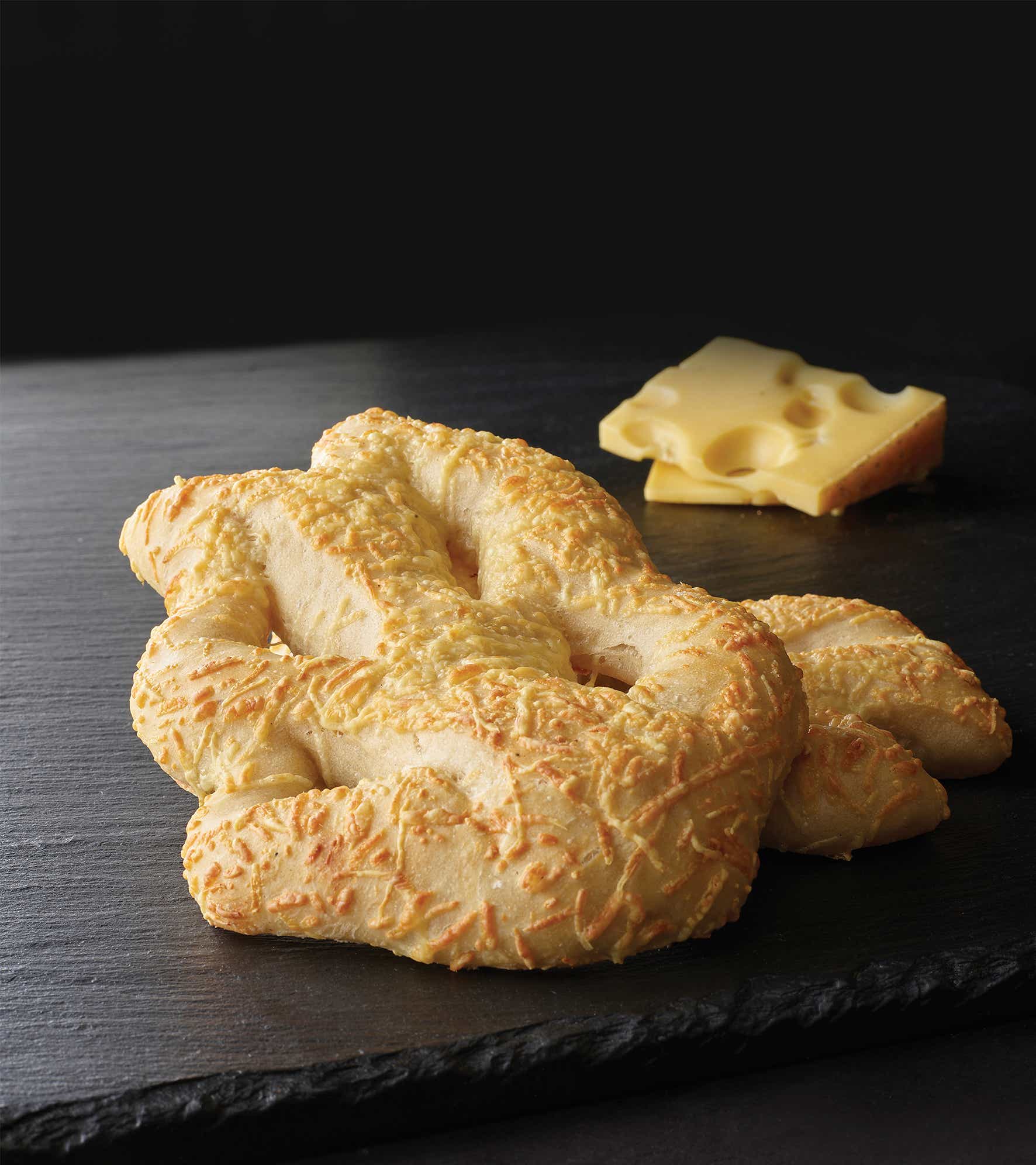 Fougasse can be eaten at any time of day – well, almost! We share it as an apéritif of course, on its own or accompanied by a tapenade, for example. We enjoy it for afternoon tea, on returning from the beach. It is very much at home on the dinner table, with cold meats or cheese (a delicious combination of olive fougasse and goats' cheese perhaps)… And why not vary the pleasure of a simple boiled egg by cutting pretty bread 'soldiers' from a bacon fougasse?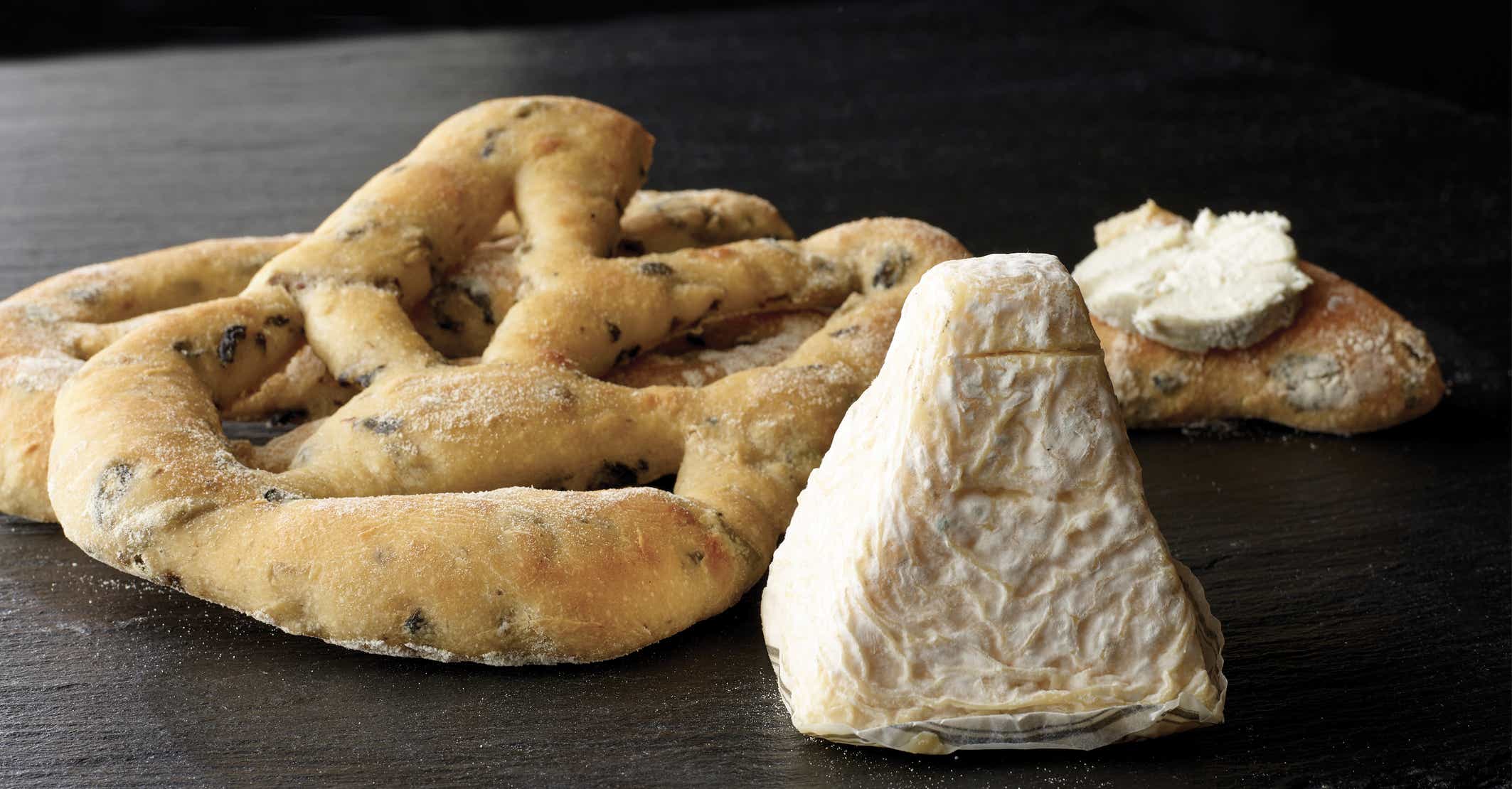 For those who want to impress their friends over an apéritif (or improve themselves whilst sunbathing), the word 'fougasse' comes from the Latin 'panis focacius' ('focus' being the hearth and 'focacium' the bread cooked in the ashes of the fire) which became 'fogatza' in Occitan, as well as giving its name to Italy's famous focaccia! It is said that, originally, bakers cooked fougasses to test the temperature of their oven, and then ate them as a morning snack. Film lovers won't have forgotten the lunar policeman Lucien Fougasse played by Jean Lefevre in the series 'The Gendarmes of Saint Tropez'.
But with a fougasse, perhaps it's better to remain silent and just let the cicadas sing!