In France there are more varieties of cheese than there are days of the year. Mild or strong, creamy or dry, young or mature, each has its own unique character - just like our breads! Bread and cheese offer infinite combinations of textures, some based on classic partnerships, some on new ideas. We're happy to share our suggestions for how to enjoy and appreciate these two pillars of French gastronomy.
As an aperitif or at the end of a meal, a cheese board brings people together to enjoy a convivial moment of sharing, and it's a wonderful way to discover, in just a few mouthfuls, the marvels of many French regions.
What to choose?
To put together a beautiful cheese board with something to please everyone, focus on a variety of textures, colours, shapes and flavours. You could, for example, select all goats' milk or cows' milk cheeses, round or pointed cheeses, hard or creamy cheeses.
Or you could choose a theme based on a region of France or even a type of cheese, such as a selection of different blue cheeses.
Presentation
Presentation is very important, not just for appearance, but also to ensure you don't mix the flavours of the cheeses. We recommend you present the cheeses on a wooden platter, on a piece of slate or on a large plate, and always arrange them in order of intensity, from the mildest to the strongest. Hard cheeses should be on the outside edge, to make them easier to cut – and the softer or more crumbly cheese near the middle. One final tip: surprisingly, your cheese board will look more balanced if you present an odd number of cheeses!
How to sample the cheeses
To brighten up your cheese board, don't hesitate to add accompaniments such as walnuts, grapes, seeds (sesame, sunflower), jam, chutney – and of course, offer a selection of breads so that every guest can create their own favourite combination!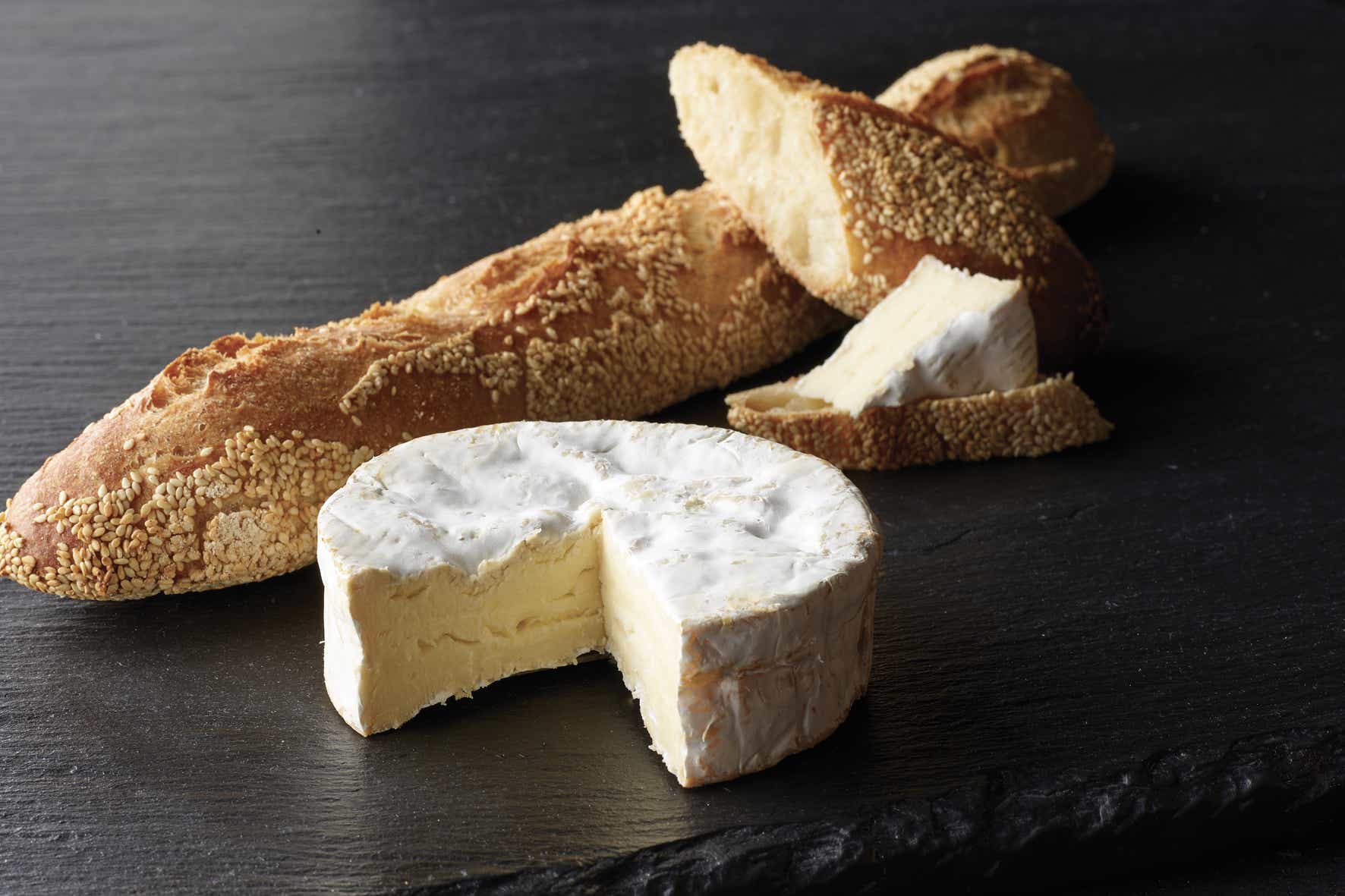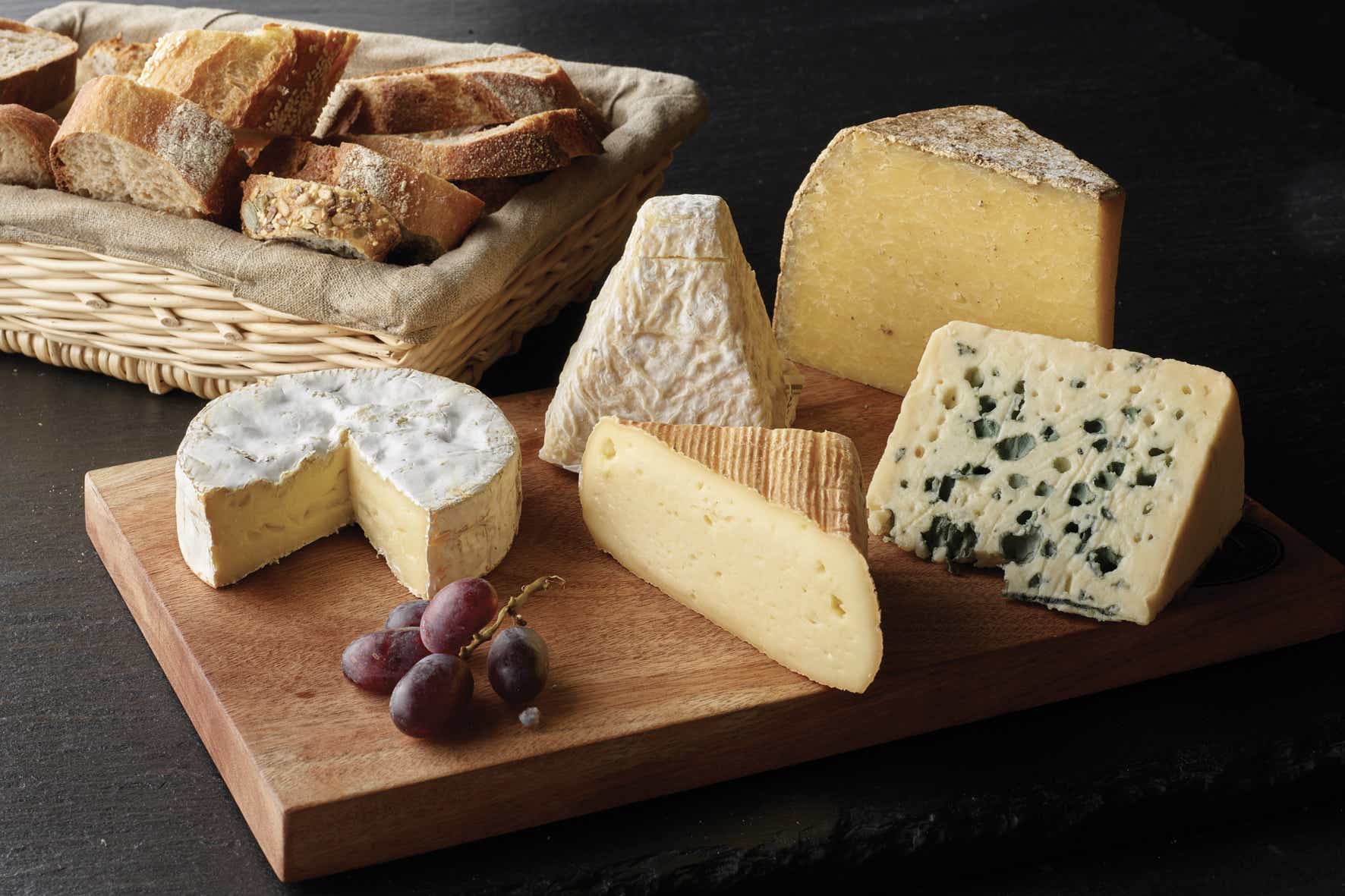 Camembert goes with a Sesame Baguette:
There's nothing quite like a baguette with sesame seeds to complement the fruity flavour of Camembert. The contrast between the soft creaminess of the cheese and the crunch of the toasted sesame seeds makes for happy taste buds! It's such a successful combination that our Sesame Camembert Sandwich has a devoted following.
Roquefort goes with Walnut Bread:
Roquefort, like all blue cheeses, goes wonderfully well with toasted walnut bread. You can also try serving it with warm raisin bread: the sweetness of the raisins offsets the robust flavour of the cheese.
Comté goes with Multigrain Bread:
Born in lush, flowery pastures, fragrant Comté goes beautifully with a cereal bread coated with crunchy grains. It's the perfect combination of soft and crunchy.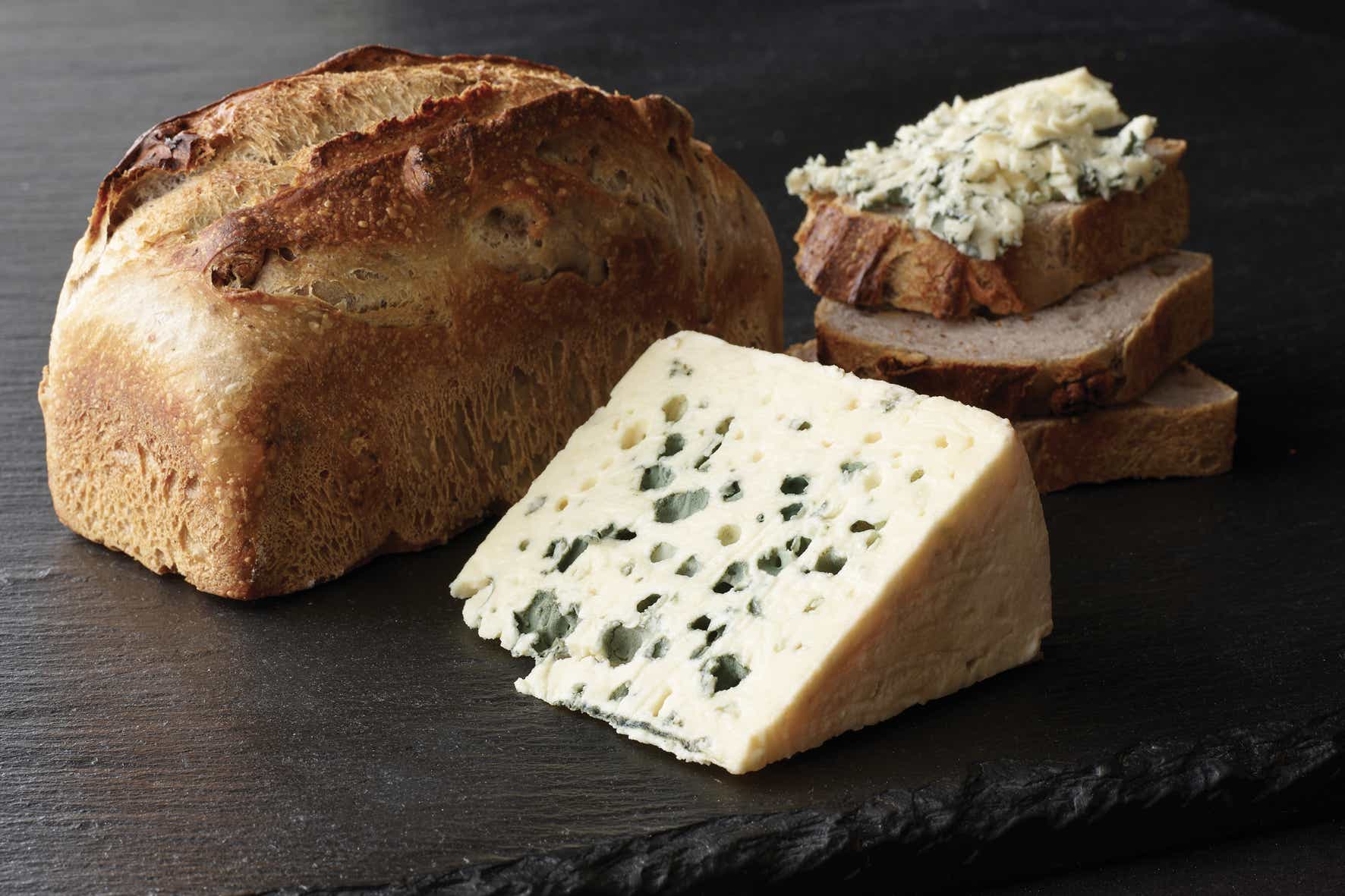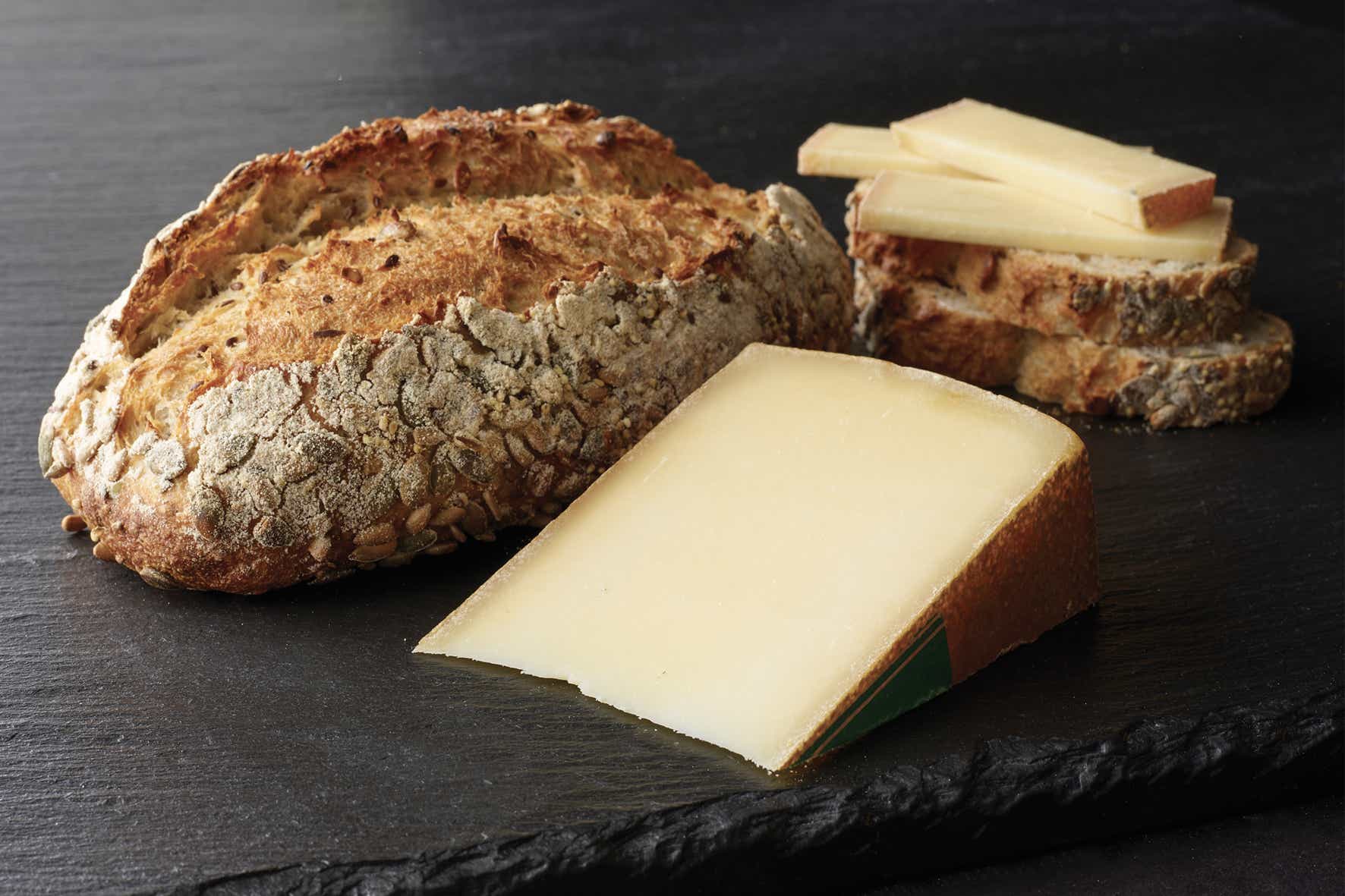 Fresh Goats' Cheese goes with Fougasse:
Fresh goats' cheese is happiest in the company of soft, fragrant breads. The Fougasse, with its thick, tasty crumb, is the perfect contrast to the freshness and softness of the goats' cheese – a gentle combination.
Cantal goes with Wholemeal Bread:
Wholemeal bread is the perfect partner for hard cheeses such as Cantal. You can't improve on a characterful bread, full of flavour, that will hold its own against the strength of a mature Cantal.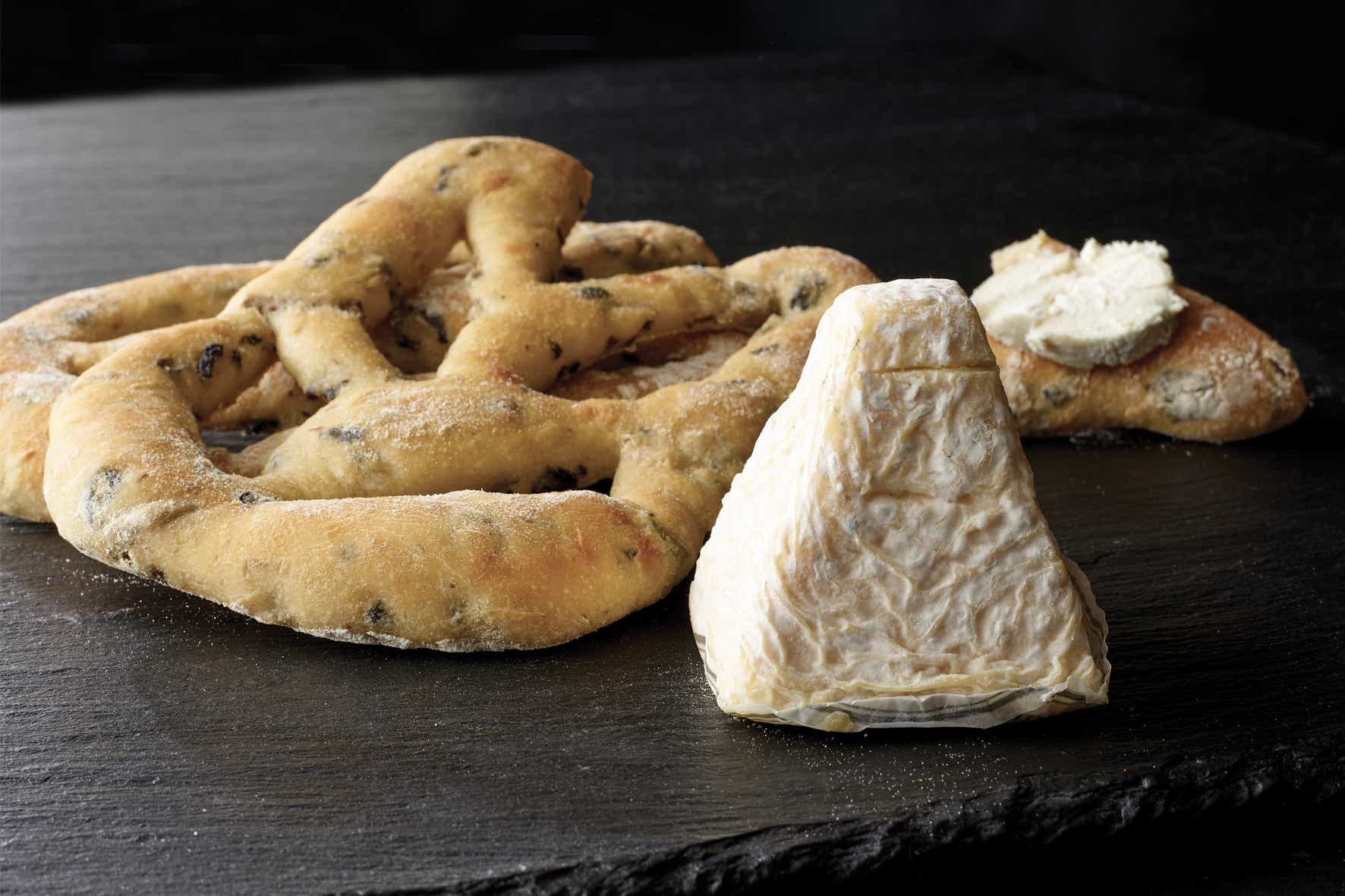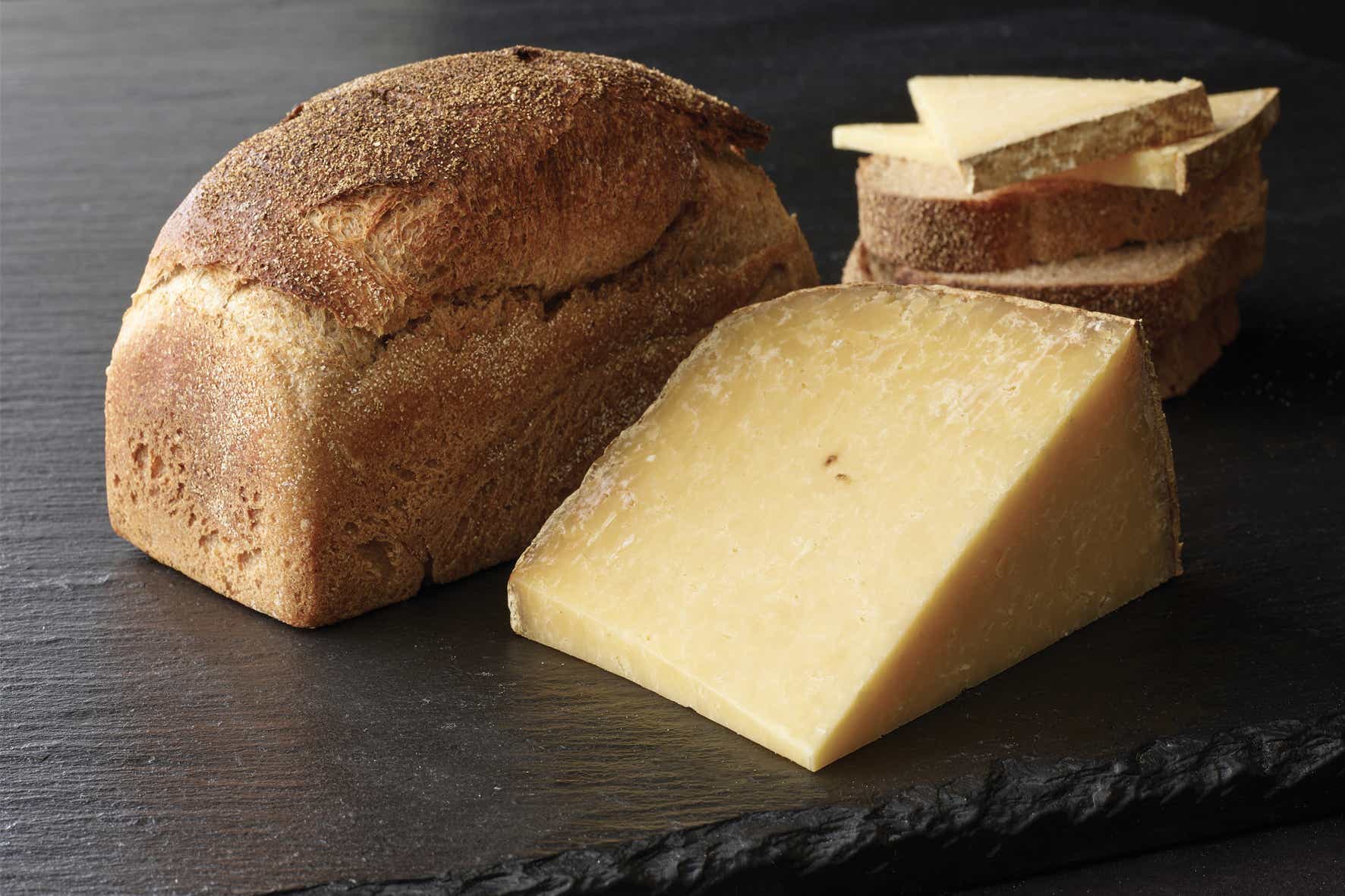 Maroilles goes with Country Bread:
Maroilles cheese, like PAUL, was born in the north of France, so obviously we can't forget it! To complement this cheese, which is more refined than its apparent strength would suggest, your best bet is a sourdough style bread with a slightly tart flavour, such as our Meule de PAUL.
PAUL CHEESE BREADS
Bread and cheese go together so well that PAUL has created some gourmet bread recipes, designed for you to enjoy them together!
Flemish Emmental & Mimolette Bread:
The country flour and the sourdough used in the Flemish bread dough recipe complement both the robust flavour of the Mimolette and the milder flavour of the Emmental. This soft bread owes its orange colour to annatto, a natural colour present in the Mimolette cheese. For smaller appetites, this delicious bread is available in a Flemish twist.
Cheese Benoîton:
This long, soft mini bread stick, covered with a thin layer of golden Emmental, is a perfect snack to enjoy at any time of day, on its own, or as an accompaniment.