PAUL has been a partner of the Too Good to Go App since 2017. But what is Too Good to Go? It's very simply just what it says: Too good to be thrown away! It's a great idea and a simple way for everyone to fight food waste in their own street or neighborhood. What this means in practice is that every evening at PAUL our teams put together 'surprise bags' using products that they won't be able to sell before they close for the day. These bags are offered on the app at a fixed price. Those who are interested reserve their surprise bags via the app and then come to collect them before we close. It really is that simple, and in this transaction, everyone wins: the customer, who will tuck into fresh viennoiseries, patisserie treats and/or bread from that day at a lower cost; our teams who see their hard work is valued, and of course, the planet, whose resources we are saving!
Thanks to this long-term partnership, and thanks to our customers and our teams, we have now passed the extraordinary milestone of one million meals saved at PAUL! This felt like a good moment to highlight this project that's both environmentally responsible and supportive, in the company of Sarah Chouraqui, General Manager of Too Good to Go.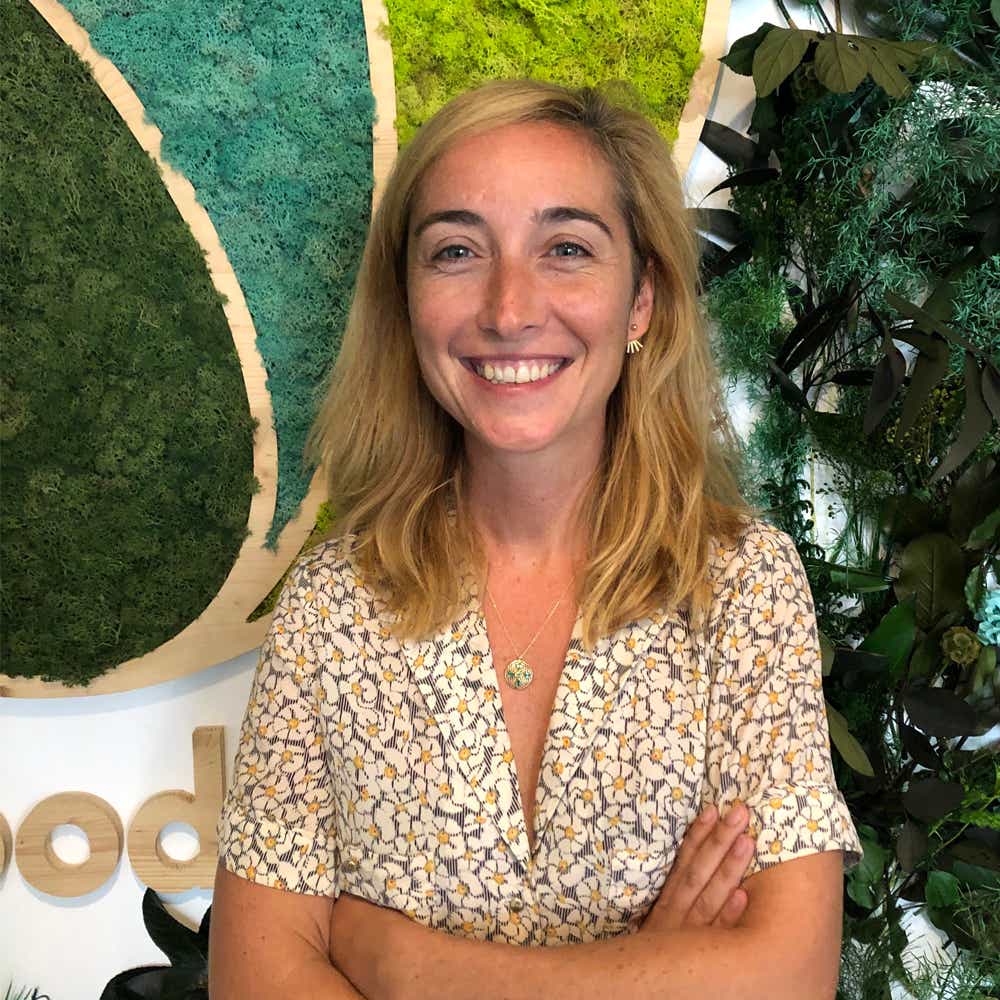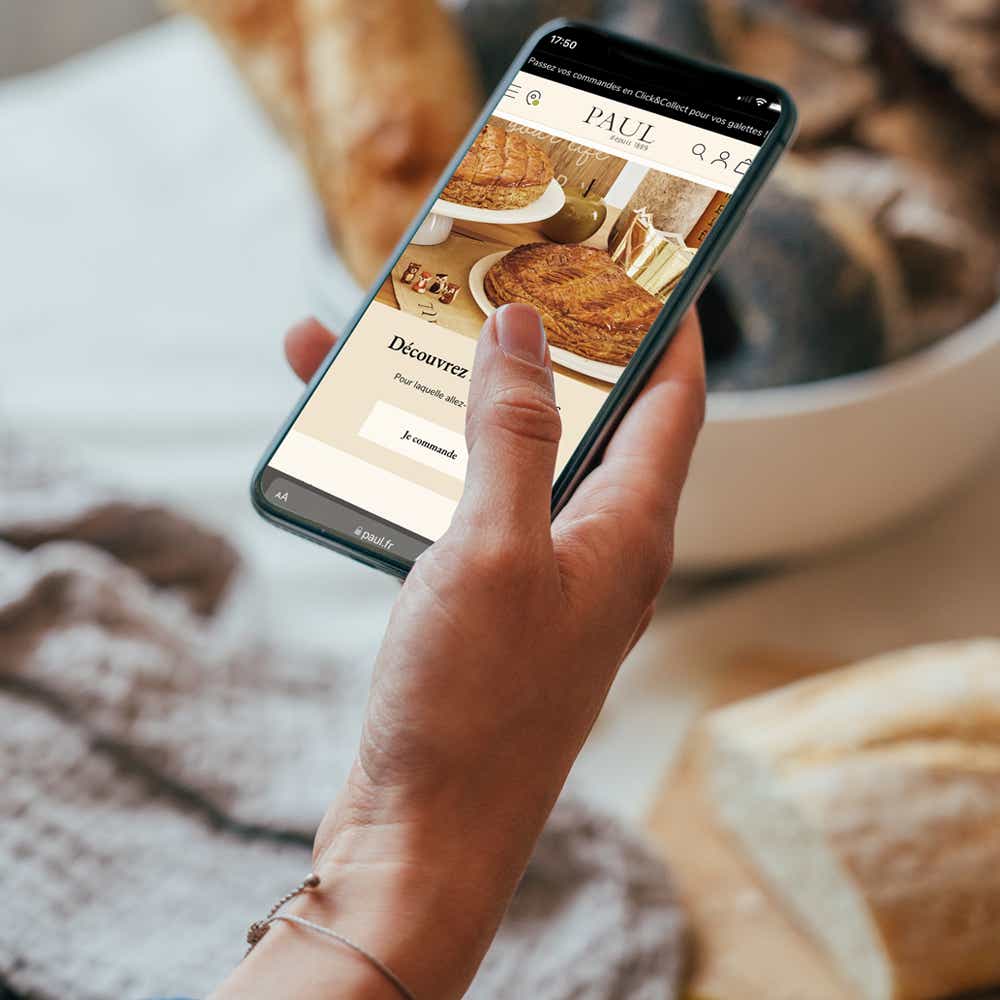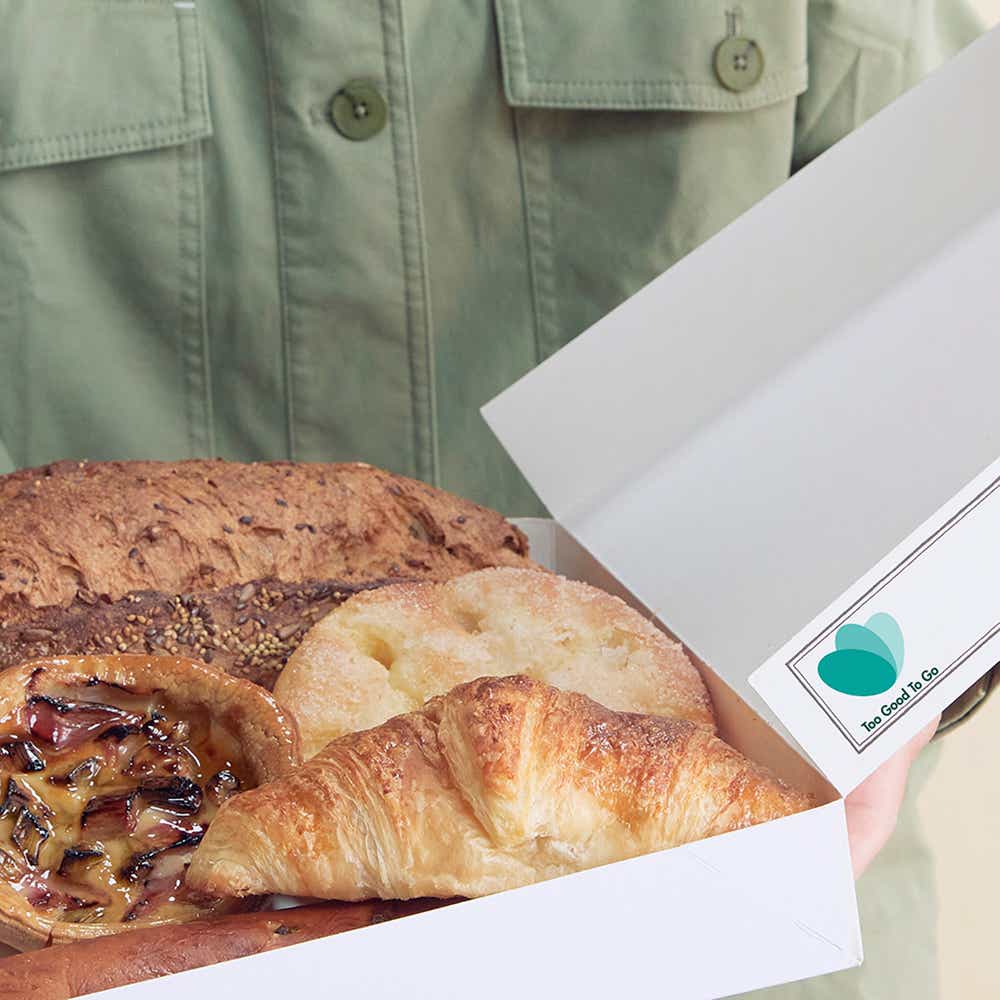 How did the idea for Too Good to Go come about?
Sarah Chouraqui: Firstly, there was the realization that 40% of the food produced in the World ends up in the bin. This could be products that are discarded because they don't meet production standards, or unsold items in stores or even our own domestic waste. What a waste! Especially when you know that there's a part of the population that doesn't have access to good quality food, but also when you add up all the water, all the energy that's been used to produce all this uneaten food and the impact, we know, this has on climate change. A real shock.
Lucie Bash, our founder, quickly became aware of these issues, but the challenge was, how to take concrete action? In the end, it was in observing shops at closing time, and especially bakeries, that the seed of the idea was sewn. Every day these bakeries produce fresh products, but no one can really predict what will be left, unsold, at the end of the day. So, what do you do with these perfectly edible products that can't be sold the next day? Of course, there are partnerships with food aid organizations, and I know that PAUL works with many of them. But from the point of view of logistics, that isn't always easy. It requires organisation, and anticipation. Sometimes it also involves accounting or administrative procedures. And above all, these food aid organizations are not always able to come and collect or won't come for only a few baguettes or croissants. In the absence of any other solution, unfortunately, far too many products ended up (and still do end up) in the bin. And so, the idea was right there: simply connect these local businesses, at the right time, with potential customers for their unsold products. We had to find a way to connect existing good will and the desire to engage with each other. Too Good to Go was born! Word of mouth did the rest, and to date we have saved more than 60 million 'bags' since the app was launched. As for the "bakeries" inspiration, it really was good sense when you see that even today, orders from bakers represent a quarter of the 'bags' bought via the app.
Is there a specific user profile for the Too Good to Go app? By offering food products at attractive prices on a digital platform, one might imagine that they are mainly young students . . .
SC: Yes, there are numerous student users, but they are not alone! With 10 million people downloading the app so far, we really do have all types of users. There are those on small or fixed budgets, such as students or those who are retired. There are large families. And there are simply those who are convinced by the underlying approach and have really committed themselves to responsible consumption. The principle of the 'surprise bag' is also a fun aspect that encourages families to talk about environmental responsibility. It's a point that's shared with another category of consumers that we refer to as 'foodies' – people who love to discover new flavours or new locations and use a 'surprise bag' as a low-cost way of doing so. There are even social networks that have sprung up in some towns where people share good locations and surprises for local orders on Too Good to Go! So, as you can see, Too Good to Go appeals to a wide variety of user profiles and, I assure you, this is just as true of the provinces as it is of Paris!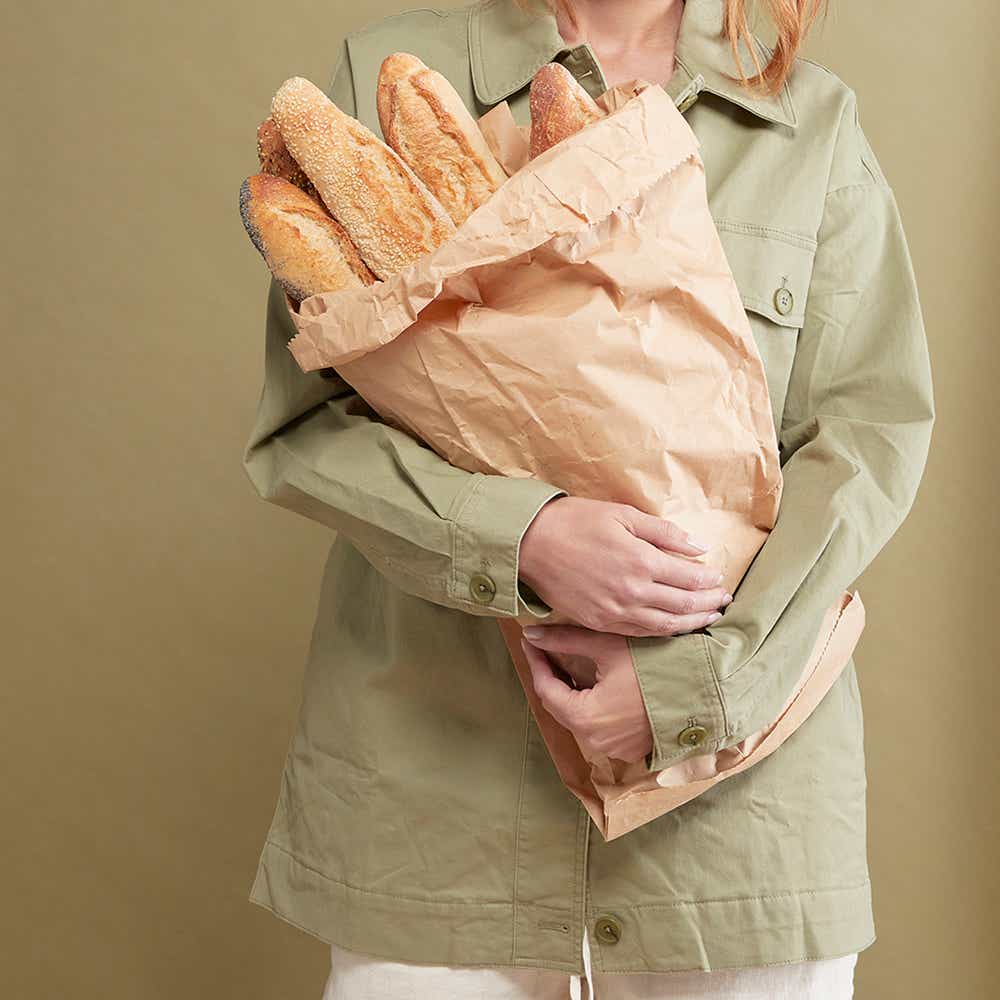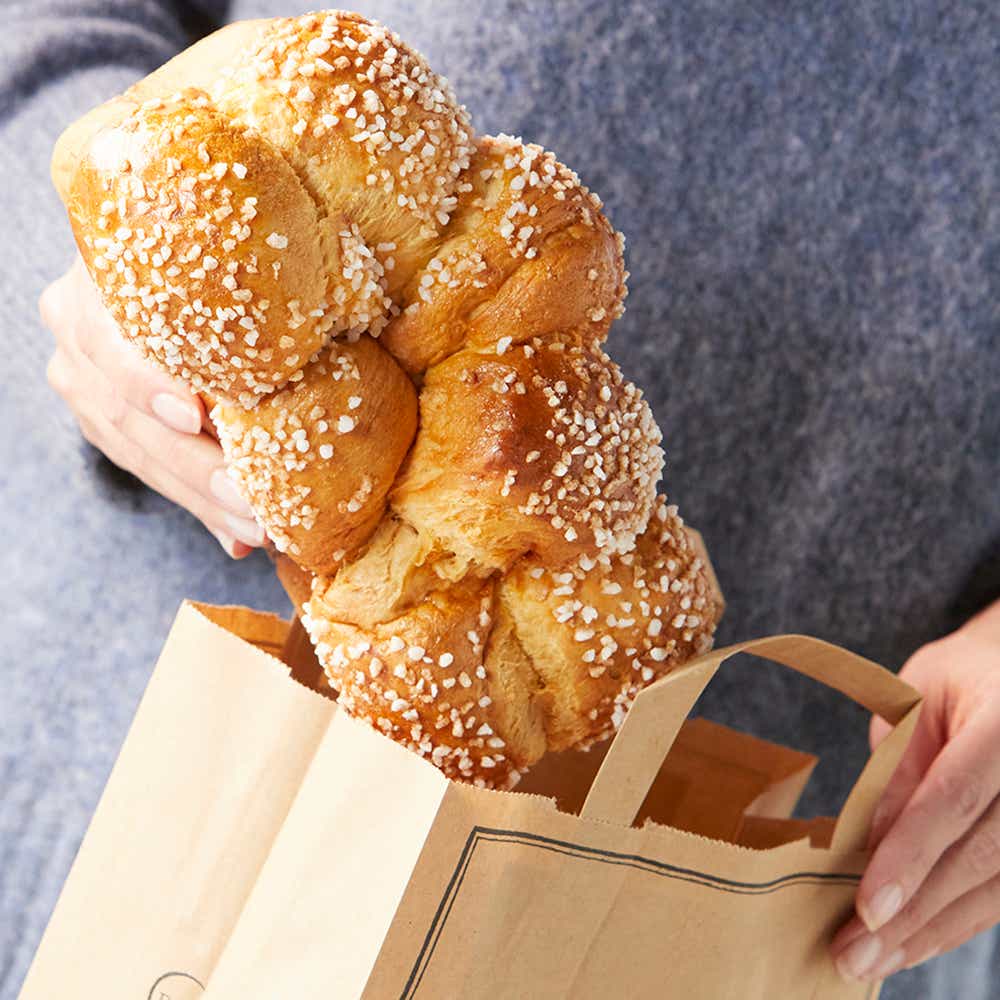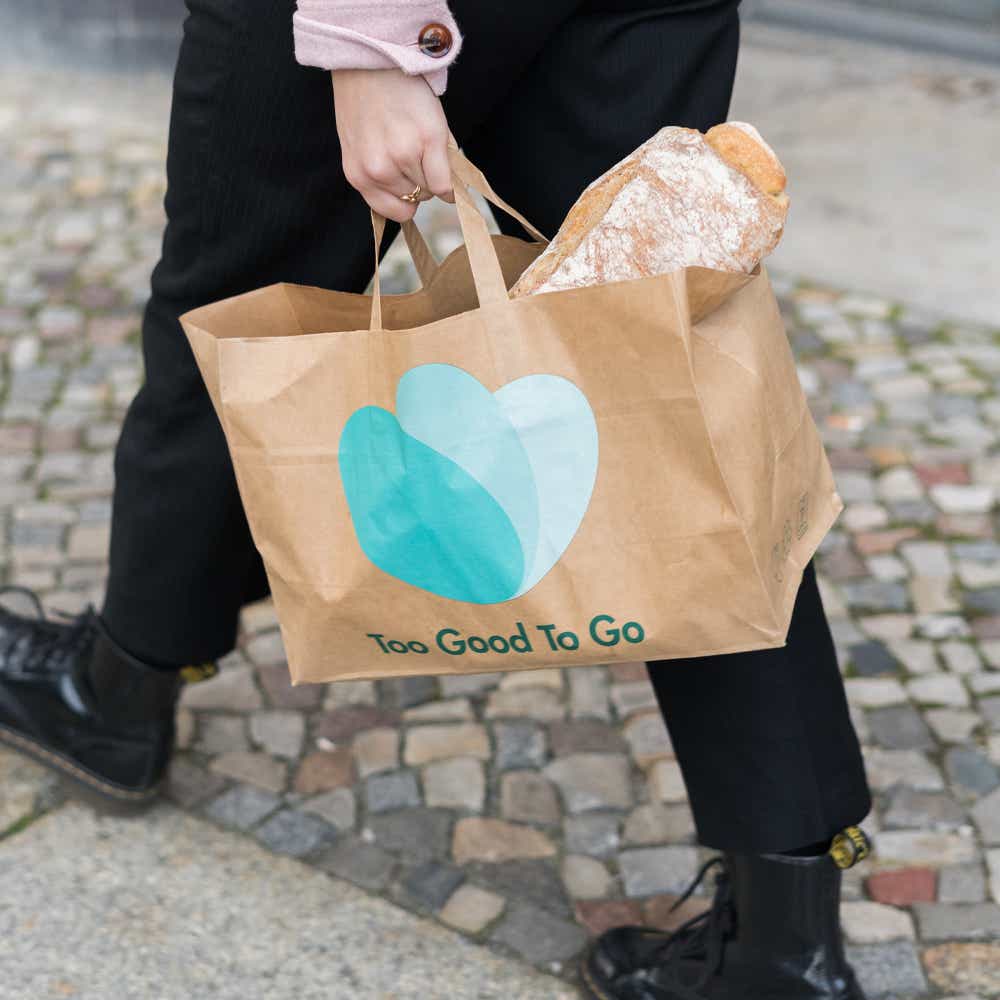 We have just passed the milestone of a million meals saved since the start of the partnership between PAUL France and Too Good to Go. What does that represent in concrete terms?
SC: Yes indeed, we are very happy to be able to announce this symbolic milestone. In addition to the satisfaction of the customers who have benefited, the environmental impact of these saved meals is very important. They represent more than 1000 tons LESS food waste, and 2,500 tons of CO2 saved, the equivalent of the emissions generated by 2,700 flights from Paris to New York! And all this is down to your customers and your teams.
What explains the success of the partnership with PAUL?
SC: Of course, there is sheer scale of the commitment of your network to the App, from both your own branches and your franchisees. With more than 250 PAUL affiliates on Too Good to Go today, that gives great visibility to this solution. We also feel that there has been a genuine will at PAUL to make things move, and to convince every one of your franchisees, one by one, to take part. The reputation of the brand and the quality of the products that you put in your 'surprise bags' are also real trump cards. These are family products, the look good, they're fresh and customers really appreciate them. Moreover, the satisfaction index for PAUL 'bags' from our members is above the average, which is always a good sign! But above all, it's the commitment of your teams and the consistency of that commitment that make the difference. The concept is the same for everyone, the price of the 'bags' is fixed and the same for all, but the involvement of your teams makes the difference. The partnership between PAUL and Too Good to Go is reflected in store, you offer 'surprise bags' with real regularity, and you often communicate about our partnership both in store and on your social media platforms. It's really a beautiful synergy.
How can we make further progress together?
SC: We are continuing to extend our partnership with PAUL by working more and more with your in-station shops in France, for example. But above all – and this is unprecedented in our partnerships with a brand like PAUL – we are also working today with your PAUL bakeries outside France. Already 36 PAUL shops in England have joined the app, as well as twenty or so shops in Belgium. This will very soon be the case for the PAUL branches in Washington too. The interest in this type of solution to fighting food waste is growing in all these countries. And consumers' desire for good French products, for viennoiseries, pâtisserie and bread, is growing just as fast! So we can only make more progress together. Today PAUL is a partner of Too Good to Go in almost all the countries where we both have a presence. Recently, PAUL and Too Good to Go launched simultaneously in Canada and your very first shop in Vancouver joined the app right away! Which is a lovely symbol of our partnership.
So the Too Good to Go solution has been experiencing great international development! What are your other projects for 2022?
SC: In France, we're aiming to develop more and more partnerships in the regions. With the power of networks like PAUL's, we already have a lot of offerings. But we want to share the solution with more and more independent artisans and local restaurateurs to help them reduce food waste at their local level.
We also have a really nice project aimed at children, who are the consumers of tomorrow, and who can help their parents to understand better what's at stake with food waste in the world today. We have developed 100% free digital educational modules designed for students of CM1 and CM2 level, to help them understand the issues and find simple gestures they can make for themselves. Learning how to cook dishes using yesterday's bread is a good example. The module is being tested in 9 schools at the moment and we are planning to launch it in 2022. It's a nice project, full of common sense.
And finally, I have a wish! During this time of good resolutions, I wish that everyone would contribute their bit to the fight against food waste. Whether this is through their own initiatives, or by thinking about eating unsold products. It's about making a nice gesture for the planet, without depriving yourself of pleasure. And that's the whole meaning of our App and of our partnership with PAUL.