With a new address and a brand new kind of store making its debut, PAUL le café at Montparnasse station represents a turning point in the history of PAUL bakeries. With this new generation of shops, created alongside our traditional PAUL sites, we've chosen to put the coffee experience at the heart of our offer, as well as a introducing a new design for a selection of our stores.
Behind its glazed façade, in the style of an industrial glass roof, PAUL le café feels both resolutely modern and refreshingly uncluttered. Developed with the help of interior and set designer Emilie Bonaventure, the new shop is striking with its spectacular lighting, its gleaming coffee machine and its warm, enveloping colours. In spite of the dominant contemporary style, we are transported into the world of PAUL, from its trademark black and white chequered flooring to Patrick Rougereau's photographs, celebrating PAUL's iconic products in an explosion of colour.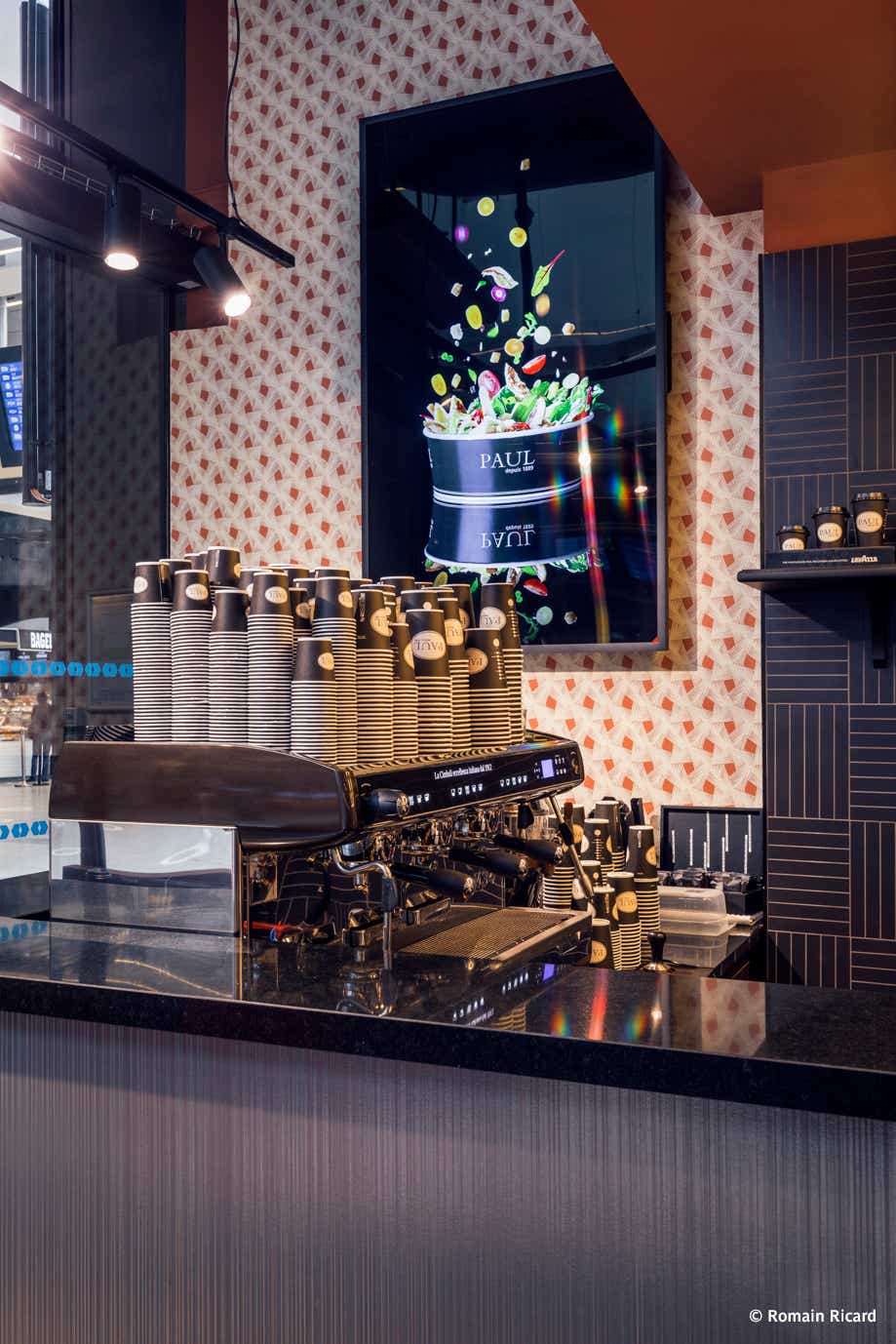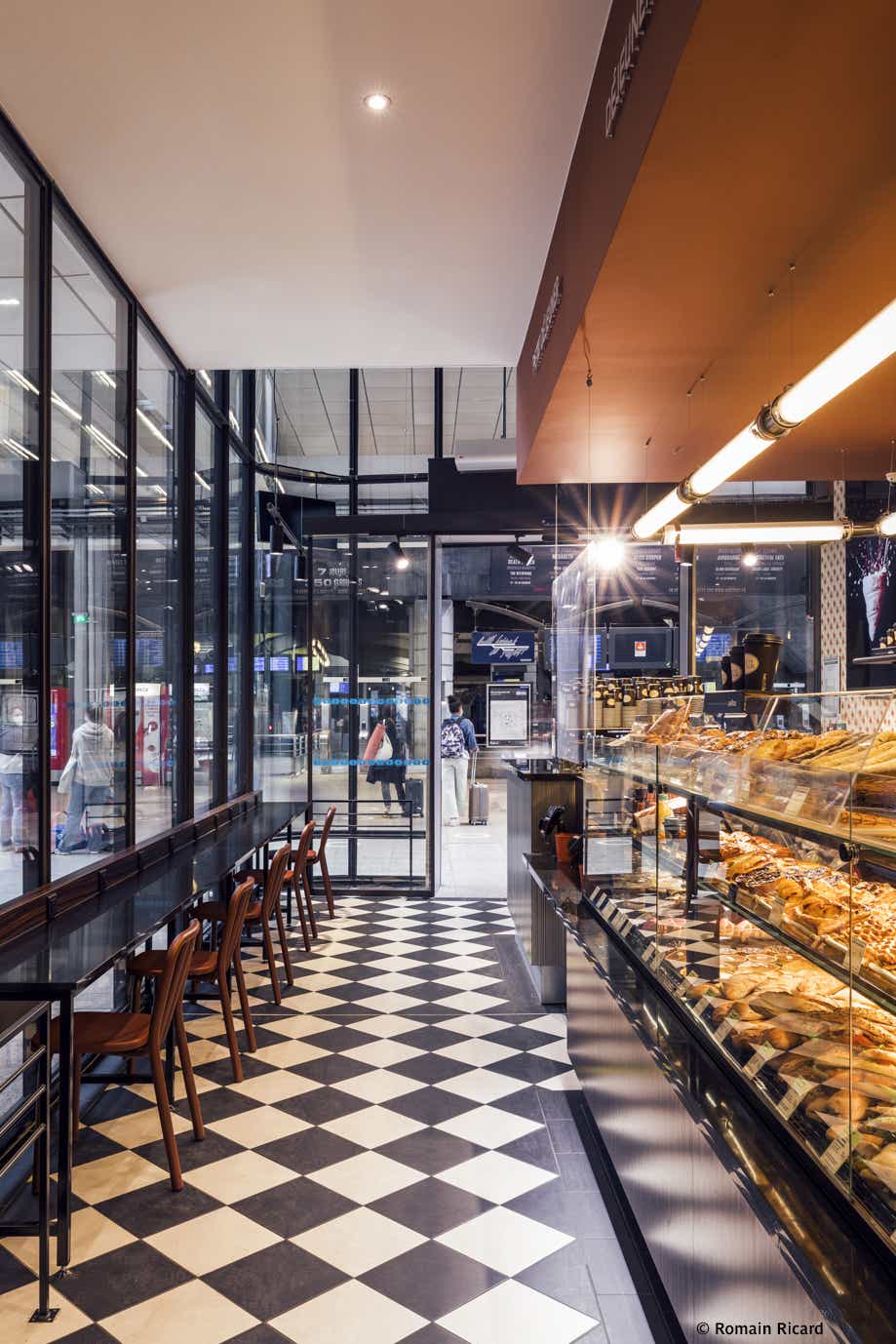 In this unabashedly modern setting, PAUL le café offers an expanded menu of quality hot drinks to accompany a selection of sweet and savoury PAUL products. PAUL le café serves 100% Arabica coffee sourced from sustainable Rain Forest Alliance producers, available in the great classics such as espresso, latte and Americano, or the more sophisticated recipes: flat white, cappuccino, café Viennois and mochas, as well as vegan versions made with almond milk.
With PAUL le café, our aim is to reassert the art of coffee à la francaise, in other words the pleasure of a coffee accompanied by a good Viennoiserie, a little pâtisserie or a crisp macaron. Loyal customers will also find all their favourite lunch items, with a large range of freshly prepared sandwiches and salads, as well as quiches and pizzas.
There are more PAUL le café sites to discover, with new branches at Orly Airport, Lyon-La Part Dieu station, in the centre of Chartres and at the Aire de Mornas Village on the A7. It's a new way to take a gourmet break en route to your holiday.