C'est bien vite oublier qu'avec une présence dans plus de 45 pays et sur 4 continents, PAUL est un ambassadeur de l'Art de Vivre à la française partout dans le monde… Alors, pour partager les subtilités de la galette des rois ou des bûches de Noël, produits so French * par excellence, un petit détour par la langue de Shakespeare, avec une pointe d'accent français, s'imposait !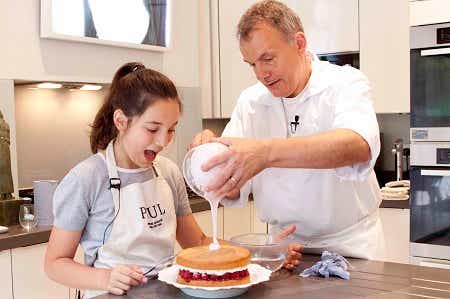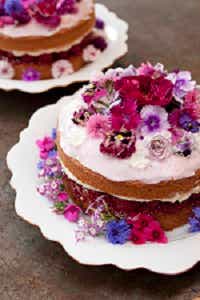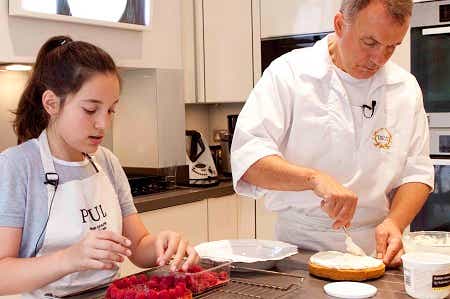 Ainsi, nous mettons à votre disposition sur YOUTUBE un programme réalisé par les équipes de PAUL Londres : pâtisseries, tartelettes de Pâques, bûches… des recettes gourmandes à réaliser avec vos enfants et une manière ludique de pratiquer l'anglais… avec ou sans French accent* !
* et pour commencer les révisions : Shocking = choquant ; So French = tellement français ; French accent = accent français
PAUL speaking English in the country of the Baguette and the Croissant…? Shocking you might say!!
It is sometimes easy to forget that, with a presence in more than 45 countries, on 4 different continents, PAUL is an Ambassador of the French Art de Vivre… So, to share the subtleties of the galette des rois or the bûches de Noël, products, so French by their excellence, a little detour with Shakespaere's language was essential – but keeping a hint of a French accent!
So, to allow you to revise your English and at the same time to discover delicious recipes which are easy to prepare with your children, PAUL is sharing on YOUTUBE, videos produced by the PAUL team in London : pastries, Easter tartlets …. In short, French recipes with an English touch … and a fun way to practice English… with or without the French accent!