For the French, Epiphany (the 6th January, celebrated as the day when the Three Kings visited the baby Jesus) is a favourite holiday, with every family having its own traditions and recipes, some of which are very local. But whether you prefer the classic frangipane Galette, or the apple version, whether you remain attached to the Couronne des Rois or lean towards the Royaume style of galette, there's one thing that unites everyone: taking part in the search for the charm!
We are happy to offer you a brief overview of this peculiarly French passion, including some fascinating statistics from our exclusive research.
Getting the charm or not – that's the question!
Epiphany may be appreciated, above all, for its conviviality, but according to our survey, for 24% of French people THE greatest pleasure of the event is being the person who finds the fève, usually translated into English as a charm!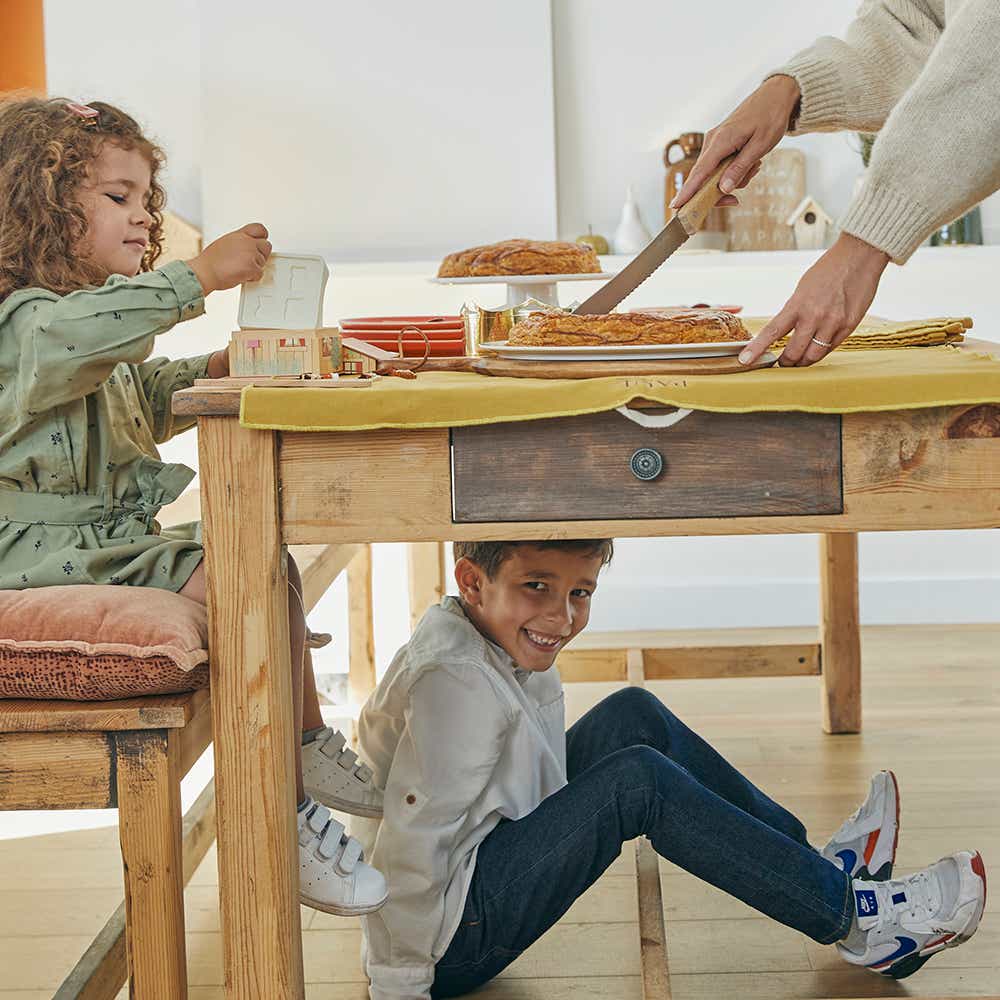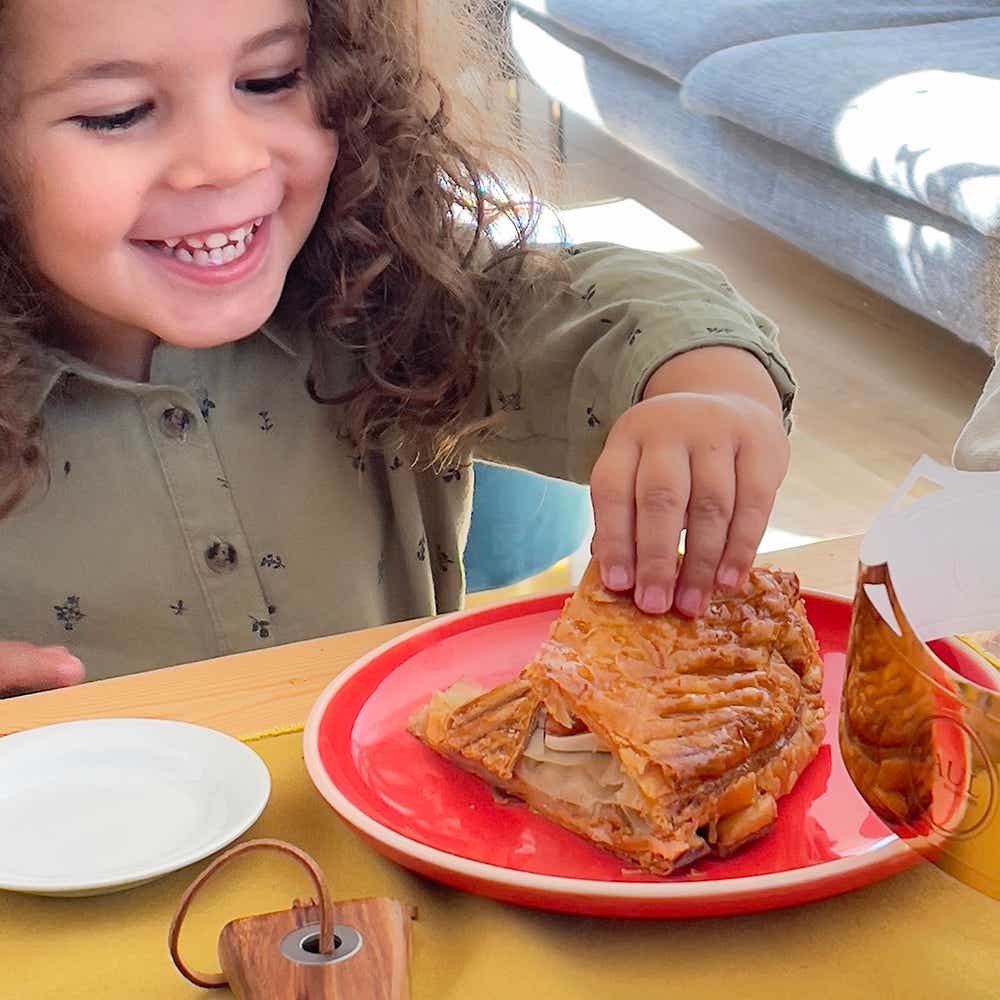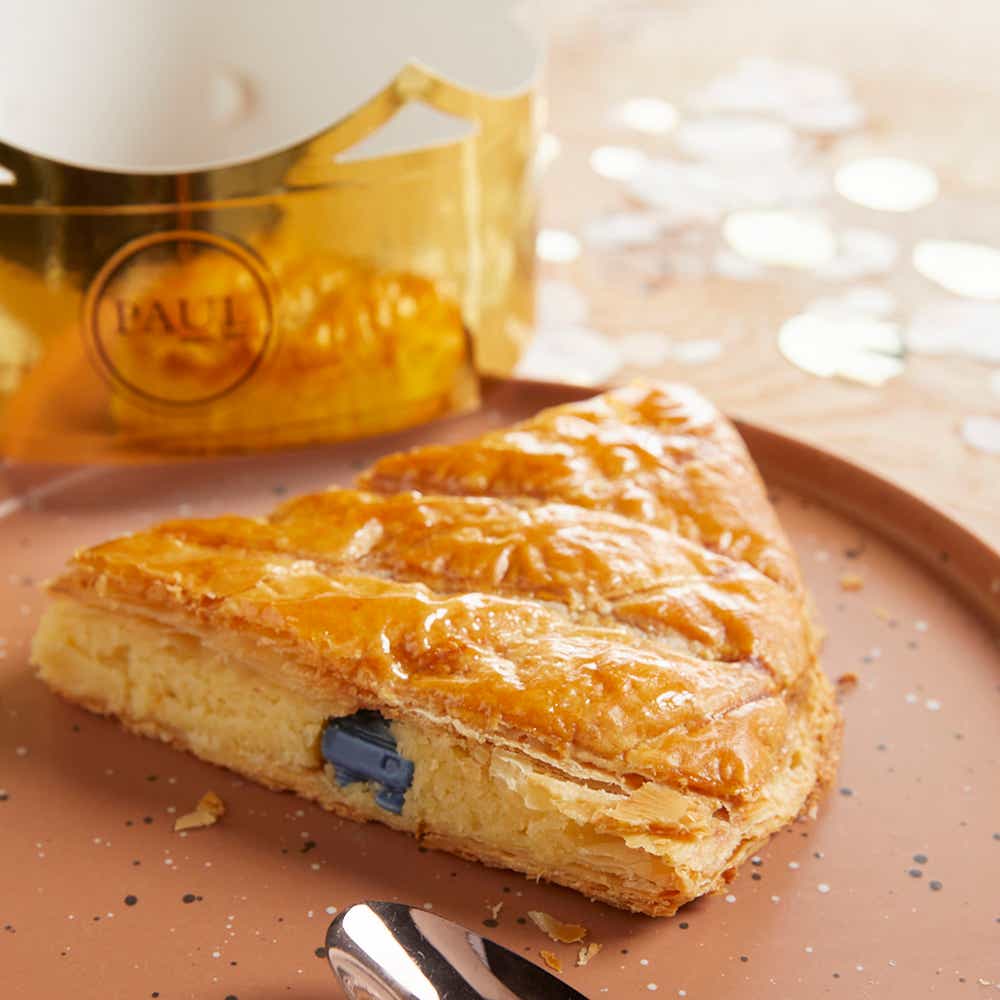 Getting the charm or not – that's the question!
Epiphany may be appreciated, above all, for its conviviality, but according to our survey, for 24% of French people THE greatest pleasure of the event is being the person who finds the fève, usually translated into English as a charm!
Let's look at this fabulously French tradition in more detail……So, the Galette or brioche crown is brought to the table, and now the hard part begins. You have to organise this game of chance and somehow please everyone. This little game is an established ritual in most families, giving pride of place to children, and an equal chance to everybody. Well, in theory . . .
In order to be strictly impartial, the French tend to deploy 'la main innocente' – the 'innocent hand'. So, in 4 out of 10 cases, the youngest person present (a child – or perhaps not!) has the job of allocating the Galette to the other guests, slice by slice, cheerfully and loudly encouraged by the rest of the party shouting 'It's for whooooo???'. To make the process even more playful, in one in two families, a child is asked to hide under the table in order to accomplish this mission. For those who are, perhaps, a little less acrobatic, 15% of those surveyed said that they simply cover the Galette with a napkin to prevent cheating and cunning sneaky peaks!
'Cheating' – seriously?! Well, it appears that deploying the 'innocent hand' doesn't prevent people giving a little nudge to fate here and there. One in two French people in our survey admitted to having cheated during this process, whilst insisting, naturally, that it was always in a good cause! 34% have arranged for a particular person to discover the charm – usually a child, but sometimes a lover, because 41% of those who find the charm immediately go on to choose their King or Queen.
Whilst we're on the subject of cheating the odds in this little game of chance, we discovered that 17% of those surveyed simply add more charms to the galette. Is this to prevent jealousy, or just a joke? We don't know, but we do know that plenty of 'innocent' cheating goes on amongst those we surveyed. However, we also found that 9% of people admitted to having cheated on their own behalf! A practice (or an honest admission) that rises to 30% of 18-34 year olds, according to our survey. Well, before we condemn this sort of behaviour, may he who has never been tempted throw the first . . . charm!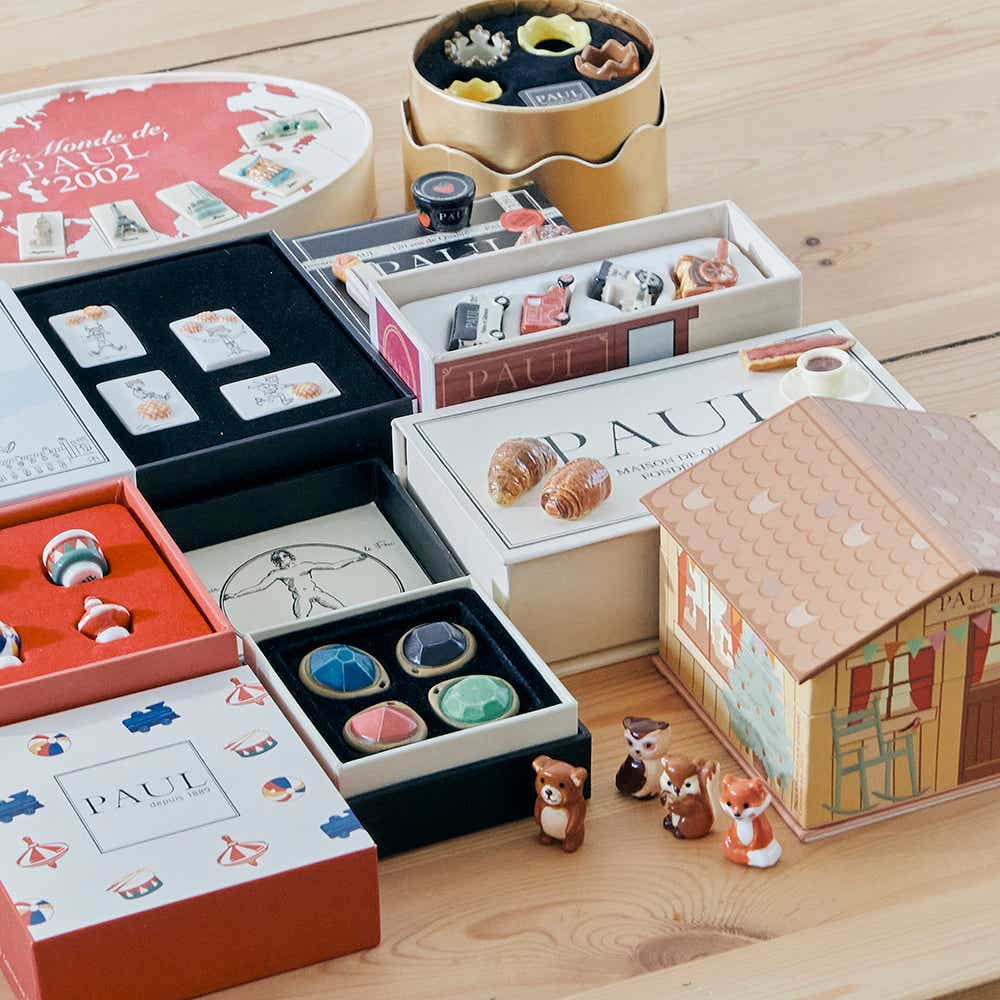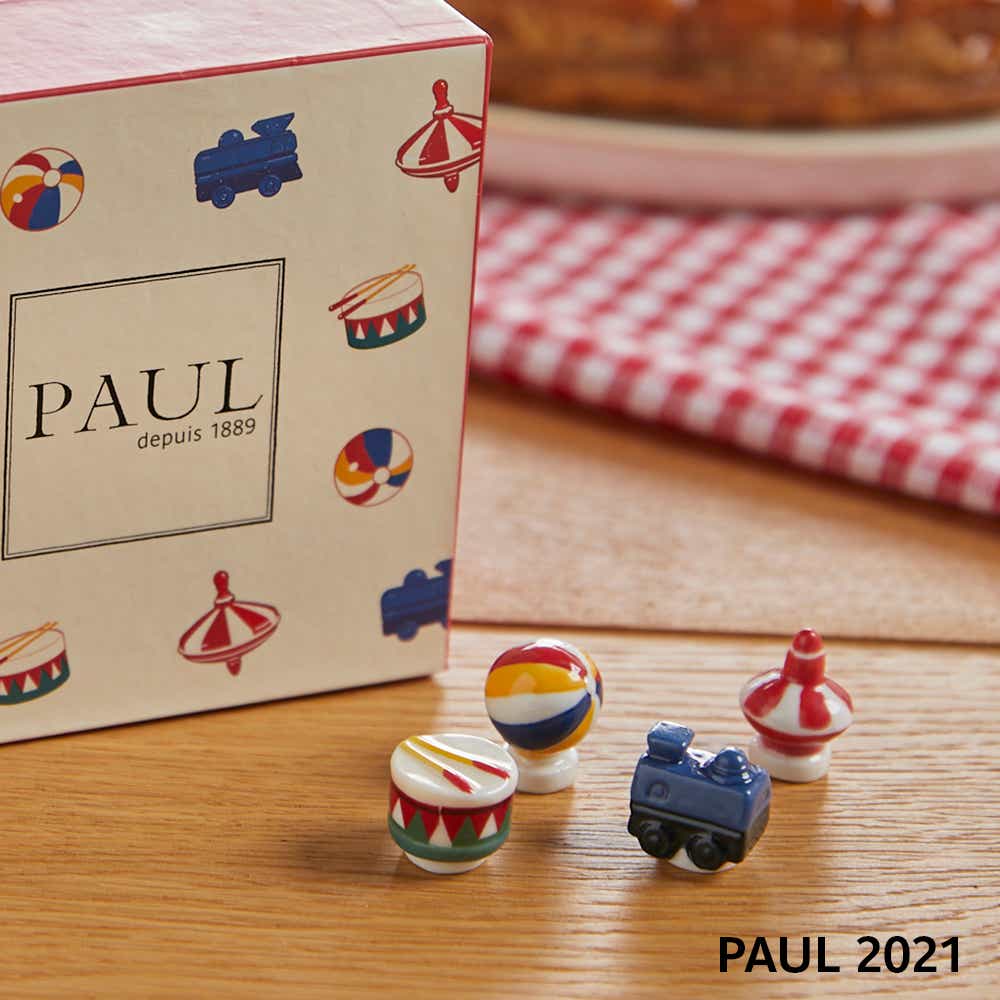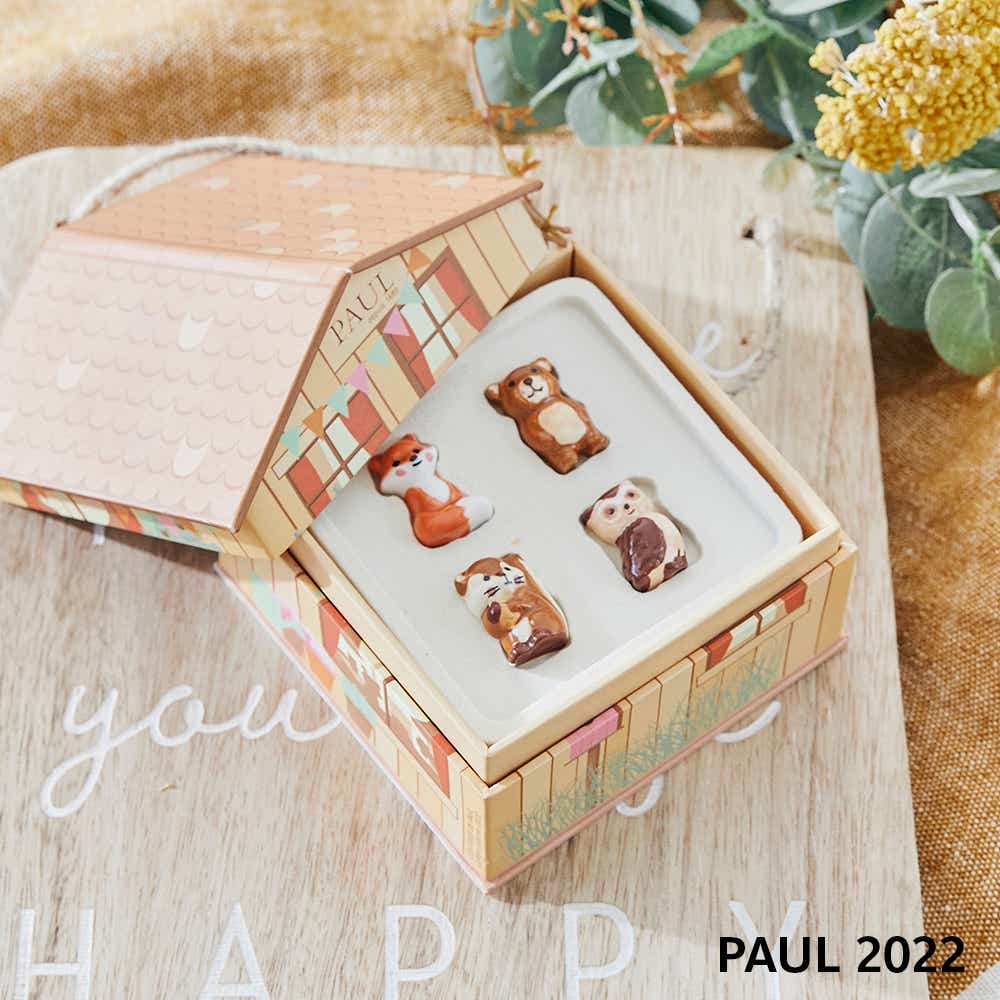 4 in 10 French people collect the charms
Why is the charm so coveted? It's partly for the symbolism, and the sheer pleasure of winning the game. It may be something to do with the possibility of wearing the crown that goes with it (proudly worn by 43% of the lucky winners anyway). But it is also, incontrovertibly, because the French are dedicated fans of these tiny ceramic objects. So when they find the charm in their slice of the galette, 40% of adults (and even 48% of 18-24 year olds) keep it for their own collection. So what are the others doing? 50% keep them for a friend or relative who collects them. Because we all know a budding collector or passionate 'fabophile' – yes, believe it or not, there really is an official name for people who collect fèves.
Some are happy to keep the ones they have found themselves, either as good luck charms, or just as a souvenir of a happy occasion. Others are building their own themed collections, of animals, cartoon characters or fairy tale characters, mini pastries and many dozens of other themes, some very obscure, others very specific. The most dogged fabophiles can accumulate thousands of these tiny objects, meticulously classified by themes, years or brands.
Such an enthusiastic craze merits taking the greatest care to keep renewing the pleasure and excitement of discovery and satisfy the most demanding of these charm collectors. This is why PAUL offers an exclusive new collection of charms every year. We've issued around 150 individual fèves since 2000, which is pretty much a themed collection in itself! Iconic miniature products (pastries in 2004, breakfast in 2007), Galette traditions (crown-shaped rings in 2011), tiny vehicles (2012), children of Paris (2018), antique toys (2021) – the whole PAUL universe, from the love of food to the joys of childhood, transformed by us, with great care, into delightful charms.
We pay particular attention to our collectors who are mad about our pretty vintage 'collectors' boxes'. And we're sure that our 2022 set will be all they could wish for. A greedy squirrel, a mischievous fox, a touching bear cub and a dear little owl – our 2022 charms collection will bring some adorable little forest animals to life. It's a rather magical forest, because our collectors' box brings them together in a well-hidden cottage, where these good friends share – a Galette! And thus is the circle most 'charmingly' completed!