Mannele or Mannala – either way, it's St. Nicholas's favourite delicacy!
Like the pretzel and the flammekueche, the Mannele comes to us from Eastern France. Sometimes called 'Mannala' or 'Little St. Nicholas', it's a brioche in the form of a little man or 'bonhomme' (the literal translation of its Alsation name), which is traditionally devoured, with gusto, on the occasion of the Feast of St. Nicholas.
Originally made using either bread dough or gingerbread, this little St. Nicholas man gradually turned into brioche, with either raisins or chocolate chips for eyes. This little brioche man is as amusing as he is delicious, and junior gourmets generally eat him accompanied by a good hot chocolate when they return from watching the St. Nicholas parade.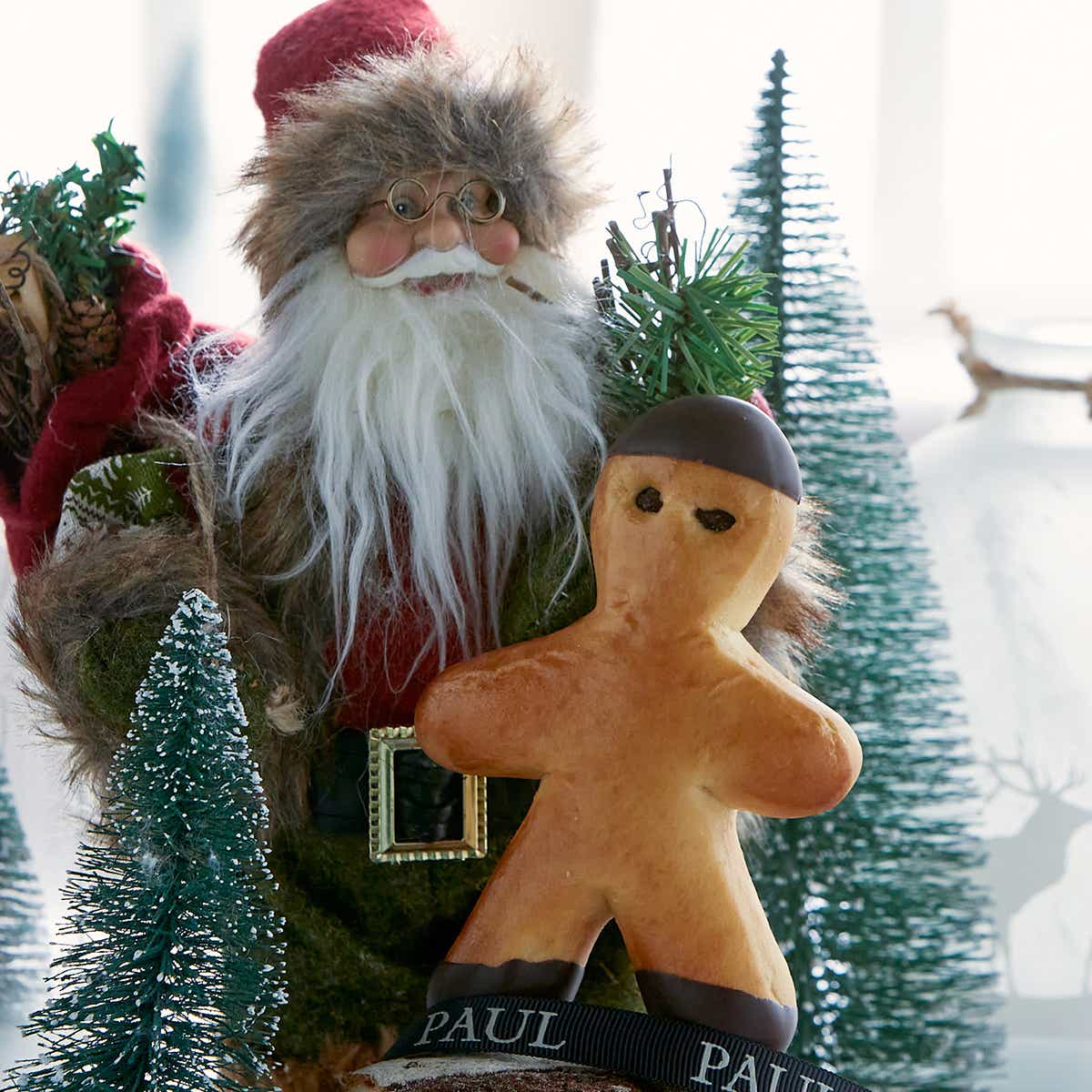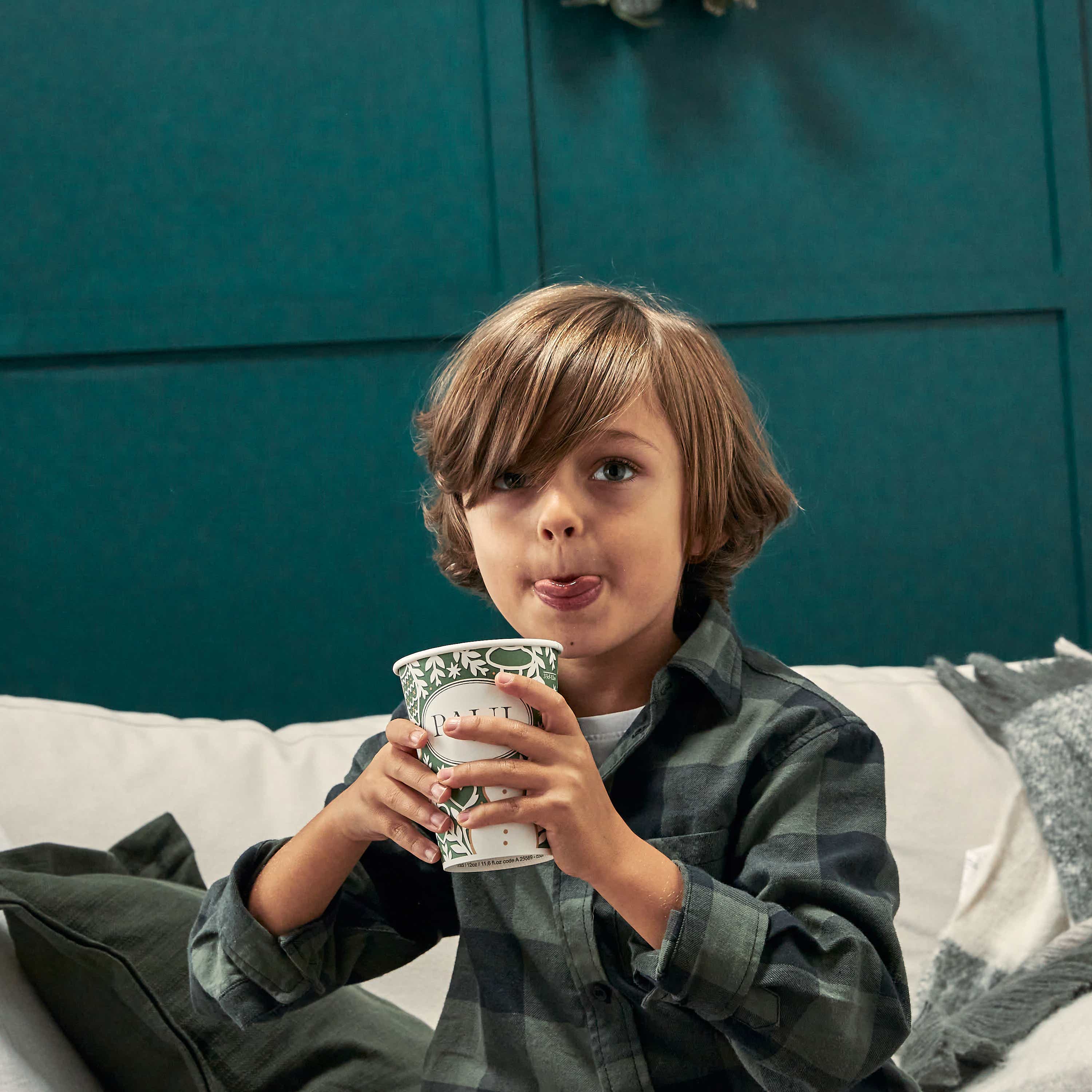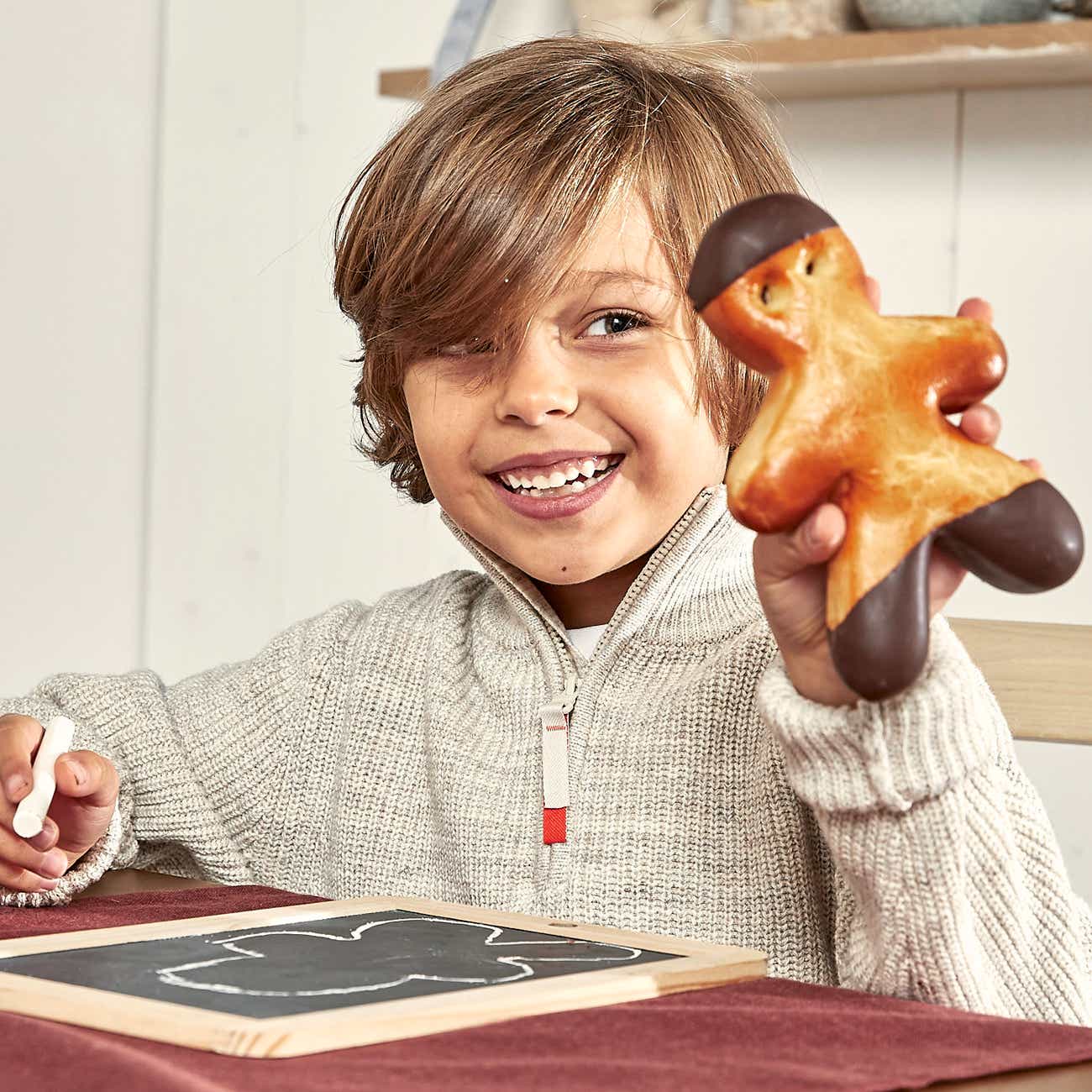 The Feast of St. Nicholas is one of children's favourite festivals, celebrated on 6th December in Lorraine and Alsace, as well as in Hauts-de-France and more widely in a large part of North Eastern France as well as Belgium, Luxemburg and Germany. It's a lovely family celebration that gives rise to parades (the one in the town of Nancy is particularly famous), the giving out of sweets, small gifts and snacks, and a day when it's the children who are the kings and queens.
Although, it has to be said, that this traditional story started out rather badly for the children. Legend has it that three children got lost at nightfall, and found refuge with a villainous butcher, who cut them up and salted them! This is where good St. Nicholas intervenes in the story. He, too, asks for the butcher's hospitality. The butcher ends up confessing his crimes to him. Good St. Nicholas resuscitates the unfortunate children, and the wicked butcher becomes his sidekick, the famous (or infamous) Père Fouettard!
It is in honour of this legend that the children of Lorraine and Alsace rush to watch St. Nicholas go past, with his houppelande (a long, full-sleeved robe) and his white beard (not dissimilar to the outfit worn by Father Christmas), happy to reward well-behaved children. At the same time, everyone is wary of Père Fouettard, threatening those who are not quite so good with his cane!
Petit PAUL – gourmet mascot and snack icon
As we, too, have our origins in Northern France, at PAUL we are very familiar with the Feast of St. Nicholas, and have always made sure that children can celebrate it with a little man made of pure butter brioche, either plain or dipped in chocolate. The success of this sweet treat has gradually transcended regional, national and even seasonal borders, to establish itself as Little PAUL, our house 'mascot'. His main moment of glory may still be the period of the Feast of St. Nicholas and Christmas, but nowadays he enchants us all year round, thanks to funny adaptations: a chocolate moustache for Father's Day; a football for the great soccer tournaments; an ice cream cone in the summer – and even a scary skeleton for Halloween! In other words, he's an essential friend throughout the year, and, thanks to PAUL, he has now travelled the world!